Best Countries for Vegetarian & Vegan Travelers
Best Countries for Vegetarian/Vegans
One of the most enjoyable aspects of visiting a new location is sampling the local cuisine. There is no better way to learn about a culture than through its food. However, due to their strict dietary requirements, vegetarians and vegans may find it difficult to enjoy the local fare. Most of the time, they have to settle for bland, boring, and limited food options. 
Thankfully, things are slowly improving, and traveling as a vegetarian is no longer as difficult as it was a few decades ago. Veganism and vegetarianism are on the rise as people become more aware of the health benefits of plant-based diets. Around the world, vegetarian/vegan restaurants are sprouting up at an impressive speed. New apps that help you locate meat-free options are being launched.
Finding vegetarian food is still challenging in most countries. But every now and then, you come across a destination that is a vegetarian's dream, with some of the best food in the world. Places where you won't have to worry about not being able to find vegetarian/vegan options. This is not a hypothetical scenario; it is a reality in many parts of the world. So, let's go over the countries where you'll have the easiest time finding plant-based options and which are a paradise for vegetarian/vegan travelers.
1).  INDIA
India undisputedly tops the list because no other country can make vegetarian food like the Indians. Due to their religious beliefs, nearly 30% of the country's population is vegetarian, and it's rare to find a restaurant that doesn't have a few vegetarian options on its menu. There are countless vegetarian eateries spread out across the nation, offering a dizzying array of unique and mouthwatering vegetarian delights. The diversity, taste, and flavor of these vegetarian dishes can tempt even the most hardcore meat eater. 
Additionally, every food item sold in India will be marked either green for vegetarianism or red for non-vegetarianism. It makes life so much easier for vegetarians. One trip to India will never be enough to sample even a fraction of the country's vegetarian cuisine. If you're looking for vegan-friendly food, you'll have to work a little harder because Indian cuisine is high in dairy products like Ghee, paneer, and cream.
Must-Haves: Dosas, Pao Bhaji, Veg Biryani, vegetable curries, paneer delicacies, Chola Bhature, Idly Sambar, Indian Chaat, Dal Bati, lentils, Samosas, crunchy bread, delectable sweets, and so much more
2).  ISRAEL
Israel's cuisine is a complex melting pot of Middle Eastern flavors that celebrates both meat and vegetarian offerings equally. The country has always been known for its vegetarian cuisine, as many of its traditional dishes are already meat-free. Their daily meals include staples that are naturally vegan, such as hummus, falafel, salads, and baba ghanoush. Israeli street food is mostly vegetarian-friendly. 
Israel has also recently joined the trend of cruelty-free eating. Many well-known restaurants in Tel Aviv and other cities have jumped on the vegan bandwagon and are now serving entirely vegan food. In fact, Tel Aviv is being hailed as the "vegan capital of the world". In Israel, Jewish dietary law is very strict, and meat products must be kept separate from vegetarian ones at all costs. This is a reassuring thought for strict vegetarians.
Must-Haves: Hummus, Falafel, Baba Ghanoush, Sambusak, Sabich sandwiches,  Shakshouka, Lentil soap, stuffed vine leaves, pita bread, Bourekas, Malabi pudding
3).  ITALY
Pizza can be found in the most remote locations, making Italian food the undisputed savior of vegetarian travelers worldwide. The Italians take their food seriously, and you may find some of the best food you've ever had here. Italy is also a vegetarian haven, with the highest rate of vegetarianism in Europe (nearly 10%). Vegetarian pizza and pasta can be found almost anywhere. Every region has its own distinct, traditional flavors that add an unexpected twist to the dish. 
 ingredients like juicy red tomatoes, flavorful herbs, and locally grown vegetables make the meals even more delectable. You don't need to add any meat to enjoy the flavors and taste of the simple dishes. Aglio e Olio pasta does not require any animal flesh to be more tempting. Although cheese is an essential component of Italian cuisine, many dishes can easily be made vegan upon request.
Must-Haves: Pizza, pasta, risotto, salads, soups, lasagna, antipasti, and lots more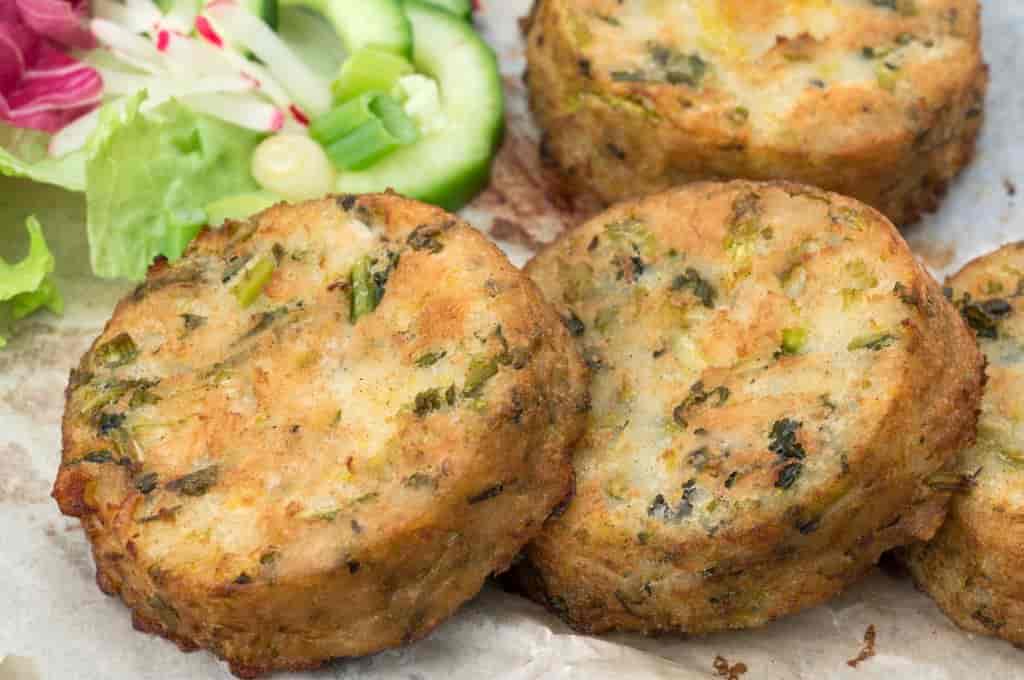 4). THE UNITED KINGDOM
Finding vegetarian food was always surprisingly easy in London due to its cosmopolitan culture, which caters to people of all nationalities and ethnicities. Lately, London has taken vegetarian/vegan dining to a new level, and following a vegetarian diet here can never be a problem for any tourist. We can now find a long list of vegetarian/vegan dishes on the menu. Food options include the best of Indian, French, Italian, Chinese, Thai, Lebanese, Ethiopian, and Mexican cuisine. 
The number of vegans in the United Kingdom has quadrupled in the last 6-7 years, and countless vegan restaurants are springing up. Cities in the United Kingdom such as Edinburgh, Bristol, Manchester, and Glasgow are not far behind London in terms of plant-based options, and you can eat delicious veg food everywhere in the country.
Must Haves: Clapshot, Stovies, Glamorgan sausage, Cauliflower cheese, Rumbledethumps, Bubble and Squeak 
 5).  MEXICO
Mexico may not appear to be a vegetarian-friendly destination. The dishes are typically served with chicken or fish and are prepared in chicken broth and lard. However, the country's cuisine is very versatile, and there are plenty of vegetarian options if you know where to look. You can always rely on rice, beans, cheese, and avocado to fill up your plates. Plant-based eating is becoming more popular in Mexico, and veg-friendly restaurants are cropping up in larger cities. As part of the new vegetarian or vegan trends, 20% of Mexicans have reduced or completely eliminated the consumption of meat.
For vegans, Mexico City is a "dream city." Other Mexican towns where finding vegetarian options shouldn't be a problem include Puerto Vallarta, Merida, Cancun, Tulum, Playa Del Carmen, and Guadalajara. Be aware that most street vendors still use animal products.
Must-Haves: Vegetarian Tacos, Quesadilla, Nachos, Chile Relleno de Queso, Mexican Rice, Refried Beans, Guacamole, Corn on the Cob, Tamales, Enchilladas, Tostadas, Tortilla Soup, Churros
6).  TAIWAN
PETA and CNN rank Taiwan as one of the world's top "Vegan-Friendly Countries". Almost 15% of Taiwanese are vegetarians, and many more follow a vegetarian diet at least twice a month. One-third of the population is Buddhist, which leads to a vegetarian lifestyle. The government promotes vegetarian food as a healthier option and encourages residents to have at least one meat-free day per week. It strictly regulates food labeling. There are numerous vegetarian restaurants in Taiwan, and there is no shortage of vegetarian food. Make sure you have a way to decipher their strange-looking symbols so you can find vegetarian/vegan eateries. Dishes taste fantastic thanks to the variety of delicious, unique sauces and liberal use of vegetables, bean curd, and soya. As they rarely use dairy products in their cooking, vegetarian food is usually vegan by default.
Must-Haves: Black Sesame Tofu, Rice based dishes, Cabbage Dumplings, Green Onion Cakes, Udon Noodles, Sushi, Tofu Burgers, Waffles, Turnip cake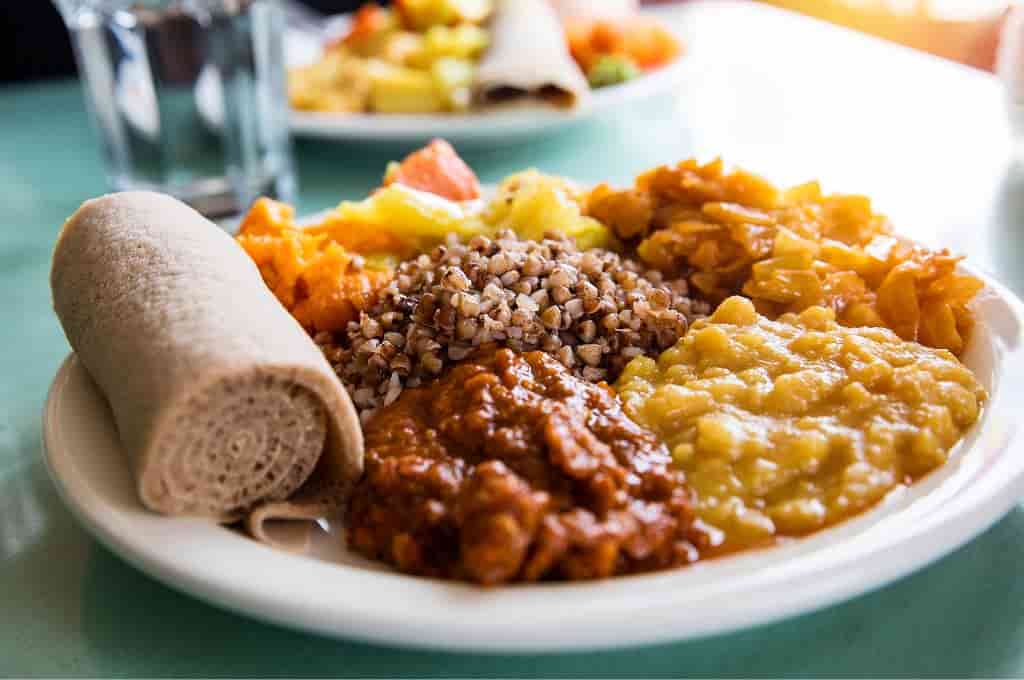 7).  ETHIOPIA
Ethiopian cuisine has grown in popularity around the world in recent years. It is not only delicious, but also healthy, flavorful, and filling. Ethiopians completely understand the concept of vegetarianism, and you don't have to be a meat eater to eat extremely well here. The Orthodox Church in Ethiopia has a tradition of long periods of vegetarian fasting and meat-free Wednesdays and Fridays. It's no surprise, then, that many popular traditional Ethiopian dishes are vegan or vegetarian. Ethiopian cuisine, like Indian cuisine, is best enjoyed with your hands. Even if you aren't used to eating with your hands, you won't need cutlery in Ethiopia. Traditionally, injera is used to pick up food from a plate and functions as an edible spoon and fork. The national dish Injera is a unique, sourdough flatbread made from teff flour that serves as the base for almost every meal.
Must-Haves: Injera, Shiro, Bayenetu, spaghetti, Azifa, Misir Wat, Fossolia, Atir kik alicha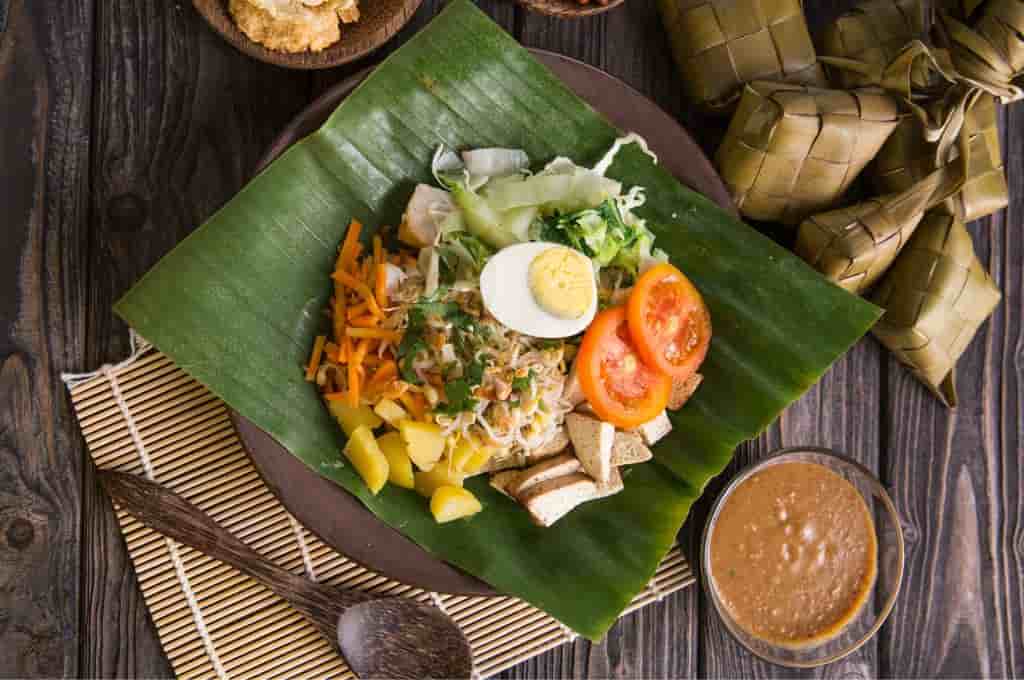 8).  INDONESIA
Indonesia's culinary scene has been heavily influenced by Indian, Malaysian, Thai, and Chinese cuisine, and there are always plenty of options to choose from. There are many restaurants offering vegetarian versions of traditional Balinese food. Classic Indonesian dishes like Nasi Goreng, Kera Sayur, and Gado Gado are generally vegetarian. South Indian thalis, tofu curries, and vegetarian satays/ stir-fries are safer choices. With so many options, vegetarians and vegans will never go hungry. Bali has the highest concentration of vegan/vegetarian restaurants serving fresh and tasty plant-based food. Java, Jakarta, Lombok, and Sumatra will also have plenty of veg options.
Must-Haves: Gado Gado, Kera Sayur, Nasi Goreng, Nonya Dishes, Karedok, Ketoprak, Tauge Goreng, Veg satays, stir-fries, Balinese veggie curry, Buddha Bowls, Acai Bowls
9).  SINGAPORE
Singapore, despite its small size, has a plethora of vegetarian and vegan restaurants. PETA named it Asia's second most vegan-friendly country, trailing only Taiwan. Singapore is culturally diverse, and all types of vegetarian cuisine can be found here. Chinese, Mediterranean, Indian, Japanese, Malay, and Western cuisine, as well as a fusion of all of them. You will have a tough time deciding what to choose when you have so many options. Street food in the country never disappoints, and there is a wide variety of Singaporean dishes designed with vegetarians and vegans in mind.
Must-Haves: Kimchi Jeongol, Prata, Rojak, Spring roll, Chendol, vegetarian Bee Hoon, potato curry puff
10). THE USA
Even though the United States is the world leader in meat consumption, you can still find amazing vegetarian dining options there. Veganism is on the rise in the United States, and people are converting to a vegan lifestyle at an astonishing speed. According to research, approximately 10 million Americans follow vegan diets. Chefs have embraced the vegetarian culture, and vegan and vegetarian restaurants are sprouting up everywhere, including small rural towns.
Hundreds of vegetarian restaurants can be found in major cities such as New York, Los Angeles, San Francisco, Miami, Chicago, San Diego, Portland, Orlando, and Seattle, with menus creative enough to tempt even non-vegetarians. American fast food chains are not the ones to fall behind and now provide a wide variety of plant-based burgers, sandwiches, and other veg options. Texas is the vegan food truck capital of the world, Portland has the world's only all-vegan strip mall, and San Francisco hosts the World Vegetarian Festival every year. Do I need to say anything else?
Must-Haves: Tacos, Burritos, Burgers, Quesadillas, Falafel, Sandwiches, pizza, salads, Indian food, Tostones, Avacoda toast, and lots more.
11).  Canada
The main reason for the lifestyle changes in Canada is because of Health Canada. They prioritized plant-based foods over meat and dairy, giving the vegan movement a significant boost. In Canada, there are 2.8 million vegetarians and 1.7 million vegans. Vegetarian and vegan restaurants can be found in all Canadian provinces, but Montreal, Toronto, Ontario, British Columbia, Alberta, and Quebec have the most options. Toronto is one of the world's most multicultural cities, as well as one of the best places to eat vegetarian cuisine. All of your favorite cuisines are easily available in Canada, and the majority of them will offer vegetarian/vegan options.
Must-Haves: Vegetable Poutine, Shepherd's Pie, Tourtiere, Banff pasta, Quiche, Vegan Jollof Rice, Nova Scotia Hodge Podge 
Are you wondering which countries are the worst for vegetarians or vegans to visit? South Korea, Denmark, France, Japan, Lithuania, China, Mongolia, Spain, and Cuba are just a few of the countries where vegetarians and vegans may struggle to find good food.
What has your experience been like? Let me know in the comments where you found your vegetarian paradises around the world.
Subscribe to Our Newsletter