Best Places to Visit in November
Best Places to visit in November
November is a beautiful time to travel to many locations around the globe. The Southern Hemisphere begins to warm up and Northern Hemisphere starts cooling, providing endless options for a vacation. While the rest of the world is gearing up for the holiday season ahead, why not take advantage of the temperate climate, thin crowds, bargain hotel rates, and lower airfares?
If you have never traveled in November, it is time to start now. You can decide to visit a nearby destination, or travel somewhere far off – it all depends on your budget and time in hand. Here is a round-up of the best places to visit in November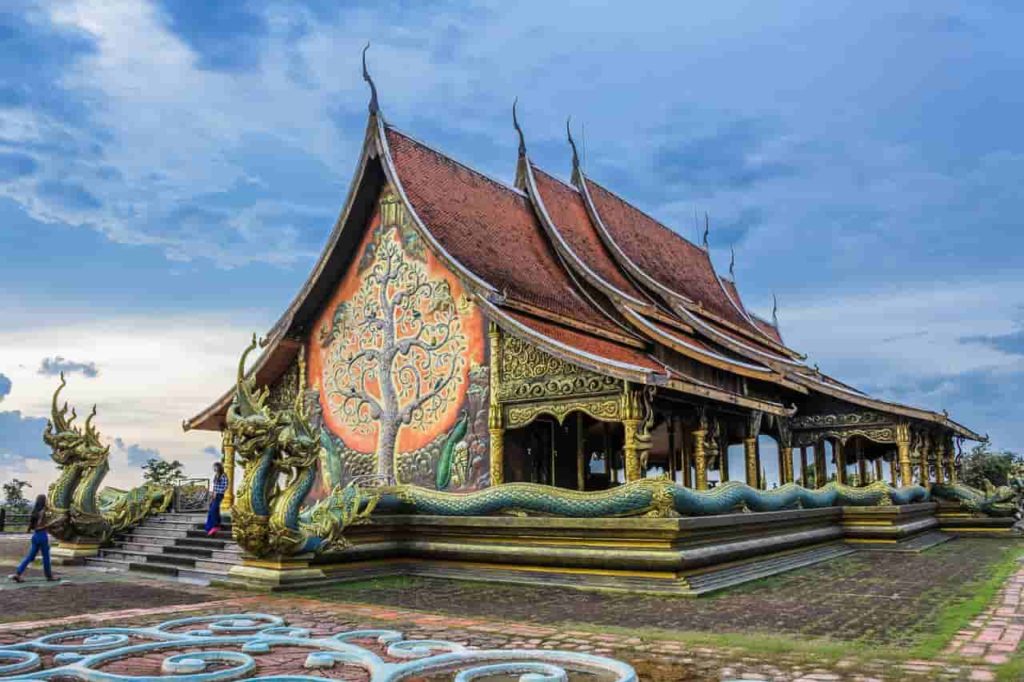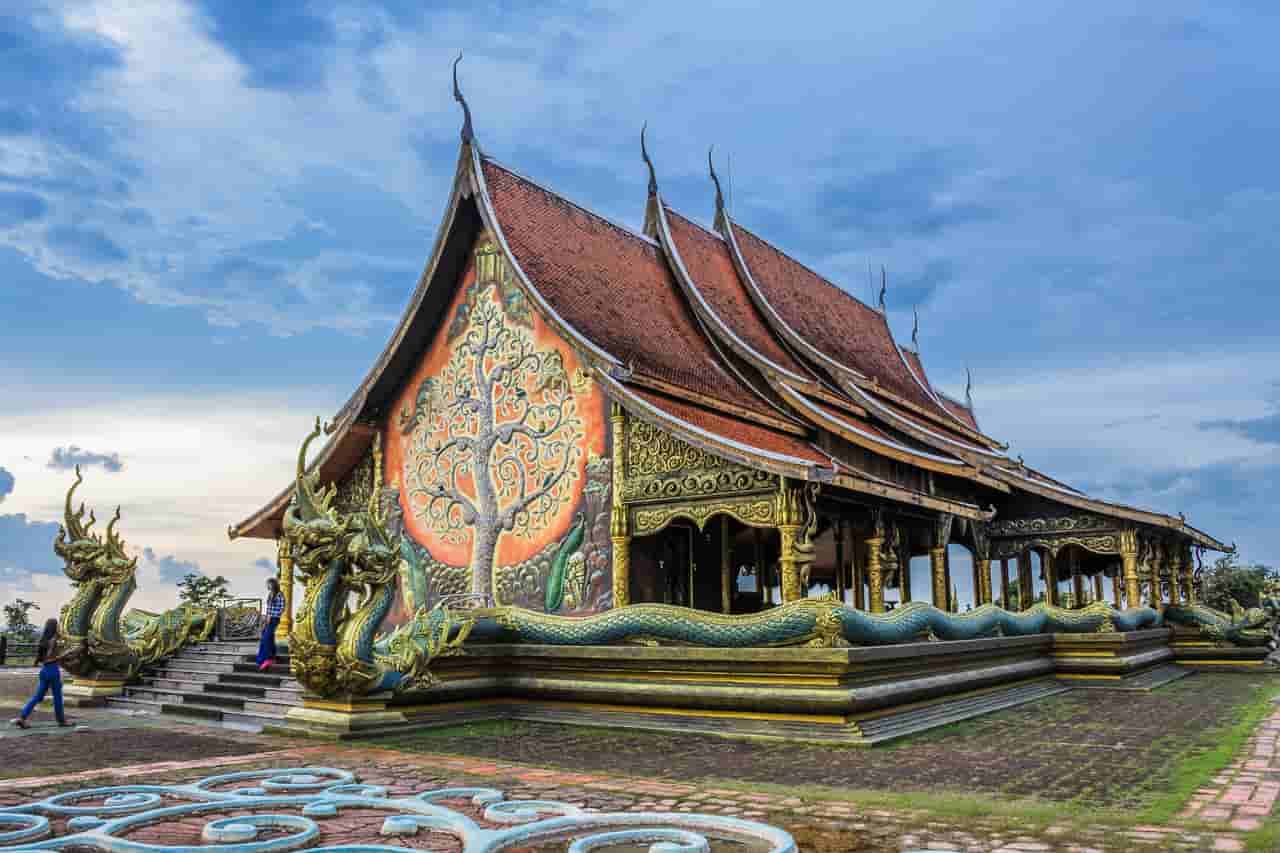 Thailand continues to be a popular destination all year round but November and December are two of the best months to visit this tropical destination. The rainy season is officially over, it is much cooler and the crowds have yet to arrive. Beaches along the Southern Peninsula like Koh Samui may still be wet, but you can visit the rest of Thailand. Pristine beaches, majestic palaces, oriental Buddhist temples, bustling nightlife, therapeutic messages, exotic culture, and endless shopping – Thailand has something for everyone.
November provides an opportunity to witness Loi Krathong, a popular Buddhist festival. At sunset, the locals gather around rivers, canals, and lakes and float candlelit krathongs (colorful baskets woven with banana leaves) as offerings to Goddess Pra Mae Khonghka. A unique and stunning spectacle was observed across Thailand. It is especially striking in Chiang Mai where Loi Krathong is celebrated along with the Lantern Festival. People light thousands of candle-powered sky lanterns at one particular time. 
Temperatures in November: 22° – 31°C 
Best Places to visit in November – Bangkok, Chiang Mai, Phuket, Krabi, and Khao Yui National Park.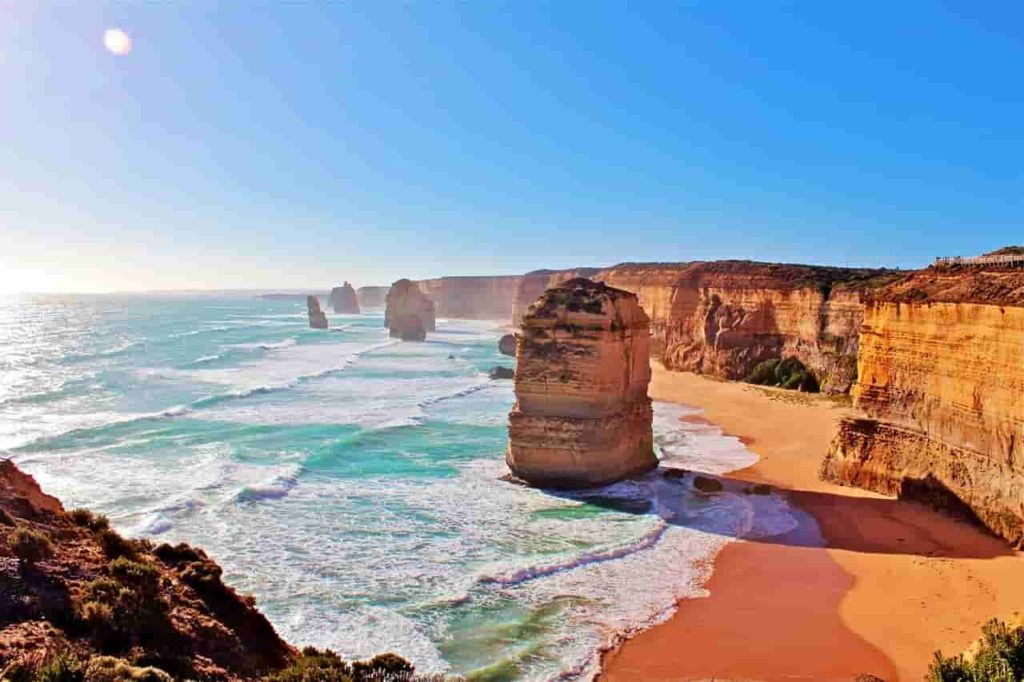 Australia is vast and diverse and you cannot expect any time to be 'perfect' for the entire country. Seasons there are generally opposed to what the rest of the world is experiencing. If you want to visit Australia in November, there are lots of positives. It is late spring, temperatures, and humidity are still mild, days are sunny and the holiday season hasn't started. Overall it is a good time to make use of the 'shoulder season' and explore the diverse attractions of Australia before the tourists and heat take over the beautiful country. Avoid the tropical North as it is pretty hot there with high humidity.
You can admire the iconic Sydney Harbour Bridge, take a drive along the Great Ocean Road, explore the exquisite coral reef in Cairns, visit the beaches/themed parks of Gold Coast, or hunt for wildlife on Kangaroo Island. The fun never ends in Australia. If you are lucky, you can catch the 'Sculpture by the Sea' in Sydney – the world's largest outdoor sculpture exhibition which is free for the public.
Temperatures in November: 16°-24°C
Best Places to visit in November – Sydney, Melbourne, Gold Coast, Perth, and Cairns.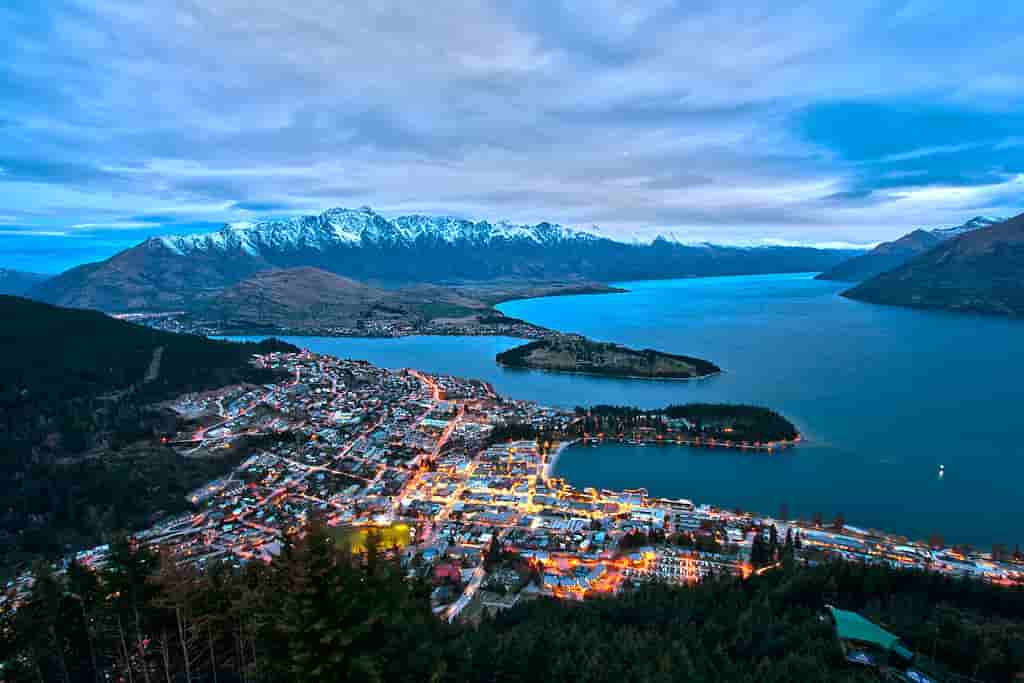 Another Southern Hemisphere destination that makes it to the list is New Zealand. It is late springtime in the picturesque countryside and you can expect warm long days and cold nights. New Zealand is still in bloom and you are in for a visual treat. You will experience the staggering beauty of this amazing country wherever you go – South Island or North Island. Snow-covered mountains, serene blue lakes, breathtaking fjords, captivating countryside, dreamy waterfalls, and frosty glaciers – New Zealand is just spectacular. The mild weather is 'perfect' to engage in the wide range of outdoor activities offered here.
Long scenic drives, white water rafting, hiking, skydiving, glacier trekking, bungee jumping, zip-lining, canyoning, and skiing – New Zealand is a paradise for adventure freaks, especially Queenstown. November is the 'shoulder season' in New Zealand, giving you an opportunity to visit this paradise within your budget.
Temperatures in November: 13° to 25°C
Best Places to visit in November – Queenstown, Rotorua, Auckland, Milford Sound, Aoraki Mt. Cook, Wanaka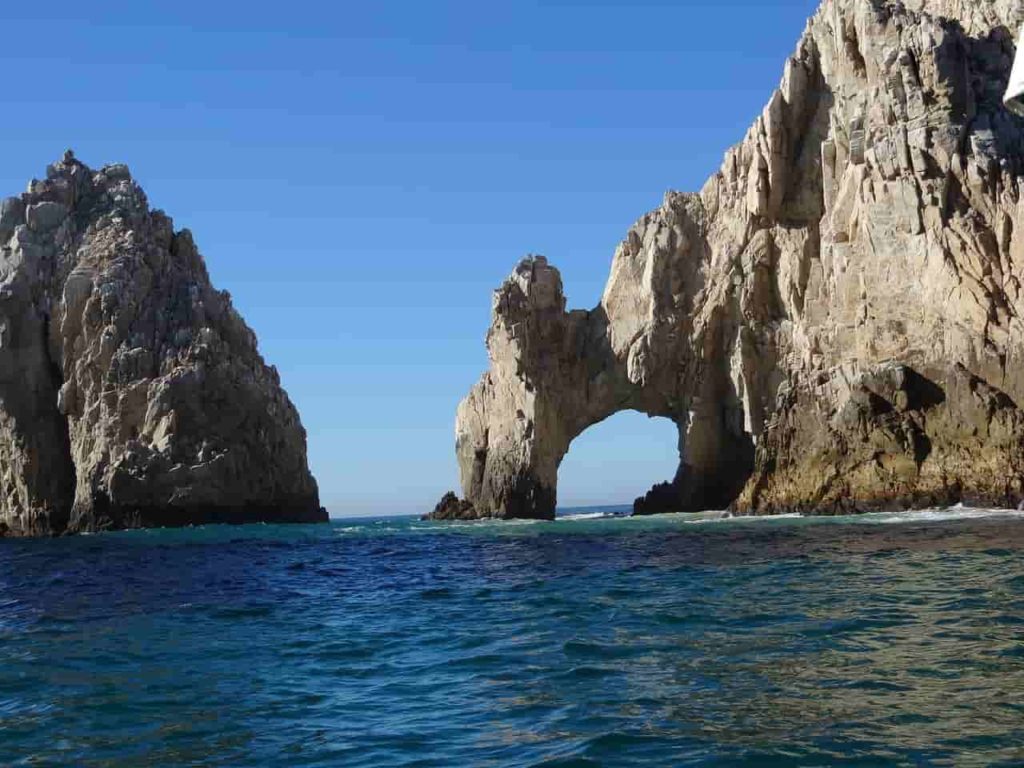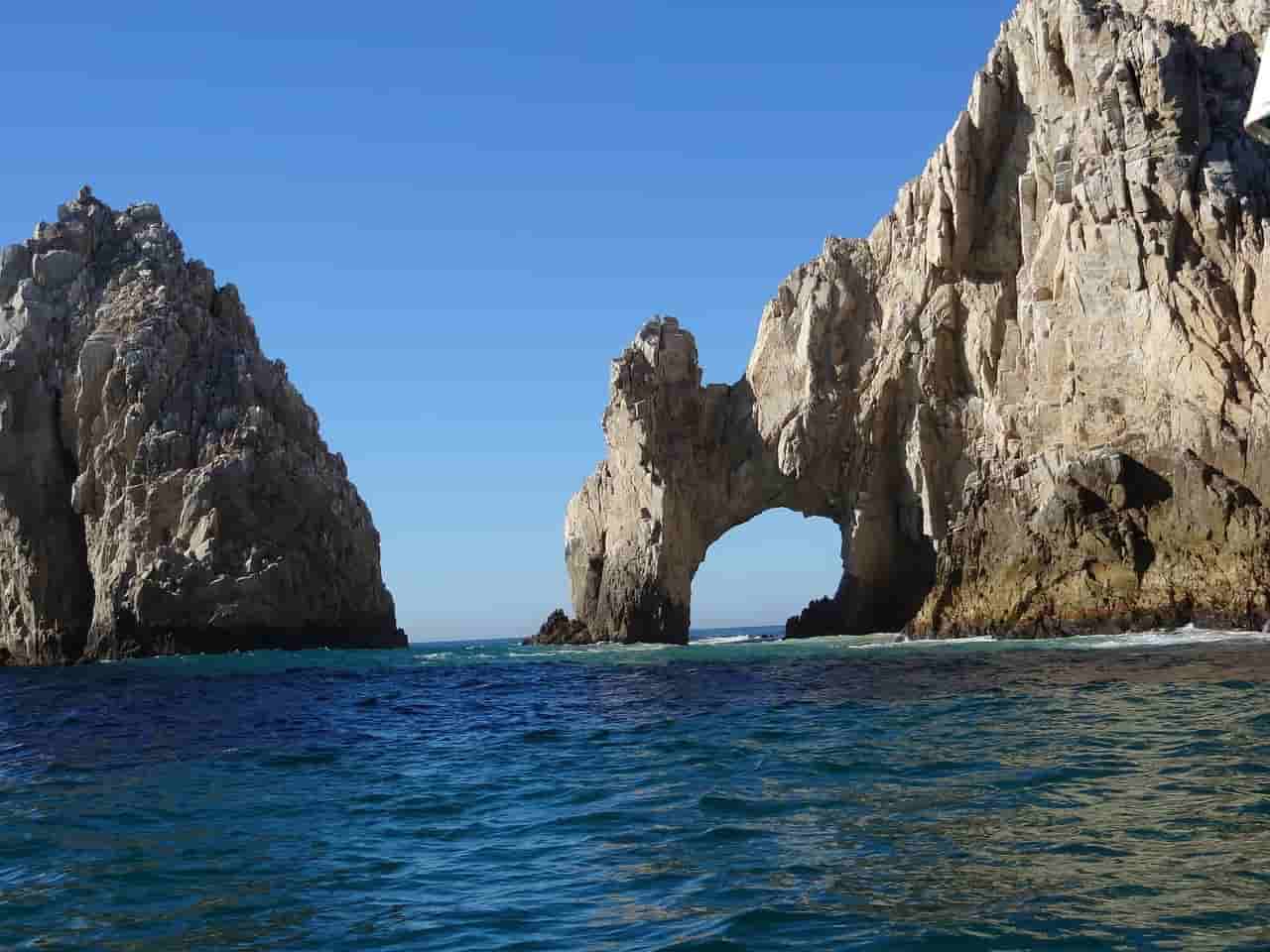 If you are looking for a beach getaway, what can be better than Mexico in November? The warm blue sea, sunny days, moderate temperatures, less-crowded beaches, and a plethora of cultural attractions – do you need anything else? The hurricane season is over in Yucatan Peninsula and you can enjoy the happening resorts of Cancun and Playa del Carmen. If you want to have a luxurious vacation, head to Los Cabos for some of the most upscale resorts in the world. November is the prime season for watching whales (specifically humpback whales) in Lao Cabos. If you love water sports, you are spoiled for choice – there is snorkeling, scuba diving, jet-ski, kayaking, parasailing, water skiing, and everything else you want may experience. Mexico is one place where you can travel on a budget.
If you want a unique cultural experience, check out the Day of the Dead festivities (31st Oct to 2nd Nov) in Oaxaca and Mexico City. People built altars of loved ones at home and decorate them with flowers, candles, pictures, etc. A somber and religious celebration gives you a glimpse of Mexican traditions. International film festival (13th-17Th Nov), a hot air balloon festival in Leon, and a Food Festival (30th Nov) are other festivities you can enjoy in November.
Temperatures in November: 25°-30°C
Best Places to visit in November: Los Cabos, Mexico City, Cancun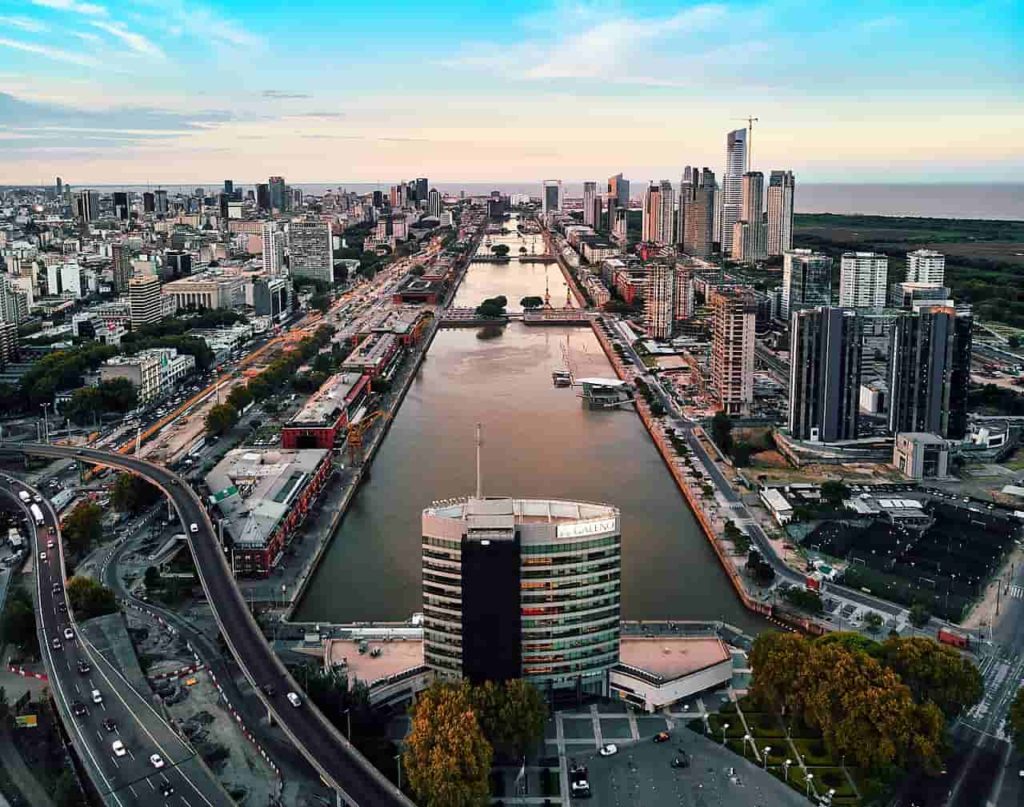 Argentina is a year-round destination, but November offers cheaper rates with sparse crowds. The temperatures fluctuate according to the region but are generally pleasant all over Argentina. The beaches open up, the sun shines for long hours and spring is in full swing. The cosmopolitan capital of Argentina, Buenos Aires, is a sight to behold. The city is always spectacular with its amazing architecture, elegant tree-lined avenues, and quaint cafes. In November the city is swamped by the purple Jacaranda trees and looks stunning. If you are looking for something more, there is mouth-watering gastronomy, never-ending parties, and intriguing cultural offerings. Interesting festivals like Gay Parade and International Jazz Festival are lined up in November.
For marine life lovers, there is Valdes Peninsula where species like penguins, whales, seals, dolphins, and sea lions all come together in November in large numbers. Lujan de Cuyo, near Mendoza, is another town that can be visited for the three-day Flower & Wine fair.
Temperatures in November: 15°-30°C
Best Places to visit in November: Buenos Aires, Mendoza, Valdes Peninsula
Egypt is one country that makes its way on everyone's bucket list. Everyone dreams of visiting the Pyramids of Giza, the Egyptian Museum, the Valley of Kings, and the famous landmarks in Abu Simbel and Aswan. November is one of the best times to visit this fascinating country. The scorching heat of summer is behind you and the temperatures are much cooler. The winter rush is about to begin and this is your opportunity to watch the iconic structures without the jostling crowd. The costs may not be rock-bottom, but they are much lower than the peak months of December and January. Check the Egypt Travel Guide
Temperatures in November: 14°-32°C (nights are quite cool) 
Best Places to visit in November: Cairo, Abu-Simbel, Luxor
If you are up for some freezing nights, why not plan your trip to breathtaking Iceland in November? The dark nights are the longest this time of the year providing ample opportunity to hunt for the elusive Northern Lights. The conditions are perfect to bathe in the natural hot springs, visit the mystical blue Ice caves, explore the Golden Circle, take a dip into Blue Lagoon, or walk on the crystal glaciers. You can enjoy the annual Iceland Airwaves Festival (6th-9th Nov), Reykjavik Book Fair (23rd-24th Nov), and the numerous snow activities minus the holiday crowd. Perfect time to visit this incredible country without making a big hole in your pocket.
Temperatures in November: -1° to 4°C 
Best Places to visit in November: Reykjavik and the surrounding areas.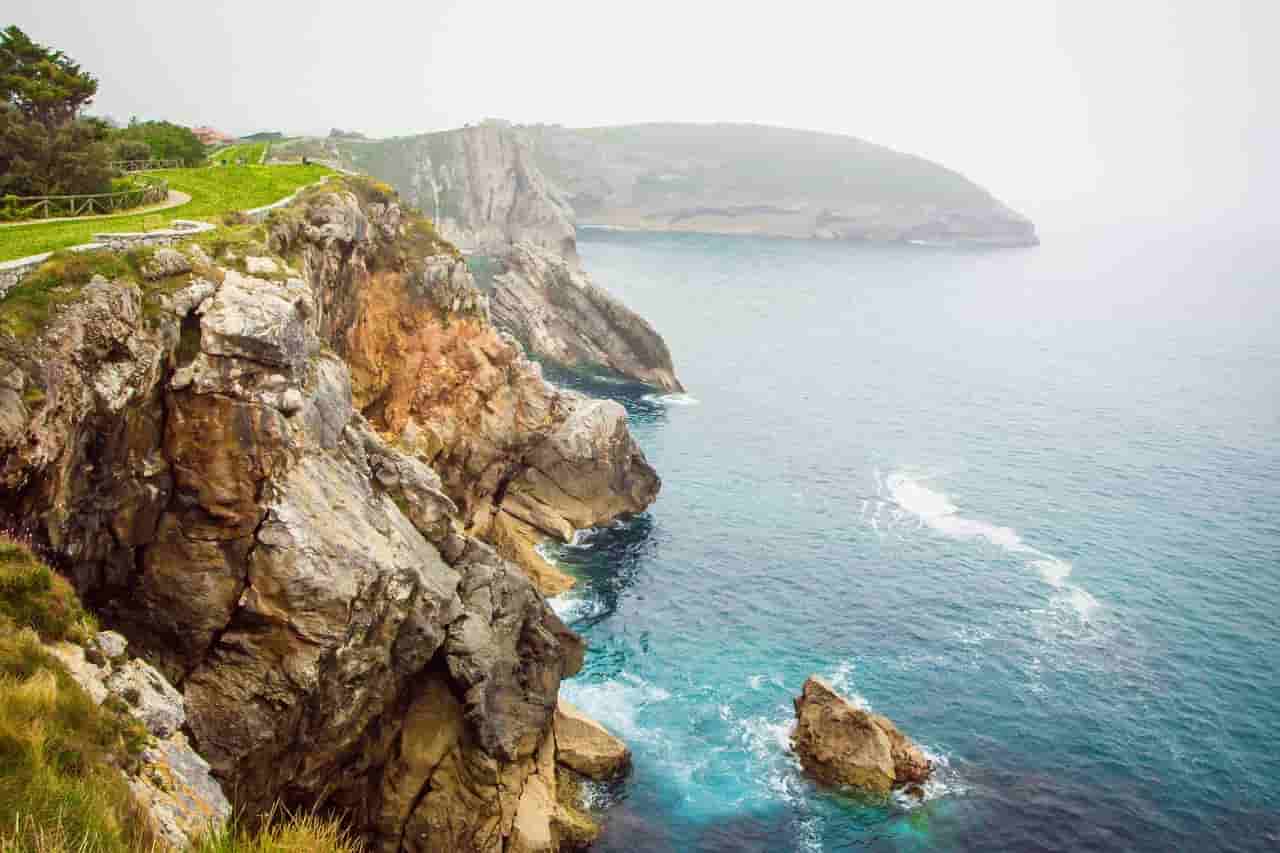 One of the European countries which can be visited in November is Spain. As you approach the end of the year, most of the summer crowd has returned home, room rates are relatively low, and it is quite pleasant. You get an opportunity to explore the flamboyant country at your own pace. A fab time to discover the authentic culture and interact with the locals. There is no dearth of annual cultural fairs, art exhibitions, live shows, and film/jazz festivals going on in November. For wine lovers, this is the season for wine tasting and wine tours.  It may not be an ideal climate for a beach vacation, but you can explore the vibrant history and culture of the country. The admirable architecture, breathtaking views, whale-watching opportunities, peaceful beaches, and delicious food choices add up to a memorable vacation.
Temperatures in November: 10°-20°C
Best Places to visit in November: Seville, Mallorca, Canary Islands, Madrid
The tropical sun-kissed enchanting islands of the Indian Ocean are in demand all year round. Powder-fine beaches, turquoise waters, low humidity, warm temperatures, lush forests, and clear blue skies – the perfect mix for an idyllic getaway. Mauritius, Maldives, and Seychelles are the three most popular destinations in the Indian Ocean for an early winter escape. The peak season starts in December when the prices skyrocket making it unaffordable for many. November is a good time to visit if you want to explore these expensive destinations without spending a fortune.
It is the beginning of summer in Mauritius and there are lots of opportunities to relax on the endless beaches, engage in water activities, spot the Humpback whales, and swim in the clear, warm water. Diwali is celebrated in this multicultural paradise with lots of gusto and you can be part of the festivities. 
Seychelles is still unexplored and untouched to a large extent making the archipelago an ultimate destination for a romantic getaway. It is turtle nesting season on the island, providing you with a rare opportunity to witness the miracles of nature. It can be wet at times, but the temperatures are on the higher side so you can still enjoy the beaches and explore the myriad coral reef.
November marks the end of the rainy season in the Maldives and you can expect infrequent rainfall, pleasant temperature, and lots of sunshine. If you want to avoid the inflated prices in December-January, this is your chance to watch the marine marvels, skim along the pristine beaches, admire the spectacular views, or just relax in the exotic villas.
Temperatures in November: 22°-29°C   
Best Places to visit in November: Seychelles, Maldives, Mauritius 
November is one of the best times to visit most parts of India. The country is massive & spread out and no season can be 'best' for the entire country. By the time it is November, the scorching heat and monsoon are over, it is the onset of winter and the temperatures are just perfect for sightseeing. In fact, if we leave the hilly years of North India, you are good to go anywhere across the country. India is diverse in its terrain & culture and you are spoilt for choice. You can visit Goa for its buzzing beaches, Rajasthan for its incredible culture & architecture, South India for the lush landscapes, Gir National Park for spotting Asiatic lions, or the Golden Triangle to unravel the glorious Indian history.
You are just in time to experience the biggest cultural festival in India – Diwali, the festival of lights. Pushkar Camel Fair (19th-25th Nov) and Kalpathi Chariot Festival in Kerala are some other cultural spectacles that should not be missed.
Temperatures in November: North India: -1°-30°C        East India: 9°-30°C    West India: 14°-34°C     South India: 18°-31°C     
Best Places to visit in November: Rajasthan, Goa, Varanasi, Meghalaya, Kerala, Agra, Delhi, Kutch, Uttarakhand, Karnataka, Sunderbans, Andamans, and many other places.
This list is by no means comprehensive. Brazil, Arizona, New York, Italy, France, Canada, Hawaii, Cuba, Galapagos Islands, Morocco, the UK, Switzerland, and South Africa are some more regions that have a lot to offer to November visitors. So if you are thinking of planning a visit in November, you have a task in hand. Can't make it in November? December and September are also good months for planning a vacation.
Subscribe to Our Newsletter