How to Make Money While Traveling?
How to Make Money While Traveling?
Making money while traveling is one of the best ways to discover the world while keeping a stable income. Wherever you may decide to travel, you can find multiple options to find work – online jobs as well as local jobs. What can be better than making money doing what you love? 
In this article, we will go through ways to earn while traveling, whether online or offline, so that you can enjoy yourself to the fullest by earning in smart ways. Yes, you might have to work very hard for it, but you will certainly reach your goal, and it will be worth every minute invested in it.



WHAT JOBS PAY YOU TO TRAVEL THE WORLD?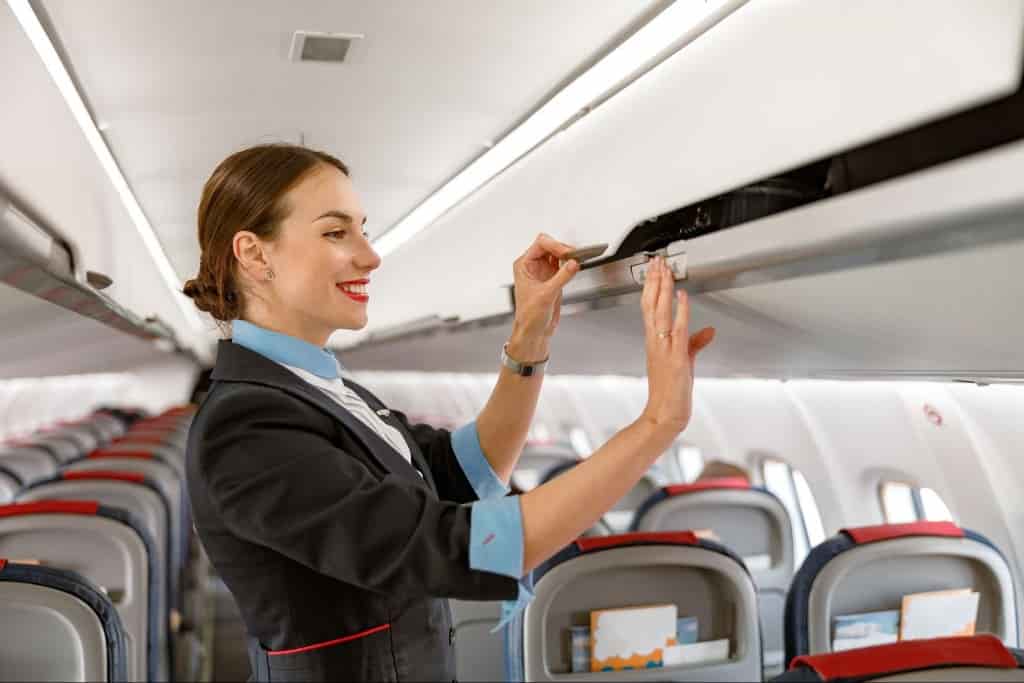 While there are endless possibilities to make money online from anywhere, there are some specific career paths that will actually cover all your travel expenses. Listed below are the most common jobs that will pay you to travel the world:
Cruise Ship Officer 

Flight Attendant

Event Planner

English Teacher

Seasonal Bartender

Remote Customer Service Agent

Tour Guide
Photographer
Travel Presenter
There are many career paths that you can choose and study if your ultimate goal is to make money while traveling.



HOW TO SAVE MONEY WHILE TRAVELING?
Spending money on accommodation, transportation, and co-working spaces to be able to work comfortably while traveling is an essential part of the digital nomad lifestyle. Before even thinking about making money while traveling, you must know how to save it. You probably know the cheapest areas, food joints, and grocery stores in your hometown. But when you're traveling, it is not easy finding affordable options, especially if you don't speak the language.
Avoid Fancy and Touristy Places
This is by far the best tip one can give to a traveler. Avoiding touristy places and shops will help in getting the best value for your money.
Stay Away from Tourist Traps
Just like overpriced shops, avoid tourist traps and scams if you want to save money during your travels. What is actually worth $10 will sometimes cost you $50, and this is exactly what you want to avoid. 
Do Some Research Before Getting to a New Country
Before you choose the next digital nomad destinations you want to travel to, do some research to figure out the costs of living in that country or city. Staying in modest yet decent locations, eating in affordable yet good restaurants, and using the services of the best travel agencies are some of the points you should consider before embarking on your digital nomad journey. While you can find more information online, we also recommend interacting with the locals to take you to the best places rather than the most touristy and expensive areas.



BEST WAYS TO MAKE MONEY WHILE TRAVELING?
By now, you must have realized that there are several ways to make money while traveling. While the options are endless, let's explore the most common, popular, and realistic ways to earn during your travels – national and international.
Become a Freelancer and Work on Projects 
Freelancing is very much in trend, especially after the COVID-19 pandemic brought the worldwide economic crisis to the point of no return. Most of the time, and depending on your education, you just need to have a laptop, a good internet connection, and some skills that can be used online. It may be graphic designing, web programming, content writing, translation projects, SEO consultancy, and whatnot. Nowadays, most companies are looking for ways to make working online a permanent option. According to the State of Remote 2020 by Buffer, 97% of remote workers would recommend working online. Needless to say, this is certainly one of the most practical and best ways to make money while traveling.
It has become more and more common for freelancers to find clients online, and keep on working as they travel all over the world. If you are a novice, it might be hard for you to get started.  But with the amount of work that can be found online, you shouldn't face any problems. Just polish your skills a little bit and you would be all set to work on the go. While it is totally possible to find local clients, the best online platforms to find clients are Upwork, People Per Hour, Fiverr, and Freelancer.com.

Write a Travel Blog
Travel blogging is a great option if you're thinking of earning some passive income while traveling the globe.  If you travel a lot, it makes sense to write about your journey and get some traveling expenses covered. You can start your own travel blog or write for someone else's blog. If you keep posting about your travel escapades on Instagram, Facebook, and other social media channels and become popular, you can also earn money by becoming an influencer. Companies approach you to advertise their products on your social media. This type of affiliate marketing is really becoming popular and travel bloggers can use it to their advantage. You only need your laptop, mobile, a stable internet connection, and of course, some writing and photography skills. The most popular way to become a travel writer is to advertise your services as a content writer on freelancing websites.  This takes us to our next point, finding a remote job.
Find a Remote Job
This one probably comes with no surprise. Finding a remote job is the most practical, convenient, and cool way to earn money online and while traveling. According to the State of Remote by Owl Labs, 16% of all companies around the world only hire remote workers. So, this is your chance to find a remote job and start working from anywhere in the world. If you have some experience in customer service, marketing, graphic design, copywriting, or more, this is your chance to travel while keeping a stable income.
The State of Remote by Buffer revealed that 32% of remote workers find the biggest benefit of working remotely is the option to have a flexible schedule. In addition, 26% of remote workers love their flexibility to work from anywhere and that is an important factor when traveling the world. The best online platforms to find a remote job are Remote OK, Remotive, and We Work Remotely.

Sell Your Stock Photos Online
Selling photos online is certainly one of the most interesting ways to fund your travels. If there is one thing that every traveler does along the way, it clicks pictures or takes videos. So how about cashing on this hobby of yours? Take some pretty photos of famous touristic attractions, vistas, wildlife, cultural festivals, food, etc. Simply sell them, earn money, and sort out your travel expenses. The most popular platforms to sell your photos online are Adobe and Shutterstock.  Selling your photos to online magazines is also possible.
An important point to note is that you cannot just sell any picture you capture. Your photographs must meet certain criteria. They need to be high-quality, well-edited, and unique. Try to follow these guidelines if you want to become an adept travel photographer and get good value for your clicks.
You might have the best phone in the world. But, it cannot be a substitute for a high-end camera. Invest in some serious equipment and polish your photography skills.
Take unique photos of places, people, monuments, landscapes, and moments. Make sure that your photos stand out and can compete with the other available shots of the same subject.
Try to take pictures that have some stories behind them, such as cultural events, historical instances, raw emotions, wildlife encounters, or fascinating traditions. Everyone loves these pictures as they have emotions and history associated with them.
Teach English Online 
Another option to make money while traveling is to teach English – you might have a degree or you might be just a good teacher, A college degree and a TEFL (Teach English as a Foreign Language) can be a big help for you in landing a highly paid job.  Companies like VipKids, Whale English, and DaDa are excellent and reputable companies that will allow you to teach English online to students. Salaries range from as low as $10 per hour to $25. It depends largely on your experience, the company you're applying to, and the type of students.
According to a report by Statista, the Market size of English learning in the global digital learning industry was worth 3,5 Billion dollars and is expected to grow to an astronomical 5.1 Billion dollars by 2025. Apart from teaching English online, finding an English teaching job abroad is also common in countries like China, South Korea, Japan, or South American countries.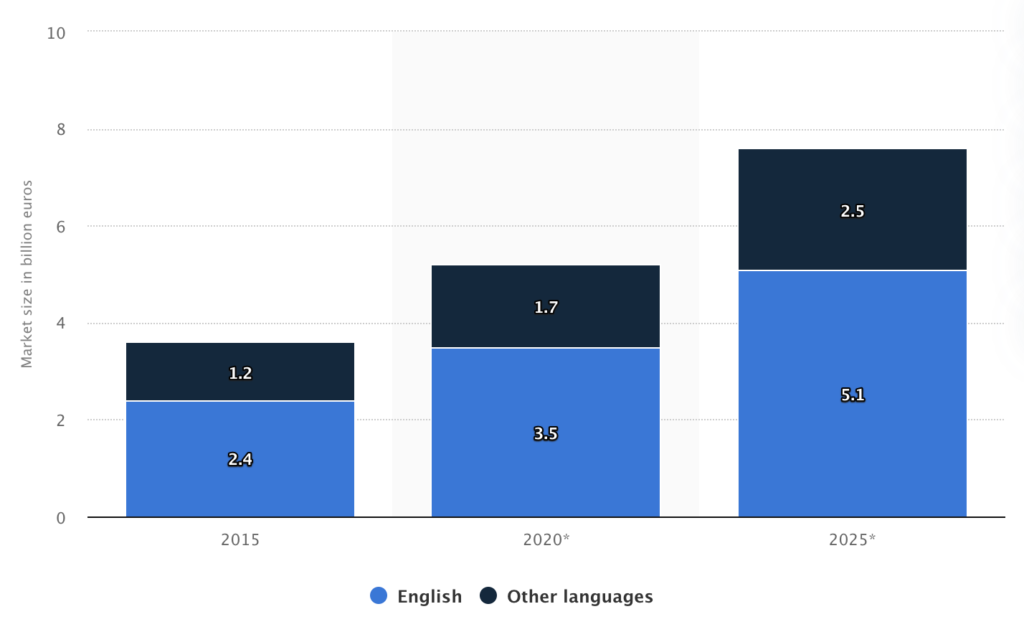 Start an Online Marketing Consultancy Business
Starting an online marketing consultancy business is not only a fantastic idea to make money while traveling but also an investment for the future. Of course, it is recommended to have some experience before you contemplate venturing into this business. To be an online marketing consultant, you should find your niche. Research the different topics online and focus on an audience that you're interested in working for.
Also, you will certainly need to create a website and display your portfolio to your new clients to be interested in your services. Needless to say, having a social media presence is another advantage that you should take into consideration. Last but not least, once your online presence is established, will need to advertise your business by yourself, find new clients, and constantly learn new marketing ideas that flow into the market.
Find a Seasonal Job Locally
If staying in a new place for a least a month or two (visa allowed) is your goal, then finding a seasonal job locally is an excellent way to earn while traveling. Jobs like a lifeguard, ski monitor, waiter, yoga teacher, gym trainer, etc. are jobs that will allow you to make money to fund your travels. Most of the time, a seasonal job will not only help you to earn during your travels but will also provide free accommodation and sometimes even food. To sum up, if you're willing to make money while traveling, finding yourself a seasonal job is one of the best ways to start.
THE CONS OF WORKING WHILE TRAVELING?
Yes, there are endless advantages to working while traveling. But, what are the drawbacks? If you're willing to know the cons of working remotely or locally while traveling, keep reading.
You Won't Enjoy Traveling As Much
Traveling is enriching and you get a chance to meet people from all around the world. However, when you have to work, things are different. It might become difficult to enjoy the destination fully. Keeping in mind your work schedule, you will have to make changes to your plans and itinerary. Of course, you will still be interacting with the locals, their culture, their food, and much more.  But, keep in mind that you will need to work at least a few hours every day, and that might discourage many. 
Cultural Differences
Cultural differences should also be taken into consideration. In fact, what is perfectly normal and acceptable back home (privately and professionally), might be unheard of in the place you're traveling. Sure, working and earning while traveling is a great idea, but don't jump into it without giving it deep thought. Always do your own research before choosing that option as you might easily end up in uncomfortable situations.
You Leave Your Life Behind
Another drawback of working while traveling is that you will leave your whole life behind and this might have a bad impact on your real life. Remote workers tend to miss their family, friends, and the overall comfort of being back home. That being said, you will certainly find new friends on the road and get used to your new environment, but bear in mind that you might have to go back home at some point.
CONCLUSION
If you're a traveler and are planning to earn while traveling, the above-listed ways are the best ways to make it possible. In the years to come, this trend will become quite common and much more feasible. To conclude, do your own research, choose your travel destination, look for a job, and start living the life of a digital nomad.
Subscribe to our newsletter