Top Places to Travel Every Month of the Year
Places to Travel Every Month
With so many destinations to choose from worldwide, deciding on one can be challenging. Your budget, interests, length of stay, and current location all play a role. When it comes to holiday planning, timing is everything. If you want a one-of-a-kind, unforgettable vacation, you must consider the perfect weather, unique festivals, natural phenomena, and seasonal activities. Don't scratch your head because we've got you covered. This article contains useful information to help you choose the perfect vacation spots for each month of the year. To bring you this ultimate guide, we've combined the best places to visit with the top places to travel each month.
PLACES TO VISIT IN JANUARY
January marks the end of the holiday season. The chaos of Christmas and New Year's has passed, and there is a lull in travel. However, if you can manage to take some time off, there are some incredible places to visit in January
If you enjoy skiing, the well-known resorts in Austria and

Switzerland

should be at the top of your list because they give you the chance to ski in the stunning Alps. Winter sports enthusiasts can also visit beautiful Aspen in Colorado.
January is also a good month to chase the Northern Lights in

Norway

,

Iceland

, and Finland.
Southeast Asia countries such as Thailand, the

Philippines

, Vietnam, and Cambodia are excellent choices because they have dry, sunny weather and fewer tourists.
Although Costa Rica is a rainy land, January is a fantastic time to visit this Central American country. The weather is pleasant, with plenty of sunshine, green foliage, and little rain.
The Southern Hemisphere is impressive in January. There are plenty of options available to you south of the equator, including South Africa, New Zealand, and Australia.
Patagonia in Chile and Argentina should be considered if you enjoy hiking.
It is also a preferred time to visit South India and Goa as the weather is dry with perfect temperatures.
If you have the fortitude to brave the freezing temperatures, don't miss out on the

Harbin International Ice and Snow Festival in Heilongjiang, China

. Each December, January, and February, 15 million visitors flock to see this magnificent extravaganza, which features the most innovative and massive ice sculptures.

PLACES TO VISIT IN FEBRUARY
February is undoubtedly one of the most underrated months of the year. But with so many festivals and carnivals taking place around the world in February, there are many locations you can visit. Additionally, the majority of the places that are optimal in January continue to be so in February.
Weather in Southeastern Asia is still superb in February.
Switzerland, Austria,

Aspen

, and Whistler (Canada) continue to offer enviable skiing opportunities.
February marks the end of summer in the Southern Hemisphere (

New Zealand

,

Australia

, and

South Africa

), so go before the weather turns cold.
It's carnival season in Rio and

Venice

, so what better time to visit these stunning cities? Witness the nonstop extravaganza of fireworks, parades, pulsing music, and live performances.
In February, New Orleans celebrates Mardi Gras, when you can see the city at its best. Cajun cuisine, vibrant carnival outfits, glistening beads, street parties, and mild winter are all enough to make for an unforgettable vacation.
Another worthwhile festival to attend is the Chinese New Year, which occurs in February each year. Many parts of China celebrate the Lunar New Year with firecrackers, gold banners, lanterns, elaborate feasts, and massive parades.
The Horsetail Fire Fall phenomenon is also visible in Yosemite National Park during the latter half of February. 
The warm climates of the Caribbean, Chile, and Argentina merit serious consideration while picking up a suitable destination.

PLACES TO VISIT IN MARCH
March is a very affordable month to travel because it coincides with the onset of the shoulder season in many regions of the world. Winter begins to fade, ushering in spring. This means you can spend more time outdoors and enjoy some adventures.
India is one of the best places to visit in March because the weather is beautiful throughout the vast country. It also allows you to take part in the colorful Holi festival.
Many parts of the United States are now warm enough to warrant a visit.

New York

, San Francisco, and Boston are all very pleasant and lovely.
Although it is the rainiest month in the Galapagos, the showers are brief, and there are plenty of warm, sunny days to enjoy the beach. Several species, including sea turtles, tortoises, iguanas, and penguins, can be seen nesting.
March and April are the driest months of the year in Vietnam, and the weather is generally mild. The conditions are pleasant throughout the country, and you can enjoy the beaches and trekking.
Iceland and Norway's brutal winters are over by March, so take advantage of the off-season to see the Northern Lights in these Scandinavian countries.
March to April is a superb time to visit Jordan. The daytime temperatures are in the low 20s, the humidity is minimal, and the desert nights are warm enough for stargazing. You can explore the majestic Petra, the souks of Amman, and the enigmatic Dead Sea in favorable climatic conditions.
Ireland holds its annual day parade in March. You can join the locals in the celebrations as the city is swamped with green-clad revelers, animated dancers, and enormous floats.
PLACES TO VISIT IN APRIL
Traveling in April makes sense as you can avoid the heavy holiday crowds that will descend on most destinations in the coming months. In many regions, the flowers would be in bloom, adding to the charm of the location.
It's Sakura season in Japan, and the pretty cherry blossoms are blooming in North Japan, particularly in Tokyo, Kyoto, Kochi, and Hiroshima. It is the most magical time to visit Japan because the forests, canals, riverbeds, streets, and fields are all covered in pink blooms. You can also attend Hanami (cherry blossom viewing) picnics held under the blooming trees.
The months of March and April are preferred for traveling to Nepal because they fall before the monsoon season when everything turns hot, humid, and slick. The rhododendron trees are in full bloom, making the Himalayan country spectacular. The Nepali New Year (Bisket Jatra) is also celebrated in April.
In the Netherlands, spring brings the Tulip Festival. Tulips in shades of red, yellow, pink, orange, and yellow cover expansive flower fields. The Keukenhof Tulip Gardens cover 32 hectares with 7 million flower bulbs, and when they are all in bloom, the sight is simply stunning.

Summers

in Morocco can be blisteringly hot, and winters can be quite cold. April is a good month to visit this historic country because it has just emerged from its rainy season. In April, you can also enjoy the blossoming fruit trees in Morocco's Atlas Mountains.
The United States is warm enough to explore everywhere, but Washington is a must-see. In April, the capital city hosts the world-famous National Cherry Blossom Festival, and thousands of visitors flock to see the blooming sakura trees that the city received as a gift several decades ago.
The weather in Caribbean nations like Jamaica, Puerto Rico, Cuba, and the Dominican Republic is suitable for a relaxing beach vacation.
PLACES TO VISIT IN MAY
It is still a shoulder season in many parts of the world as summer tourists have yet to descend. The weather is pleasantly warm, prices are relatively low and the destinations tend to be less crowded
Machu Picchu is one of the world's most popular tourist destinations. The Peruvian winter begins in May, with weather that is dry and mild enough to enjoy the highlands. During the upcoming drier months, it becomes extremely crowded, and it is nearly impossible to obtain a permit for the four-day Inca Trail. A visit in May means that the trails will be less crowded, and you may be able to obtain one of the limited permits without having to plan months in advance.
In May, you can explore the majority of European countries. Although they are still in their low season, the weather is warm enough to enjoy all outdoor activities. Italy, Spain,

Greece

,

the United Kingdom

, Austria, France, and the

Czech Republic

are all worth visiting in May. You can explore gorgeous countries without breaking the bank and jostling with the summer crowds. During the three-week Spring Music Festival in May, Prague is buzzing with festivities.
The rainy season in Indonesia ends in May, and you can enjoy 12 hours of sunshine. This makes it convenient for hiking, diving, and exploring the breathtaking rice paddies, rain forests, Hindu temples, and sandy beaches. May is also an optimal time to see the Komodo dragon (the world's largest lizard) on the islands of Rinca and Komodo.
If you enjoy nature, spend a few days in Yellowstone National Park, which is home to erupting geysers, mud pots, hot springs, fumaroles, snow-capped mountains, tranquil lakes, deep canyons, and much more. A May vacation allows you to enjoy the dramatic and vivid landscapes without the holiday crowds.
Most Chinese cities, including Shanghai and Beijing, would have pleasant weather in May.
A trip to South Africa in May would provide better game viewing. The weather may not be as pleasant as it is from November to February, but the wineries are in full season. Enjoy some wine hopping in May as Franschhoek, Paarl, and Stellenbosch host the Cape Winelands Harvest.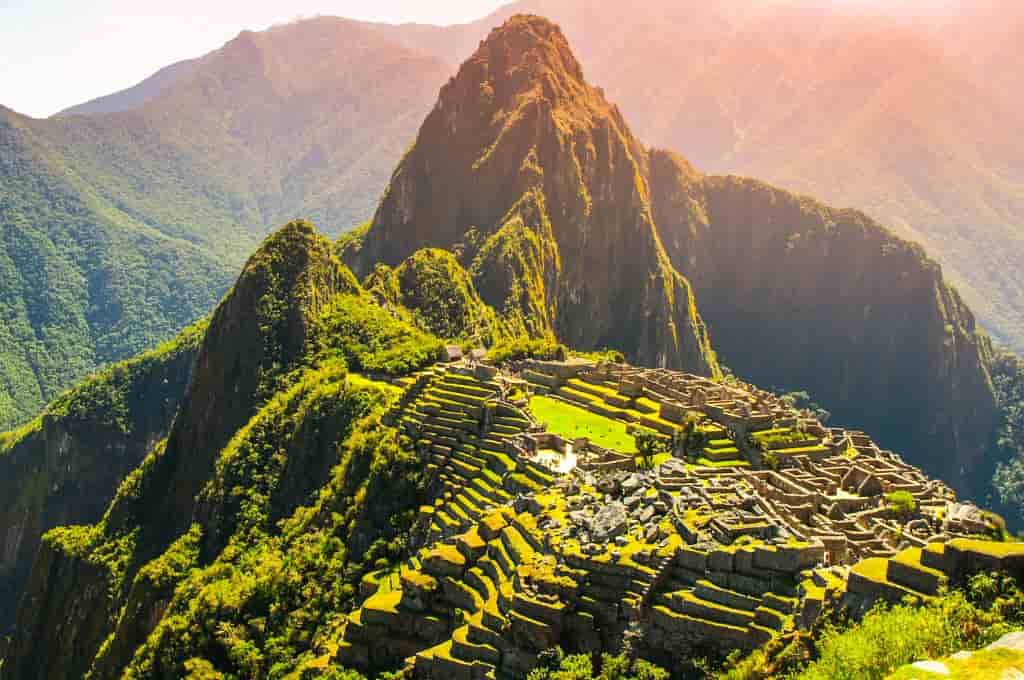 PLACES TO VISIT IN JUNE
The crazy peak season is just around the corner. June is the month to move if you want to maximize your budget and avoid being trampled by peak-season travelers.
Europe remains amazingly beautiful, and you can easily plan a trip to the country of your choice. You will be greeted with parties, activities, festivals, and events that will undoubtedly spice up your vacation. Not to be overlooked are

Croatia

,

Turkey

, Portugal, Montenegro, and Hungary. Scandinavian countries such as

Iceland

and Norway have much more to offer than the Northern Lights. Visit Norway in June for the breathtaking fjords, the midnight sun, and incredible hiking opportunities. The highland roads in Iceland also open in June and all the attractions are accessible.
In June, the sun never sets in Saint Petersburg, and the city is alive with ballet, opera, music, and countless events. When would be a better time to visit this glorious city?
Canada enjoys moderate weather and hosts numerous festivals such as the Montreal Film Festival, International Jazz Festival, Mural Festival, and Canada Day. So it makes perfect sense to visit Canada in June and explore this enchanting country.
Alaska's breathtaking scenery and exotic wildlife are best experienced in June when the weather is pleasant and there are 18 hours of daylight each day. On June 21, Anchorage commemorates the Summer Solstice. Alaskans celebrate the longest day of the year by partying under the midnight sun.
The dry season in Rwanda begins in June, making it an excellent time to visit Volcanoes National Park to track the endangered gorillas. There are approximately 1000 mountain gorillas left in the world, and an encounter with them is something to remember for a lifetime. Along with gorillas, you can see giraffes, elephants, lions, chimps, colobus monkeys, and a variety of other wild animals.
PLACES TO VISIT IN JULY
Due to the holiday season, July & August is the peak travel period in both Europe and the USA. The world's most popular destinations are bathed in golden sunlight and see a heavy influx of tourists.
Europe is the most popular landmass to visit in July and August, despite rising prices and overcrowded attractions. The cities would be buzzing with activities, celebrations, parties, and so much more to keep you entertained. If you enjoy music, make a stop in Boom (Belgium) to attend the world's largest and most popular dance music festival, Tomorrowland Music Festival.
The United States is also in its element because the weather is great for spending time outside. You can visit beaches, national parks, theme parks, or bustling cities.
Indonesia is the only Southeast Asian country worth visiting in July & August because it is mostly dry and sunny. You can travel to

Bali

, Lombok, Flores, Java, and other locations. The eastern islands are wetter and should be avoided.
Don't pass up the opportunity to witness the Great Wildebeest Migration in East Africa. Every year, approximately 1.5 million wildebeest, as well as hordes of zebras, giraffes, and impalas, migrate from the Serengeti in Tanzania to the Masai Mara in Kenya in search of water and greener pastures. Many of them become prey to predators along the way and never make it to their destination. It is a spectacular sight and is regarded as "the greatest wildlife show on Earth." Make your reservations in advance.
July in Fiji is hot, sunny, and dry. The weather is excellent for a tropical vacation. The water is clearer than at any other time of year, and you can dive and snorkel among thousands of fish species. The annual Bula Festival is also held in July.
PLACES TO VISIT IN AUGUST
For most people, this is their last chance to take a vacation before returning to school, work, and life. If you were unable to travel in July, plan your trip now because the majority of popular tourist destinations are still breathtaking in August.
Europe remains the most sought-after destination for tourists from all over the world. Scotland hosts the Edinburgh Fringe Festival, the world's largest celebration of art and culture. One of the wackiest and quirkiest festivals, Le Tomatina, is held in Bunol (Spain) on the final Wednesday of August. Overripe tomatoes are flung, squashed, and splattered during an hour-long battle, leaving the participants drenched in red colors. In August, Iceland became more accessible, allowing visitors to drive through the scenic interiors of the island and explore the rock formations, volcanic craters, glaciers, waterfalls, and lagoons.
If Europe is too crowded for you, you can visit the Baltic States, which includes Latvia, Lithuania, and Estonia. You can go off the beaten path to explore fairytale towns and forests and have raw authentic experiences,
You could go to Hawaii because the islands have the highest temperatures and the least amount of rain from July to September.
The Wildebeest Migration is still ongoing in August.
August is the best time to visit Ecuador because it is the driest month in both the highlands and the Amazon. It is excellent value for money, and one should take advantage of the nice weather to plan a trip there.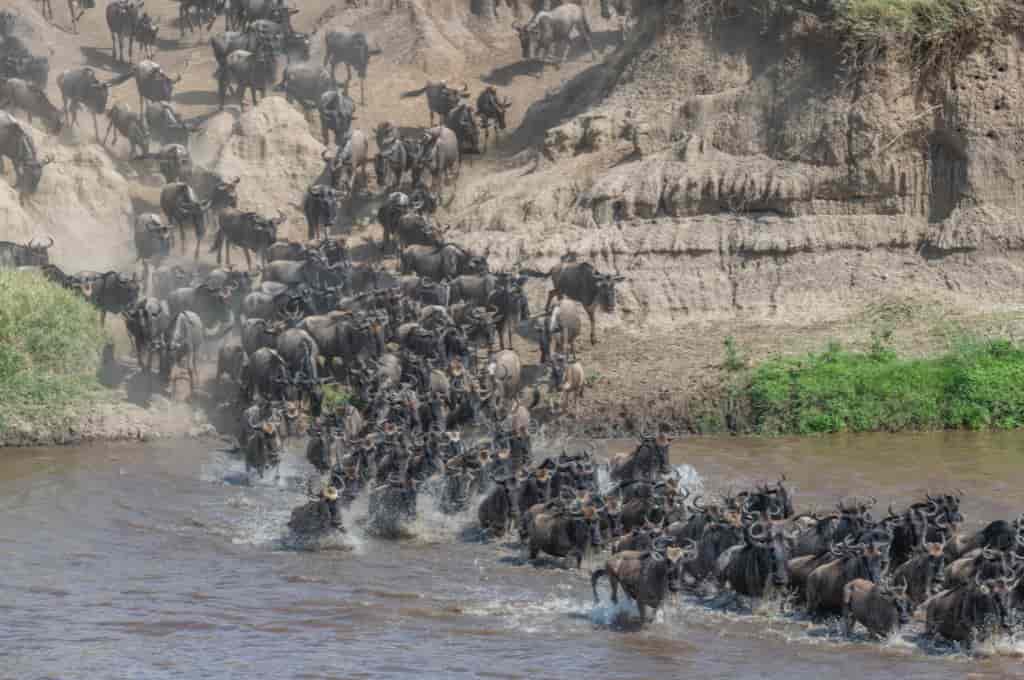 PLACES TO VISIT IN SEPTEMBER
September is a month of transition for most countries, as winter gives way to spring in the Southern Hemisphere and summer gives way to autumn in the Northern. The changing of the seasons provides an excellent opportunity to witness numerous regional celebrations and breathtaking landscapes.
Europe sees the back of the holiday crowd but the warm weather and sunshine continue. The seawater may be cooler, but the beaches are deserted, and travel costs are marginally lower. You can still have a great time in Greece, Croatia, Spain, Italy, and Turkey. The renowned beer festival Oktoberfest begins in Munich, and approximately 6 million people attend the massive event. During this extravagant festival, the entire city becomes festive, with concerts, parades, and beer flowing like water. September is also regarded as one of the best months to see the Northern Lights in the Scandinavian countries.
Due to the drier and cooler conditions in South Africa, animals congregate around watering holes, which facilitates game viewing. In September, southern right

whales

migrate from Antarctica to give birth in warmer waters. Hermanus (near Cape Town) hosts the Hermanus Whale Festival each year to commemorate this phenomenon. This is your chance to get up close and personal with the gigantic, gentle creatures.
Peru, Nepal, and China all have terrific hiking weather in September. Temperatures in China begin to fall, and the country is awash in autumn colors.
Autumn in Canada is incredibly gorgeous. The elegant country goes through a dramatic transformation. The trees turn vibrant shades of yellow, red, and amber, transforming the landscape into a picturesque portrait. Ontario, the Rockies, Quebec, and the Niagara Parkway are just a few of the places where you can experience autumn in all its glory.
Spring arrives in Argentina in September, and the slightly cooler temperatures are suited for exploring Buenos Aires, the magical Iguazu Falls, and the wineries of Mendoza. Visit Valdes Peninsula if you want to see seals, penguins, and whales.
Click

here

for more options
PLACES TO VISIT IN OCTOBER
The majority of the world is still in the shoulder season, so October travel should not be overlooked. The temperature drops, but there are fewer people around. And the prices are appealing enough to justify a trip in October.
Oktoberfest would still be going on in October.

Japan

and South Korea have some of the most beautiful foliage colors in October. The mountains and valleys are painted in a kaleidoscope of yellow, red, and orange shades.
October is also a favorable month to travel to Cambodia because the rainy season is over, the temperatures are cooler, and the paddy fields are lush green. Get your fill of temples in Angkor Wat and Siem Reap.
After the blazing hot summer months, Dubai would be much cooler. Dubai is constantly reinventing itself, and there is never a dearth of things to do and see in the metropolis. The city will soon be overrun with tourists, so plan a trip in October.
The month of October is ideal for touring the majority of India. The sweltering heat and torrential rains have passed, and winter has yet to arrive. From Kashmir to

Kerala

,

Rajasthan

to the Sundarbans, every region has a temperate climate that is suitable for sightseeing.
Fall in New England is mesmerizing, and it is amazing to witness the brilliant display of colors as the leaves turn red, yellow, and orange. Some of the best places to see the brilliant foliage are in Massachusetts, Vermont, New Hampshire, and Maine.
Travel to New Mexico for the Albuquerque International Balloon Fiesta. It is a nine-day festival that fills the skyline with vibrantly colored balloons of all shapes and sizes.
PLACES TO VISIT IN NOVEMBER
The month of November is a low season in Europe and the United States, but a high season in most of Asia. If you have plans to travel this year, don't put them off because December will be mayhem everywhere you go.
November is a great month to visit Thailand because the rainy season is over and it is much cooler. The Southern Peninsula is still wet, but the rest of the country is dry. You should attend Chiang Mai's one-of-a-kind Buddhist festival, Loi Krathong. Locals gather near rivers and lakes at sunset to float candlelit baskets as offerings.
Springtime in New Zealand means warm, extended days and cooler nights. The country is in full bloom and looks absolutely gorgeous. It is 'shoulder season' in New Zealand, so take advantage of the low prices.
November in

India

is still warm enough to visit most regions. It may start to get a little chilly in the far north. If you're lucky, you'll get to experience Diwali, the festival of lights. It is India's largest festival and is celebrated throughout the country.
The sun-kissed islands of the Indian Ocean –

Maldives

, Mauritius, and Seychelles – are perfect for an idyllic getaway. The azure waters, white sandy beaches, dense forests, and extravagant

resorts

make them very popular among discerning travelers. It would become prohibitively expensive in December. Therefore, November is a good month to travel to these tropical havens.
The hurricane season in the Yucatan Peninsula is over, and you can enjoy a luxurious vacation in Mexico's upscale resorts in November. It is also the prime time to see whales in Lao Cabos. Check out the Day of the Dead celebrations in Oaxaca and Mexico City for a truly unique cultural experience.
The most favorable time to visit

Egypt

is from November to February. The temperatures are cool enough to visit the Pyramids of Giza, Aswan, and the Valley of the Kings comfortably.
Click

here

for more options.
PLACES TO VISIT IN DECEMBER
Travel costs are undoubtedly highest in December, particularly during the final week when most people are on vacation. So, if you don't want to spend a fortune on your vacation, please make your reservations in advance.
Many countries that were preferred for visiting in November remain so in December. India, Dubai,

Egypt

, the Maldives, Seychelles, and Mexico remain excellent choices. However, tickets,

accommodations

, and tours will be significantly more expensive in December.
Southeastern Asia such as Vietnam, the Philippines, Laos, Thailand, and Cambodia have perfectly warm weather for a relaxing vacation.
If skiing is your thing, the slopes of the Alps, Banff National Park, and Colorado are now open and offer skiing, dog-sledding, snow-tubing, and a variety of other activities.
Those seeking legendary Christmas markets should travel to

Germany

or Eastern Europe. Mulled wine, delectable food, roasted chestnuts, choir music, twinkling lights, local handicrafts, and towering Christmas trees all contribute to the festive atmosphere and a perfect

winter getaway.

As the sun rarely shines in Scandinavian countries, this is an excellent time to seek out the Northern Lights.
Australia and New Zealand are in the middle of the summer season and one of the best times to visit the Southern Hemisphere.

Sydney

is the first to bring in New Year with a stunning display of iconic fireworks.
December is an excellent time to visit Patagonia, especially the incredibly beautiful Torres del Paine National Park.
New York is drenched in festivities. If you want a white Christmas and New Year's Eve, look no further than New York.
In December, visitors to the Caribbean would have a fabulous time. The days are sunny, the evenings are cool, and the hurricane and rain threat has passed. So, you can have your fill of pristine

beaches

, lush rainforests, famed nightlife, and a vibrant undersea world. December is the busiest travel month for Belize, the Dominican Republic, Jamaica, the Bahamas, and Puerto Rico.
If you are looking for affordable options to travel in December, click

here
It is a lengthy article, but given the numerous options, this was to be expected. But the bottom line is that whatever month you have available and whatever budget you have, you will be able to find a vacation that meets your needs.
Subscribe to Our Newsletter