Dubai - A Top Tourist Destination
Dubai
A Top Tourist Destination
Over the past decade, Dubai has ranked regularly amongst the 10 most visited cities in the world. Dubai does not have exotic locations, historical buildings, or lush greenery. So why is it so sought after? Euromonitor International, which provides market research solutions, stated "Dubai seems insulated from all the turmoil that is going on around it. The city's tourism industry is booming". Dubai's popularity is a little surprising.
Dubai is a man-made wonder which keeps evolving and doesn't rest on its past laurels. If you visit Dubai after a few years, you will have a whole set of new places to visit and enjoy. The World's biggest skyscraper, glitzy shopping malls, plush hotels, state-of-the-art infrastructure, glistening Gold Souk, unusual structures are a few of the reasons that attract tourists and businessmen from all over the world. Let's look a bit deeper.
Initially, the majority of the influx of tourists, especially from India, was because it was considered a

shopper's paradise

. The high-end brands and electronics were abundant and relatively cheaper here and people came just to shop. The euphoria is still there. The Gold Souk, with rows and rows of shops brimming with gold ornaments, dazzles you with their glitter. Though the 65 malls may leave you enamored and dizzy, Dubai is no more shopping heaven. Goods are quite expensive here now, even more than in Europe and the USA. And it's considered to be one of the most expensive cities to live in. So, check the prices, before you go on that shopping spree.

Dubai Mall

, Emirates Mall, Gold Souk are places where you should head if you are in an extravagant mood
Recently Dubai has become synonymous with Burj Khalifa. This place is on top of everyone's to-do list when they land in Dubai. The tallest building in the world attracts tourists from all over the world and Burj Khalifa with its splendid architecture, sweeping views, international cuisines, and various shows keeps the buzz alive. Burj Al Arab, a seven-star hotel, with unorthodox structure and sea views is another favorite.
Dubai keeps reinventing itself. The artificial palm-shaped island, The Palm Jumeirah, and the newly developed Miracle Garden are attractions you would not find anywhere in the world. They are so extravagant and picturesque. The recreation of bygone Arabia, Madinat Jumeirah, with its novel and eloquent setting is another winner. Such man-made unusual structures add to Dubai's charm.
The infrastructure of the city is just world-class. The posh buildings, plush flats, and offices, enviable cleanliness, well-maintained roads, free trade zones have resulted in an influx of ex-pats from all over the world who have made Dubai their second home. 80% of Dubai's entire population is of ex-pats. In addition, it's considered tax heaven and is now considered a Business hub globally.
Dubai is an ideal location for a family holiday. Ferrari World, Lego land, Kite Beach, Aquaventure water park, Dubai Aquarium, Ski Dubai, Wild Wadi water park are places where kids can go berserk. The elders can head to Miracle gardens, Dubai Creek, Desert safari, Global Village, Dubai Fountain, Sky Dive Dubai, Sheikh Zayed Grand Mosque, and the beaches. There is no dearth of adventure sports. You can easily spend a week here. Basically, a one-stop shop for the entire family.
Dubai has tourists arriving from all over the world and this has made it a global destination. It thrives on its diversity and generosity. The modern city has an astonishing range of hotels, from ultra-luxurious ones like Atlantis and Burj Al Arab to the most basic ones in Deira and Bur Dubai. Restaurants offer you the best of Indian, Italian, Arabic, Mexican, Thai, Pakistani, Japanese to suit all pockets.  They have recently lowered hotel rates drastically to encourage tourism. People just come here to experience and enjoy the decadent luxury offered by the extravagant hotels, eat world-class cuisines, and enjoy the amazing nightlife. Dubai is a melting pot of different cultures and traditions and people are extremely friendly and tolerant.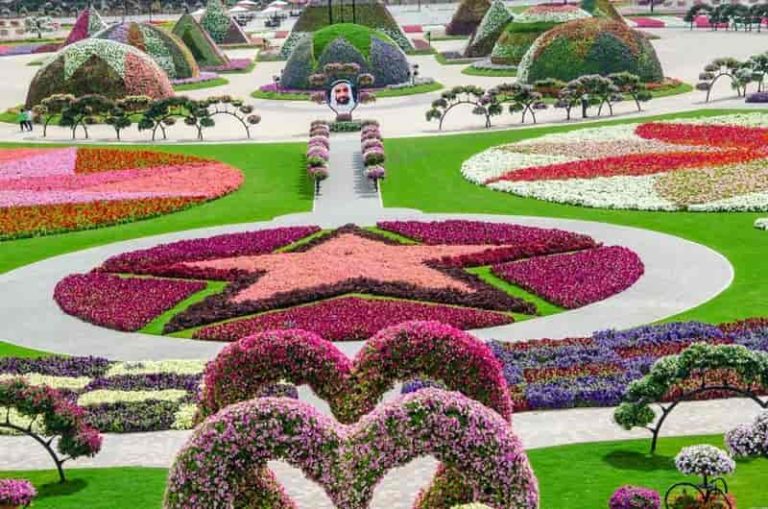 Dubai has very severe laws and regulations that are implemented quite strictly

. As a result, it is considered to be one of the safest destinations in the world, even for women. It offers Westerners a safe destination in a non-western environment. Traffic can be dense in many areas but it is regulated and people are law-abiding.
The popular city pays lots of attention to appearances and the overall facade.  If your car is dirty and you bring it on reading, you attract a fine. In touristy areas, you cannot hang a towel on your balcony as it mars the overall experience.  Nowhere in the world, I have seen air-conditioned bus stops which are designed so aesthetically. The roads and surrounding areas are beautifully maintained. Too much thought is given to little details, and it shows. They advertise themselves worldwide as a top tourist destination, showing The Burj, Gold Souks, modern buildings, and Desert safari.
Some of the most popular destinations in the world are Hong Kong, Amsterdam,

New York

, and Dubai. And what do they have in common? These cities are the aviation hubs of the world. Dubai International Airport was named the busiest airport for international travel in 2018 and nearly 90 million passengers visited it.  Emirates is one of the top airlines in the world. With long layovers, free 48-hour transit visa, visa on arrival,  free overnight

hotel

,

and many other perks, it's not surprising that lots of transit passengers decide to explore Dubai en route. From Dubai, you can reach two-thirds of the world within eight hours. The popularity of Emirates and its strategic location has given a big boost to tourism in Dubai. Need help with a visa?

Click here.

When the majority of the Earth is reeling under extreme cold, Dubai provides sun and perfect weather. People from Europe and the USA come here to escape the cold and sunbathe on the beaches.

December is the best time to visit Dubai.
Dubai is an innovative and dynamic city that keeps outdoing itself with new marvels and architectural wonders. The Tower, Dubai Eye, flying cars, revolving apartments, swankier hotels are new additions that will tempt you to visit Dubai once more.
Subscribe to our newsletter