What is an All-Inclusive Resort? - A complete guide
What is an All-Inclusive Resort?
All-inclusive resorts generally evoke extreme reactions – some people swear by them while others avoid them like plague. So, if you are planning your next vacation in an all-inclusive resort, you need to do some homework and familiarize yourself with the all-inclusive concept. Is it the right choice for you? Are you getting the best bang for your buck? What are the pros and cons? What are the hidden charges? How to pick the best resort for yourself? This blog tries to cover everything you need to know about all-inclusive resorts so that you can take your vacation to another level.
What is an All-Inclusive Resort?
An all-inclusive resort is where you pay an upfront cost, and that amount would cover most of the things you would need during your stay in the resort. In other words, once you have paid for your stay, you don't have to take out your wallet or sign a bill for anything in the hotel. Typically, all-inclusive resort rates would include lodging, meals, unlimited beverages (alcoholic & non-alcoholic), few activities, entertainment, Wi-Fi, gratuities, access to fitness centers, and taxes.
Despite the name, not every expense is included in an all-inclusive stay. There are a few services and amenities that may incur a charge. The exact deal will vary from resort to resort and some packages may include more elements than others. For example, a few hotels might include alcoholic beverages, airport transfers, and tips, while others may not. Take time out and make some inquiries so that you know exactly what you are getting into when you book a package at a resort.
Differences between full board and all-inclusive?
Full board means that breakfast, lunch, and dinner are included in the package cost. But you have to pay for the snacks and drinks consumed between the meals. An all-inclusive package is an exhaustive package where you can enjoy most of the food, drinks, and amenities at the hotel without any extra cost.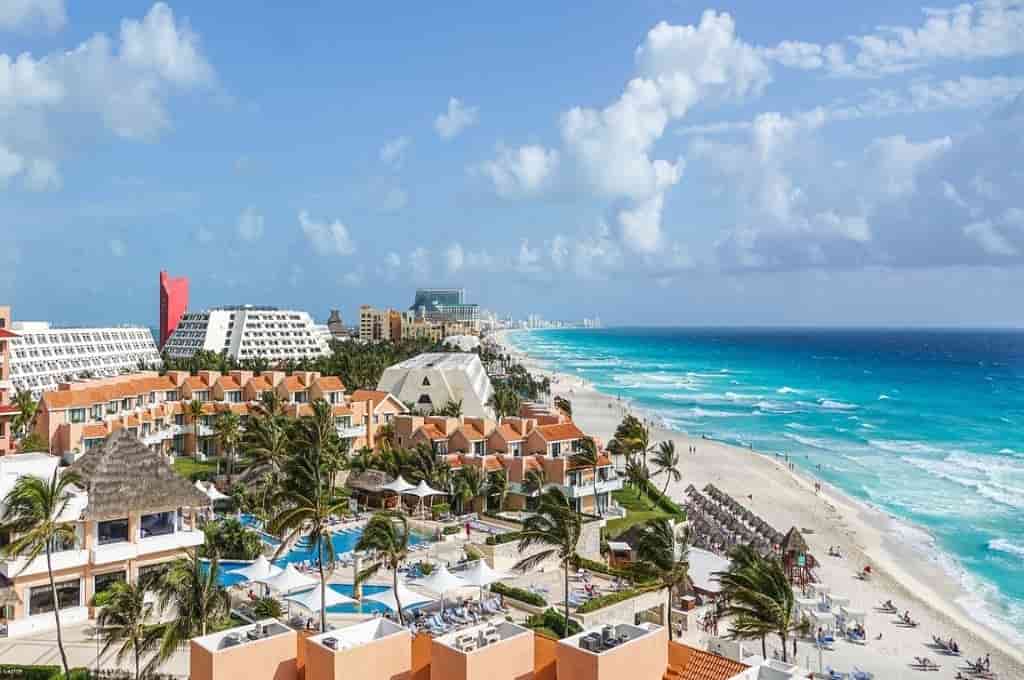 What may not be included in an All-Inclusive package?
Dinners at a specialty restaurant and room service.
Premium liquor brands and wines.
Tips and gratuities
Spa treatments, laundry service, babysitting services, airport shuttle, phone calls, medical treatment, and local transportation.
Activities like golf, motorized water sports, off-site excursions, premium activities, etc.
Questions to be asked before deciding on an All-Inclusive Resort?
Surf the net, read the fine print, and ask questions so that you get a clear picture of all the inclusions and exclusions. After checking with a few resorts, you would be in a position to decide which property is giving you the best return for your money, without compromising on the quality of the experience. Here is a list of questions that would help you decide on the best all-inclusive resort for yourself.
Are airport transfers included?
What category of room is being offered in the package? Am I getting a room facing the beach or the mountains?
Can we only eat from the buffet or are we allowed to order a la carte? Are snacks included?
Can we dine in all the restaurants on the property? Is there any surcharge for specialty restaurants?
Do I have to pay extra if I use room service? Is the in-suite minibar part of the package?
Are alcoholic beverages included? Is there any cap on the number of drinks allowed? Do you also serve premium brands in the package?
Which on-site activities are not included in the package?
Will I be asked to pay for the use of facilities available on the beach?
Does the package take care of spa treatments?
Do I have access to free WIFI throughout the property? How many devices can I log in to?
Is there any resort fee that is not part of the package price?
Does the booking price include tips and taxes?
What is the policy for kids under 12? (in case you are traveling as a family)
Question about any other specific service that you may need like babysitting services, kids' activities, wheelchair accessibility,

vegetarian

food, etc.
What are the advantages of booking an All-Inclusive Resort?
All-inclusive resorts require minimal effort, yet provide an incredible opportunity for a relaxed, cashless, stress-free, and luxurious holiday. Once you have booked a resort, you just have to reach there and henceforth, all your needs are catered to by the hotel. If you have dreamt about relaxing on an exotic island and being pampered by spa treatments, world-class amenities, and lush landscapes, an all-inclusive resort helps to fulfill that fantasy.  You can gorge on unlimited food and drinks, take part in on-site activities, lounge beside the sprawling pools, enjoy the myriad entertainment options, and have the time of your life. You don't have to be bothered about any planning as everything has been taken care of. If you want, you need not step out of the property during your entire stay.
The kids enjoy such resorts the most, as they can have fun without being bothered by the 'boring' sightseeing. They can play, eat, and enjoy themselves without any encumbrances. Daycare facilities allow parents to relax without getting tensed about the whereabouts and well-being of their children. The all-inclusive concept also makes it easy to stay within your budget as there are generally no surprise expenses to be dealt with. Such resorts sometimes prove to be cost-effective, as things generally fall cheaper when clubbed together. All-inclusive resorts are safer as they are guarded 24 hours by security personnel and follow strict security guidelines. Resorts maintain a sanitized environment protecting you from health hazards and virus exposure.
What are the disadvantages of booking an All-Inclusive Resort?
All-inclusive accommodations often come with hidden fees, misleading information, and lots of ambiguity. Since everything is paid up, services may not be personalized or exceptional. You might be signing up for bad-quality food/drinks and below-par facilities/entertainment. When you book an all-inclusive deal, you pay for items you need as well as things you are NOT going to use. You might be a teetotaler and vegetarian, but the package includes alcoholic drinks and non-veg food – you end up paying extra for products that have no value to you.
The all-inclusive concept also leads to a lot of misuses, as people fill their plates with food during the buffet, not caring about the wastage as it is 'free'. It also encourages overindulgence and misuse. All-inclusive resorts are not always money-savers. Things may fall cheaper if you are willing to take the hassle of arranging meals, lodgings, and excursions separately.
If the destination has lots to explore, an all-inclusive resort doesn't make sense. As the resort offers so much food, activities, and entertainment within the premises, guests are reluctant to leave the resort to visit the nearby attractions. They also miss the chance to experience the local culture and cuisine. Going off-property and enjoying meals and drinks in the city, means that you are paying double as the food is already included in the resort prices. If the stay is for more than 3-4 days, boredom starts seeping in as you are stuck eating the basic meal options, using the limited entertainment facilities, and interacting with the same set of guests/staff. 
Is All-Inclusive Resort for you?
If you are planning a vacation to unwind and recharge without getting bogged down by logistics and planning, all-inclusive resorts are perfect for you. Or, if you have teenagers or children accompanying you, such resorts prove to be very convenient. Young people love all-you-can-eat vacations with endless activities and they will not bother you. On the other hand, if you are interested in exploring the destination in-depth and enjoying the local culture and cuisine, don't opt for all-inclusive resorts.
Once you have decided that you are going to stay in an all-inclusive resort, you should start your research. Few of such resorts cater to couples-only and adult-only clientele while many specialize in family, luxury, and wellness holidays – so take your pick. Read all the reviews and compare the rates of the short-listed resorts. There are some amazing all-inclusive resorts scattered all over the world that provide elegant accommodations with excellent food and exemplary service. Decide on the resort you like based on your budget, luxury level, and amenities they offer. The best all-inclusive resorts can be found in Cancun, the Dominican Republic, Jamaica, Antigua, Mexico, Hawaii, Thailand, Ibiza, Maldives, Tahiti, Vermont, Greece, Seychelles, Indonesia, St. Lucia, etc.
Subscribe to Our Newsletter