Questions to ask before booking a Tour
14 Questions to ask before booking a Tour
Planning and executing a holiday can really elevate your overall experience. It is stimulating, adventurous, and lots of fun. At the same time, it cannot be denied that booking a tour has its advantages. It is convenient, stress-free, and requires minimum effort and time. You also get expert recommendations and (occasionally) special rates. That doesn't mean that you just book a holiday and leave everything to the travel agent. It is crucial that you ask a few pertinent questions to the agent before booking with them. If you want a cost-effective, memorable, & hassle-free vacation, it is better to get some answers beforehand. So, let us list down our questionnaire
What is included/excluded?
The inclusions/exclusions are usually mentioned in the detailed itinerary and you should always check them thoroughly. Airfare, hotels, visa, transportation, meals, attraction tickets, etc. are some of the elements that you should be looking at. Many times flights aren't included in the package. Since airfare is a major cost of a vacation, it's best to check your flight options before booking the trip. What looks like a good deal can become very expensive if you have to keep paying extra money for excursions, food, alcohol, tips, and other hidden charges. Try to book a trip that is all-inclusive as features cost less when they are part of a package.
What are the visa requirements?
This is one of the most important questions that should be asked before proceeding any further. Visa requirements vary depending on your nationality and destination, and you should ascertain it at the very onset. Getting a visa can be a complicated and long-drawn process for many countries and better be sure that you would be able to fulfill all the prerequisites in the stipulated time frame. Otherwise, you might be in for some disappointments.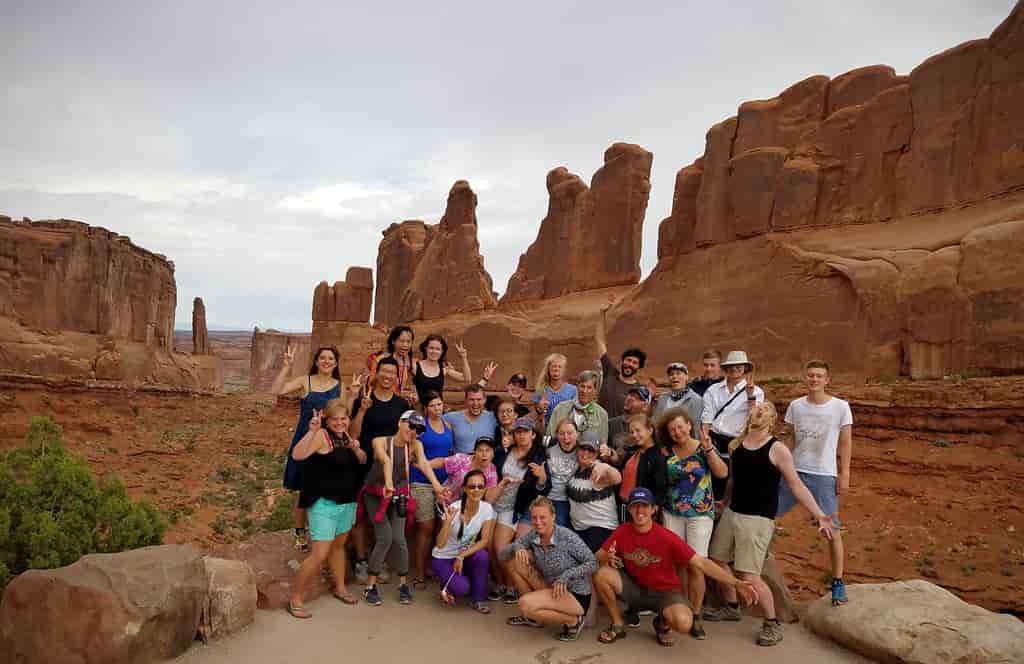 What is the cancellation policy?
After living life through this global pandemic, I don't think I need to emphasize how important it is to be prepared for all eventualities. You never know what is going to hit you in the near future. Find out what fines you need to pay in case you reschedule or cancel a trip. Please check the fine print so that there is no ambiguity. You should also be aware of what happens in case the trip is called off by the agency due to bad weather or too few passengers.
What is the size/demographics of the group?
It makes sense to know the size of the group before booking a tour. A very big group can be really inconvenient with no personal touch, whereas a small, intimate group might not be what you are looking for. The size will decide the mode of transport, food options, timings, etc. and hence the information is quite valuable. Many times, a tour gets canceled as the minimum number of passengers required for a tour is not booked. Another thing that one should question is the demographics of your co-travelers – their age, gender, nationality, family size, etc. You should be able to enjoy the company of the people you are traveling with.
What is the level of physical fitness required for the tour?
It is vital to know whether you are physically fit to be part of the group that you have shortlisted. Tours require different levels of physical fitness. Some expect you to just walk about a little, while others entail strenuous hiking. Check how many miles you would be walking per day and what would there be any climbing involved. Be aware of what activities are planned and make realistic decisions keeping in mind your fitness level, age, and overall health. You don't want to just sit in a coach and wait for the others to finish their activities.
Does the group cater to your specific needs?
If you have some specific needs, check if the tour will cater to them. Parents traveling with kids would prefer to book a kid-friendly tour. Vegetarians or vegans would like to be provided with suitable meal options. Or you might be looking for wheelchair/language assistance during the trip. Whatever may be your restrictions, better mention them to the tour operator so that you are not left stranded at the last moment. 
What airlines would I be flying?
Many times tour agencies use low-cost carriers that come with lots of limitations. If the flights are included in the package, find out all the details about them – the airlines, the baggage allowance, number of stops, length of the flight, arrival port, etc. If the flights have been excluded, discuss the best options to reach the destination with the agent.
What is the hotel that I will be accommodated for?
The tours are generally ambiguous about the accommodations. They will just specify a 4-star or 5-star property. There is a whole spectrum of hotels that falls into these categories. It is better that you ask them the name of the hotel they intend to book so that you can check all the details and decide if it suits your specifications. The net is flooded with reviews and it will give you a fair idea of what you are signing for while booking the trip. Nothing can mar your experience more than an ill-equipped hotel.
What is the level of your proficiency?
Before booking a tour, it is always good to check their credentials by asking a few relevant questions. How many trips have you organized to the intended destination? How proficient/experienced is the tour guide? Why should I book with you? Can you provide some pictures/videos of the tour? Can you give references to some past travelers so that I can talk to them regarding your services? What safety measures are taken during the trip?  These are some questions that will give you an idea of how credible and efficient is the tour agency.
How much time will I get to myself?
Traveling in a group is fun, but all of us need some free time. We might want to go on a shopping spree, visit an attraction not included in the itinerary, linger on a stunning spot, try a recommended restaurant, or just lounge on the beach. It is always good to break off from the group and spend time doing things you love. So, better find out if you are getting the required time to fulfill your wish list.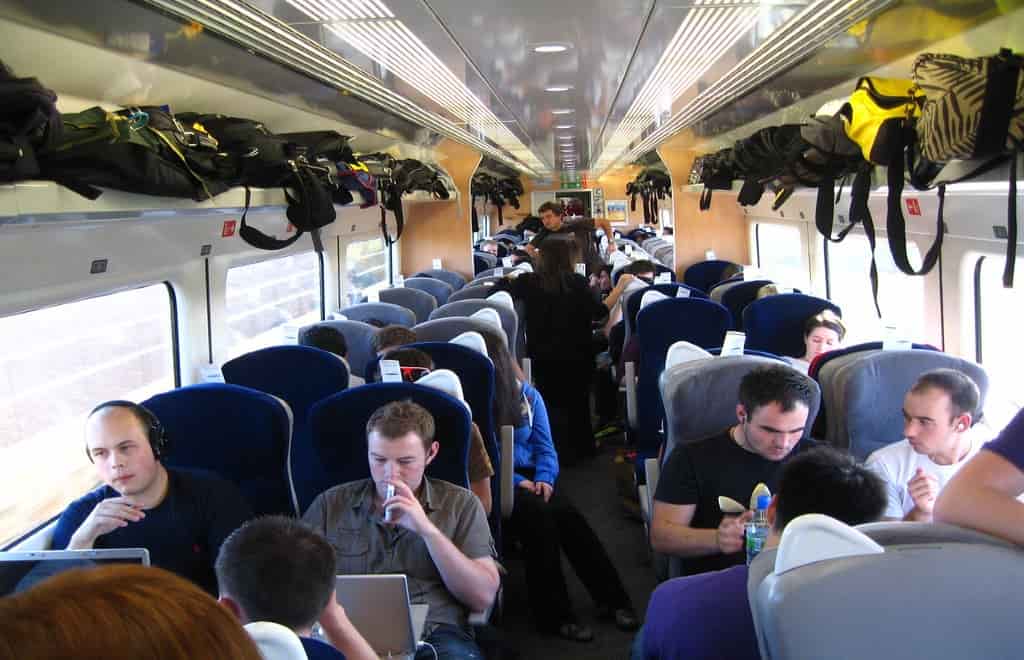 What will be the weather like?
You could check this online also, but it is better to know from the tour company as they have first-hand experience. It will help you to decide whether the climate suits you and also help in packing appropriately. You don't want your holiday plans washed away by downpours.
How much money should I carry with me?
The tour may be all-inclusive, but you will still need some money to tide over your other needs – shopping, personal expenses, extra alcohol, tips, etc. The tour agent is the best person to guide you regarding the currency needed to cover all your needs (besides shopping). Do you need to carry a travel card or it is better to withdraw money from the ATM at the destination? If you are looking for some optional excursions, the agency will give you an idea of the prevailing rates so that you can plan accordingly. The tour company can also provide you with subsided rates for the additional rendezvous that you might be interested in.
What support is provided in case there is a problem?
Traveling in a foreign land comes with some risks. You might miss a flight, lose your passport, break some laws, or fall sick. Having a travel agent guide you through any hiccups is the best part of being on a tour. But it is better to know what type of assistance they provide in case of any issues.
How do I pay?
When all the doubts have been cleared, it is time to check the various payment options – card, cash, cheque, bank transfer, PayPal, etc. Am I allowed to pay in installments or do you need a full deposit at the time of booking? Do I need to pay any taxes? All those questions need to be asked before signing on the dotted line.
Too many questions? Maybe. But they are all vital to ensure that you have a safe, enjoyable, and hassle-free vacation without paying anything extra.
Subscribe to our newsletter