Are you like me and want to bring home some souvenirs from your travels? Souvenirs, along with pictures, are one of the best ways to keep your travel memories fresh forever. It is one keepsake that will remind you of your previous adventures.
If you are tired of buying the cliché souvenirs like fridge magnets, keychains, mugs, and postcards; you are not alone. What's the point of buying a cheap, mass-produced keepsake that would later lie in a forgotten corner of the house or jostle for space on your overburdened fridge door? No rule, written or unwritten, says that you have to keep collecting only one type of memorabilia. Don't keep buying the same type of souvenirs every time to make a 'collection'. Diversify and try to buy different types of mementos. Do your research before embarking on the trip and zero down on pieces that capture the spirit of the location you are visiting. Be prepared to pay a bit extra and bring something unique, authentic, handmade, and useful. Something that makes you nostalgic and happy every time you look at it. Before buying a souvenir, ask yourself a few questions.
Is it made locally?
Will I be using it later?
Does it resonate with my taste and personality?
Will it fit in my suitcase?
Is it too fragile or heavy to carry?
Is it allowed in my country? Are there any tax implications?
Don't buy at the first shop you come across unless you absolutely love it. You will most probably find something better and cheaper somewhere else. Instead, of wandering around the crowded tourist shops, go to the local craft market/flea markets and look for the hidden treasures and local handicrafts there. Try to bargain, as the prices generally tend to double or treble for tourists.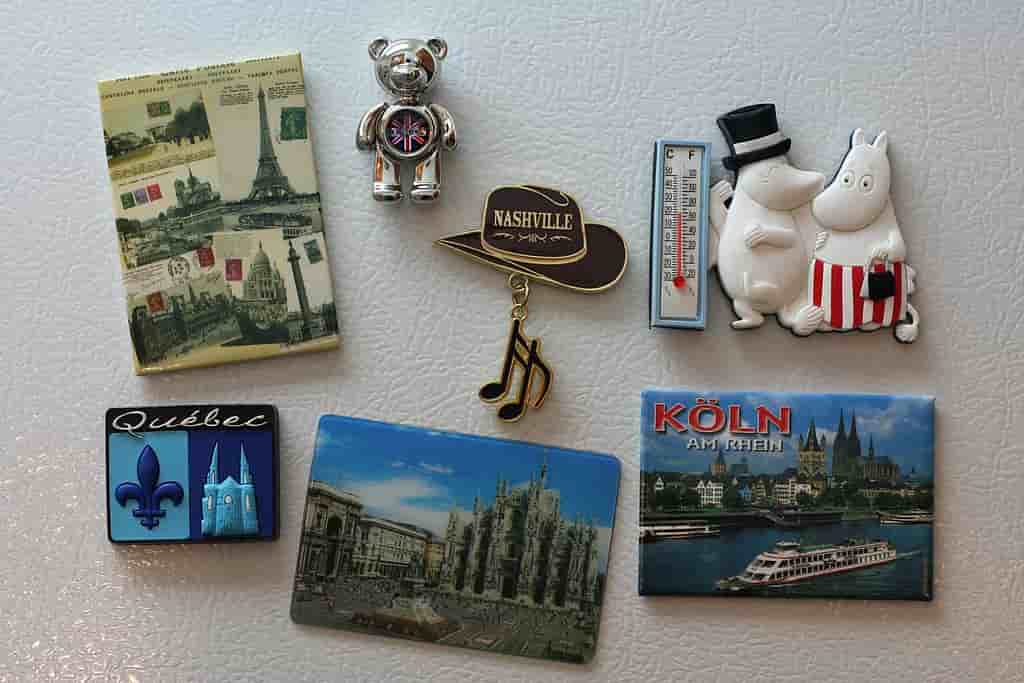 Travel Souvenirs Ideas for Your Next Trip
1). Cliché Souvenirs
Let's be honest and admit that all of us have a few of them. Magnets, keychains, t-shirts, postcards, mugs, and shot glasses – are some of the most bought souvenirs wherever you go. They are cheap, lightweight, easily available, and can be conveniently stored/forgotten after reaching home. Buying such souvenirs may be passé and boring, but if you are short of time, space, and money, it makes sense to buy them. Rather than go empty-handed, it is better to carry some mementos that would remind you of the amazing trip you had.
2). Art 
This is my personal favorite. It is generally an expensive option, but what can reflect a country's culture and heritage better, than a piece of art? It can be watercolors, wooden carvings, pottery pieces, oil paintings, porcelain plates, figurines, wall hangings, antique items, art prints, masks, lamps, cane art, sculptures, vases, or any other piece of native art & handicraft. You can find them in local markets, art shops, flea markets, and craft fairs. Bring them with you and spread the memories in all parts of your home. They are not only a beautiful reminder of your past travels but also give a unique touch to your home décor.
The art pieces can be bulky and fragile, so keep them in mind before splurging. Venetian Mask from Venice, Cuckoo Clocks from Germany, Berlin wall fragments from Berlin, Madhubani from India, Delftware from the Netherlands, Nesting Dolls from Russia, and hand paintings from Italy are a few of the pieces that should definitely be on your wish list.
3).  Licence Plates
License plates can make interesting travel souvenirs and people collect license plates from various locations they visit. Many souvenir shops sell license plates designed specifically for travelers. These plates are usually replicas or novelty items not valid for vehicle registration. They have unusual patterns or symbols that represent the location. Antique shops and flea markets sometimes have old license plates available for purchase. Another option is to try to swap license plates with locals. This can be a fun way to meet locals and obtain authentic license plates. Once you've collected license plates from various locations, you can create one-of-a-kind displays to showcase your collection. Some people frame their license plates or attach them to a display board. Others use them to make collages or craft projects such as signs or wall art. 
4).  Books
If you are into reading, buying a book is also a good option. Don't pick something that is readily available online or in your own country. Choose a book that gives a glimpse into the country's history and culture. Or maybe a piece of fiction by a local writer or just a cookbook teaching authentic recipes. They can be treasured for a lifetime. Books can be heavy, so that should be kept in mind. Bookmarks also make a good souvenir.
5). Jewelry
Collect earrings, bracelets, necklaces, pendants, charms, rings, lapel pins, anklets, or anything else that you like to wear. It should be locally made and showcase the craft and skill of the visited country. Masai necklace from Masai Mara, precious gems from Sri Lanka, jewelry from India, painted glass earrings from Italy, woven bracelets from Mexico, pearls from Mallorca, and Larimar stones from the Dominican Republic are a few of the best examples of jewelry from around the world.  These trinkets are small, light, affordable, and usable. A jewelry box is also a good idea.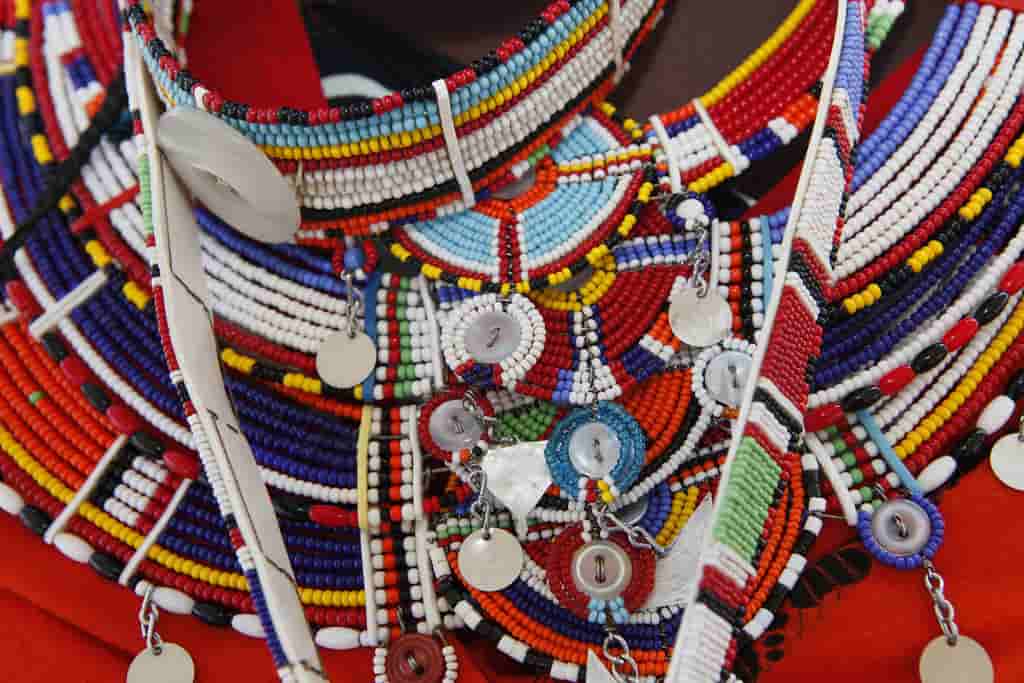 6). Apparel
Another souvenir that is usable and lightweight is apparel. Instead of buying things like socks, hats, and t-shirts, go for something different – scarves, sarongs, cardigans, hoodies, jackets, etc. Buy a traditional dress that will make you stand out whenever you wear it. Sarees/Pashminas from India, suits from Pakistan, kimonos from Japan, cotton from Cambodia, ponchos from South America, leather coats from Italy, cashmere from the UK, wool sweater from Iceland, lace products from Croatia – there are endless options and possibilities. Look around and find a piece of clothing that has roots in the country where you find it.
7). Beauty Products
This souvenir idea is slowly gaining popularity as people are now becoming conscious of their health and beauty regime. Many countries are known for their beauty and skin products. If you are visiting them, pick up a jar or two – for yourselves and your close ones. Not sure what to buy? Mud masks from the Dead Sea/Morocco, Snail drops from Korea, Attar from India, and lava scrub from Blue Lagoon are immensely sought-after.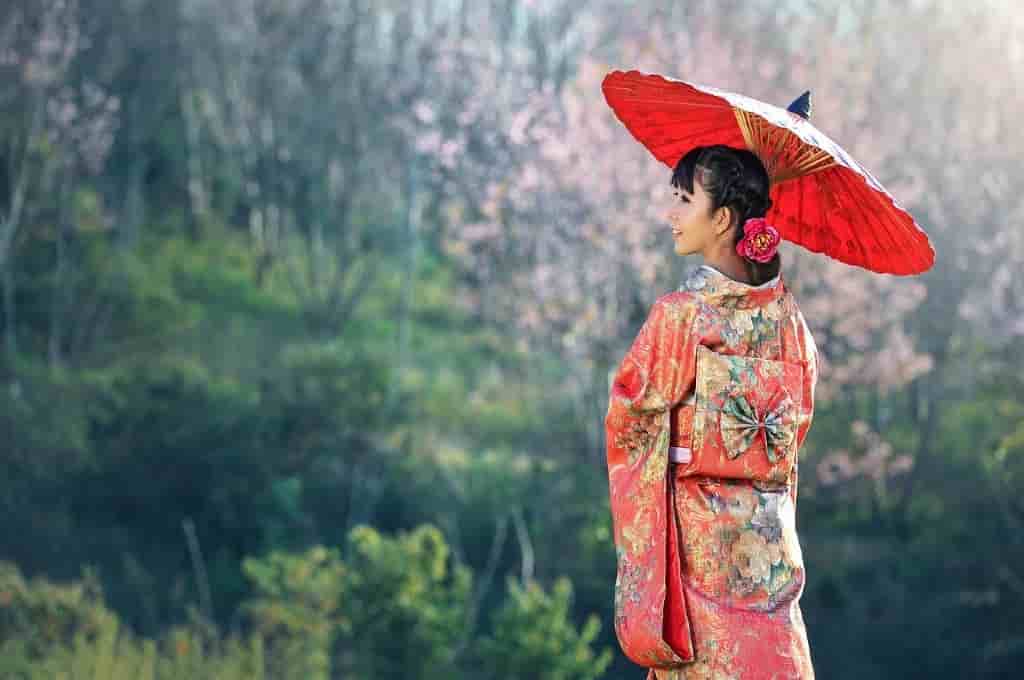 8). Food Items
If you want to absorb the true heritage and culture of a country, you should try the local cuisine. And if you enjoyed savoring the local delicacies, why not carry some ingredients and spices back with you to add some new flavors to your food? Everyone loves Swiss chocolates, Indian spices, Turkish baklava, Italian seasonings, French macrons, Canadian Maple Syrup, Mexican coffee, Ceylon tea, & Scottish Whiskey. So, bring them as souvenirs – for yourself and others. The food items may not long last, but they will prolong your travel experience by a few weeks or months. You can surprise your friend and family by rustling up an authentic dish that you learned during your trip. Make sure that the food items you are bringing are permitted by law or they might be confiscated at customs.
9). Kitchen Accessories
Along with food items, you can also get some accessories for your kitchen. Coasters, placemats, tea towels, knives, scissors, spice grinders, gadgets, pots, oil dispensers, spoon rest, wine glasses, cutlery, bottles, wine corks, crockery, chopping boards, bottle openers, oven mitts, and even kitchen tiles make good mementos. Kitchen accessories in every country have something different and unique to offer in terms of design, material, concept, looks, etc. Give a global touch to your kitchen with these souvenirs.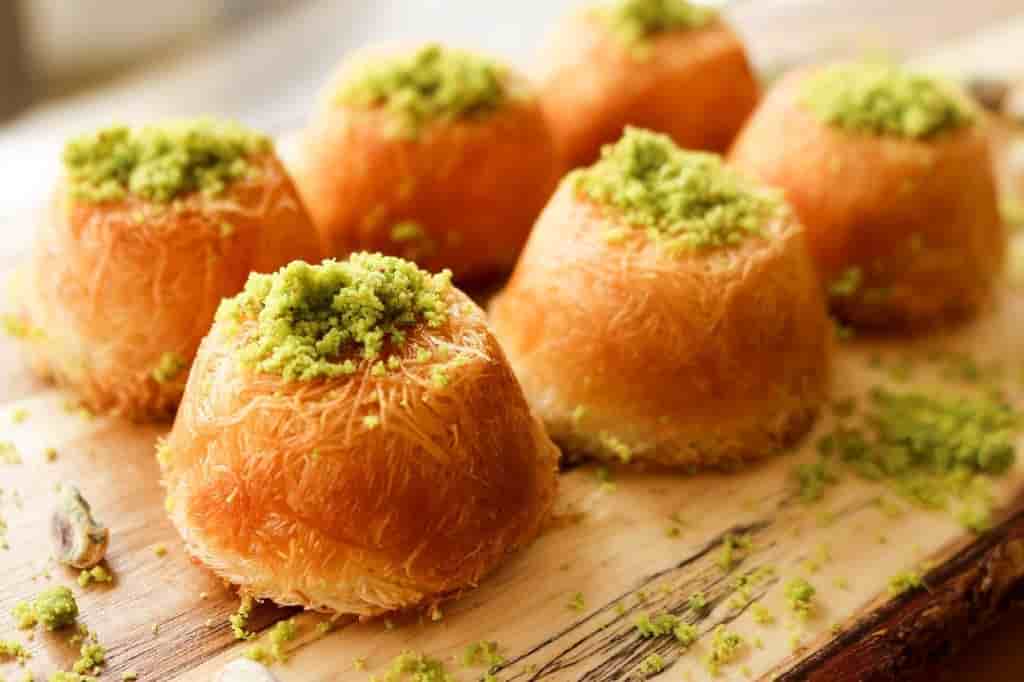 10). Other Knick-Knacks
Besides the above-mentioned ideas, there are so many small things that you can pick that will make you fondly reminisce about your trip. Here are a few examples
Christmas ornaments
Flags
Rugs
Candles
Religious items
Handbags, backpacks, and shoes
Sea Shells
Reusable Shopping Bags/Tote bags/baskets
Playing Cards
Luggage Tags
Beach Towels
Wind Chimes
Drawer Knobs
Cushion Covers
Patches
Pressed Pennies
I am sure you must have collected something special that has not been mentioned in the list above. Would love to hear about it. Please use the comment section to tell me about it.
Subscribe to Our Newsletter