How to make Travel Videos for Youtube?
How to make Travel Videos for Youtube?
Did you know that more than 82% of today's internet traffic comes from videos?
Videos are highly engaging content with billions of views found on social media platforms. Videos make up the majority of visual content on the internet. And if you check on YouTube, more than 500 hours of videos are uploaded every minute on a daily basis. Not to mention other social channels like TikTok and Instagram that host thousands of short videos from all around the world. 
This further suggests that videos are a powerful social media tool to grab the audience's attention. Speaking of social media videos, there are many types of content you can learn from every day. Videos make the best informational sources, whether they are educational, entertaining, or used in professional nature like training videos. However, one of the most popular social media videos at present is travel videos.
How do Travel Videos Take Over the Internet?
Traveling is a fun activity used to refresh the mind and the soul. It takes you to different places and opens up your eyes to new experiences. As traveling has never been easier in the past few years, many take the tour and document their experiences with videos. After all, taking videos is quite easy if you don't mind the aesthetic and professional aspects of it. You can just record anything at your convenience.
Now that posting videos on social media has become mainstream in today's age, travel videos have become one of the most popular content on many platforms. Content like travel vlogging is an effective way to share the fun and excitement of a trip with your followers. Hence, many like consuming travel videos and creating ones themselves. Merely because travel videos can be a simple recording of you enjoying the moment on vacation, this form of content is easy to digest. That's why travel vlogging has a secured audience on the internet.
Source: Unsplash
How to Make Travel Videos for YouTube?
Making travel videos is easy as long as you know what you're going to record and deliver in your content. It doesn't matter if you want to record your trip for entertainment purposes or for educational purposes like travel documentaries. Here are a few simple steps to making travel videos:
1.  Get inspiration from watching tons of videos
If you're a complete beginner, creating your very first travel video can be a burden. You don't want to miss the opportunity of visiting new countries and making a video out of it when you know nothing about producing one. Make sure to do some research before recording your experiences. Watch many travel videos on YouTube to get an idea of how people are making their videos and what works best for them. Don't copy and paste the technique entirely. People will notice the difference if you take inspiration or just copy everything into your account. Copying someone else works won't help you with personal branding in the future, and this can hurt your credibility as a content creator.
2.  Define your story
Traveling is all about having fun and exploring new places. But if you want to create a good video, you need to have a story that will hold your audience's attention. Think of the most interesting moments of your trip and write them down on paper. Keep in mind that there are no limits when it comes to creating a story. It can be anything from the food you've tried, the culture you've learned, or even the people you met while traveling. The possibilities are endless! That's why you should know what messages you want to convey by creating a travel video. Viewers will entirely choose content that gives them not only a visually pleasing video but also insightful messages.
3.  Talk more about the place, not yourself
The best way to make a travel video is to talk about the place you've visited, not yourself. You don't have to brag about how great your trip was. Instead, you can talk about the place, its history, and its culture. For example, if you're in Rome, you can talk about the history of the Colosseum or the Roman Forum. If you're in Paris, you can talk about the Eiffel Tower and other monuments. Make sure to deliver your message from cultural standpoints. Learn how locals perceive such historical places (or events) and share their views with your audiences.
Source: Unsplash
4.  Include more than just your face
People want to see more than just your face when they watch travel videos on YouTube. Your video shouldn't be just a chat with a friend while sightseeing around. It should be a medium to express yourself by showing what's around you and what's happening in front of your camera. The good idea is to get creative and start shooting everything that catches your eye while traveling: monuments, landscapes, festivals, people having fun on the streets, or even animals roaming around freely.
5.  Don't forget to edit
You might think that editing your travel video is not necessary, but it's an important part of the process. You don't have to be a professional editor and add motion graphics to your content, but it won't hurt if you learn how to use some basic video editing applications like iMovie or Windows Movie Maker, which are free and easy to use. Editing your travel videos will help you understand the importance of timing and transitions. You can take some time to learn how to use these tools before actually applying them to your videos.
6.  Add transition and music elements
One of the most important elements of travel videos is music. Music can help you set the right mood and tone for your video. It's a good idea to pick something that will fit the video and help you tell your story in a more interesting way. Transitions are also essential when it comes to editing. You can use different transitions between scenes, such as fade in and fade out, or dissolve, to give a more professional look to your travel video.
7.   Add closed captions or subtitles
Sometimes adding text to your travel videos is not necessary, but if you want to make it look more professional and appealing, then adding some subtitles or closed captions to your video will help you get there. Just make sure that you don't overdo it. Too much text can be distracting for viewers and take away from the main content of your video.
Different Types of Travel Videos
Before you make travel videos, you may check a few ideas to help you execute your content. Videos come in different forms, and before you realize it, you create the wrong type that doesn't fit your audience. You need to know what kind of video type best matches your travel experience.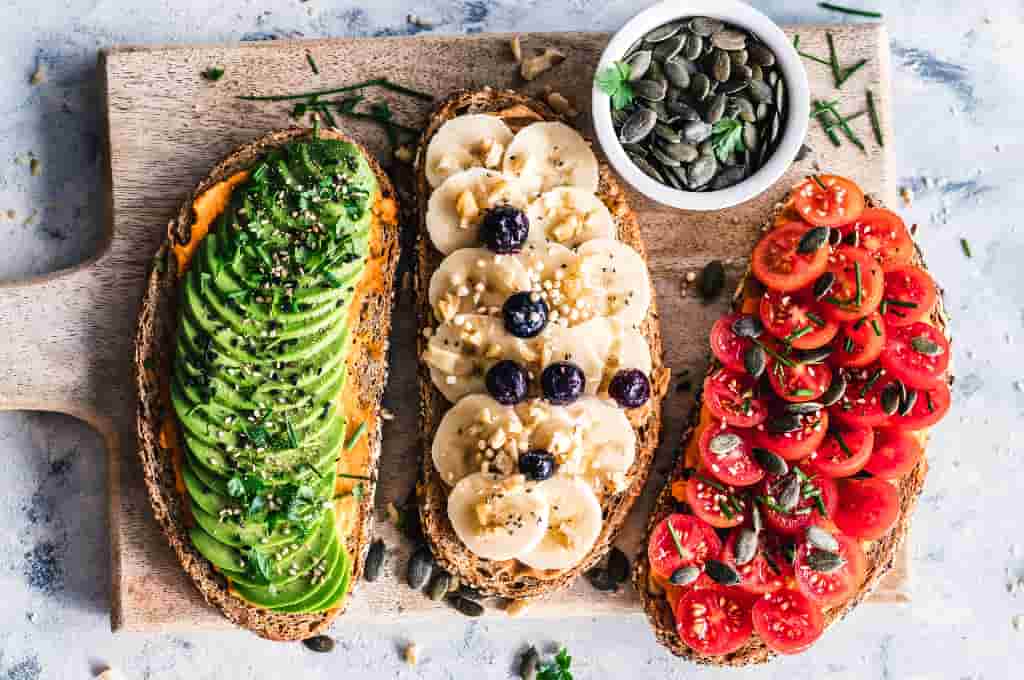 1. Travel vlog
A travel vlog is similar to a regular vlog but with one main difference: it's about your travel experience. It's usually made of short clips that are uploaded on the internet on different social media platforms such as YouTube, Instagram, and Facebook. Vlogging is an exciting way of sharing your experiences with people who can't travel with you. You can show them what it feels like to be there. The best way for you to create an excellent travel vlog is by having high-quality video equipment and good editing skills so that you can take good footage and make it look great even without spending much money.
2. Travel documentary
A travel documentary is a collection of your footage that aims to provide an in-depth look into a specific destination or culture. It's usually presented in full-length film format that showcases what you have captured in the field or during your travels. You may choose to interview people to give you a more insightful look at the destination or culture. You can create your travel documentary by borrowing a camera or purchasing one, then set out on your journey and start filming. You can also hire a professional videographer to film your experience, especially if you're not used to it.
3. Travel guide videos
These are short videos that showcase your trip's highlights. You can create these videos by filming your travel experience and editing them into short travel guides. You can share these videos on social media platforms like YouTube or other video-sharing platforms. If you want to make money out of it, you can sell your videos on a platform like Udemy, where you can also teach others how to do it.
4.  Food review videos
If you love food and would like to try out different dishes during your travels, why not make some money out of it? You can create food review videos about the restaurant you visit or the food that you eat during your travels. These food review videos will show people what they'll get from visiting the place or trying the food so that they'll have an idea whether or not they'd like to try it themselves.
Conclusion
Traveling is not just about the journey and the destination, but also the people you meet on your way. Understanding local cultures will help you have an easier time traveling and make more friends along the way. You'll also be able to share your experience with them in a unique way and have a great time while doing it. Today, travel videos have become one of the most popular ways to document your trips. You can make money out of it, too, if you know how to do it right. Make sure to check out the tips above, and you'll be able to create high-quality travel videos in no time.
Andre Oentoro is the founder of Breadnbeyond, an award-winning explainer video production company. He helps businesses increase conversion rates, close more sales, and get positive ROI from explainer videos (in that order). Email: andre@breadnbeyond.com 
Twitter: @breadnbeyond
LinkedIn: https://www.linkedin.com/in/andreoentoro/
Subscribe to Our Newsletter