India Travel Tips for First-timer Visitors
India Travel Tips for First-time Visitors
Mesmerizing, gigantic, beautiful, chaotic, exasperating, dynamic, and fantastic – India is all this and much much more. Traveling to India is pretty much on everyone's bucket list. There is so much diversity of culture, languages, history, landscape, and cuisines, that it is impossible to experience them all in one life span. This land of spirituality, love, and mystery holds an inexplicable charm for most visitors. While traversing through India, you are going to have one of the most rewarding and remarkable experiences that you are going to cherish all your life. 
However, traveling to India can be quite challenging for first-time visitors. As soon as you land, you may feel disoriented and overwhelmed. After passing some time in the crowded and tumultuous cities, you may need a respite from the sensory overload. However, don't let these minor problems dissuade you from visiting India. If you are vigilant and follow some basic tips, things are quite manageable. Check these India travel tips so that you are better equipped to visit this amazing country. These travel tips will help first-timers to have a stress-free, healthy, and safe Indian holiday. 
1. Don't Try to see all of India in one trip
India is huge, dense, and well-spread out. The list of must-sees is so long, that it is impossible to write them down. If you are trying to cram too much into one trip, you are making a big mistake. Concentrate on a few areas and experiences rather than trying to tick everything off your list. Traveling between cities can take time, especially by road and train. Keep your plans realistic or be prepared to suffer from fatigue and burnout. Remember that India has much more to offer than the Taj Mahal, Goa, Rajasthan, Kashmir, and Delhi. Explore places like Ladakh, Sikkim, Kerala, Arunachal Pradesh, Uttarakhand, Madhya Pradesh, and Kutch which are away from the hustle and bustle of the cities and give you the opportunity to rejuvenate yourself. Having said that, if you have limited time, go for the classic Golden Triangle Route. It may be clichéd, but it is an excellent introduction to India and its culture.  
2. Plan Ahead for your Indian vacation
India packs a lot of amazing experiences and sights within its vast borders. So plan, organize, and make your reservations in advance. It is also a good idea to get all your entry documents in advance of your departure to India. An itinerary that takes one week in Europe may take double the time in India. Trains in India get booked months beforehand, and flight tickets can be costly if bought last minute. Remember the country boasts of a population of 1.35 billion and is always bursting with tourists.
India has diverse and extreme weather conditions. Thankfully, there are some places worth visiting every time of the year. So plan accordingly. The best time to visit India is from October to March.  Avoid May-July as the temperatures are soaring in most parts of the country. However, India can be unpredictable. Religion, weather, politics, and transport system may disrupt your carefully laid-out plans. So if your plans go awry, accept them and go with the flow. November and December are the best months to visit India.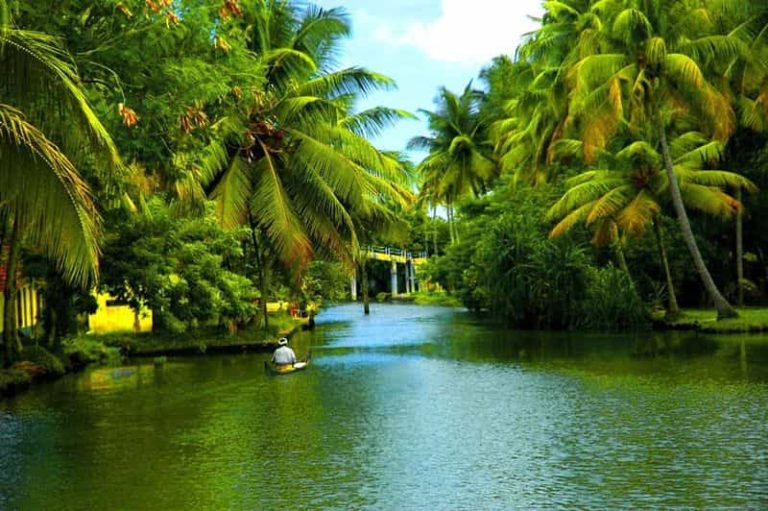 3. Forget personal space in India
Indians are very curious by nature and they don't understand the concept of personal space. They will stare, ask intrusive questions, request pictures, follow you, and even touch you. It can be frightening and frustrating, but you have to remember that it is a different culture. People are raised in big joint families and are used to sharing everything. Most of it is harmless, so take a deep breath and be assertive. If you are female, don't be over-friendly with men as it may give a wrong signal. Don't hesitate to call for help if someone is persistent.
4. Dress Conservatively in India
India is a conservative country and you have to dress accordingly. Showing lots of legs, cleavage, or shoulders will get you unwanted attention, especially in small towns and villages. In metro cities like Delhi and Mumbai, you can take more liberties with your dressing. Always bring a sarong and some loose pajamas that you can use as cover-ups with you. Unless you are on a beach, keep yourself covered and try to blend with the crowd.
5. In India, watch what you eat
Unfortunately, India has a bad reputation for travelers succumbing to 'Delhi Belly' (traveler's diarrhea). So one has to be extra cautious about what one eats. Indian food is lip-smackingly delicious and has amazing diversity but it is spicy and can be unhygienic. So choose your food wisely and never overeat. Avoid salads, fresh juices, cut fruits, ice cubes, and milk products at all costs. Eat sparingly, avoid very spicy food, drink bottled water (check the seal), and focus on hygiene and quality. 
Street food in India is yum. If you can't resist the spicy Pav Bhaji, succulent jalebis, mouth-watering Chola-Bhature, or crispy dosa – visit busy and clean stalls, eat only freshly cooked dishes and avoid food like panipuri, meat, and fresh juices. In fact, it is a good option to turn vegetarian – the choices are mind-blowing and it is much safer. Travel with medicines for common ailments like diarrhea, fever, and vomiting. Don't forget to get the necessary shots before you leave your country.
6. Know the Transportation 
India has very efficient intercity and interstate transportation. You can choose to travel via flights, trains, buses, and taxis. Indian Railways has one of the largest networks in the world and they will take you almost everywhere. They are easy to book (once you get the knack), easy to cancel, and comfortable in higher classes. Use the opportunity to connect with the local people and understand their culture and traditions. If you are going to use trains for long distances, do not opt for the cheapest fares as the coaches would be really crowded and very basic. Looking for something roomier, cleaner, and better? Opt for air-conditioned coaches even in winters. Be vigilant and carry locks and chains to secure your luggage as thefts on trains are quite common. Don't expect trains and buses to depart or arrive on time. All tickets can be booked online through websites like MakeMyTrip and Cleartrip.
If you are traveling short distances, buses are a good option. However, check the buses as they can be really uncomfortable and chaotic. Book airconditioned buses so that you are assured of a decent crowd and decent amenities. Taxis are also reasonable in India but you can be taken for a ride if you are not aware of the rates. So, do your homework before booking a taxi.
For traveling within the city, you can use Metro(in a few big cities), buses, taxis, auto-rickshaws, and mini-vans. Keep a lookout for pickpockets in a crowded metro/bus. Using Uber or the local Ola is a good option as you don't have to endlessly explain your destination and haggle for prices. Uber can also be used for inter-city trips, especially for short distances. They are not that expensive and much more convenient, especially if you have more than one person in your group.
7. Beware of Fraudsters and Touts
India is known for its scams and frauds. One has to be extra vigilant while traveling in India. Everyone will try to extract money from you, including taxi drivers, shopkeepers, beggars, currency changers, porters, street vendors, and guides—even young children. Vendors and guides have become a pro at ripping tourists and expect the prices to be tripled at least. Compare prices and bargain hard if you are buying from street shops that have no written prices. Beware of fake products, fake tickets, small thefts, and pickpockets. 
Don't give anything to beggars, or you will be hounded by more. Make your bookings from trusted or government-approved sites. Avoid deals that look too good to be true. India is a very affordable destination and most of the things are really cheap. As a tourist, you will always pay a little more. Accept it and try to minimize the damage. Remember those street sellers really need the money. Take recommendations from frequent travelers & locals so that you experience the place in the best possible way and don't end up in tourist traps. 
If you are visiting India in the summer months, pack lots of cotton and linens as it can be scorching hot during that time. The hot and humid conditions may tempt you to bring flimsy and skimpy clothing, but remember India is an orthodox country. It is best to be conservative in your dressing in smaller cities and towns. Winter conditions vary in every region, so check the weather conditions before packing your woolens. Keep suntan lotion, umbrellas, face masks, sanitizer, insect repellent, hat, scarves, wet wipes, adapter, and medicine kit handy. Don't overpack as you won't be able to resist shopping in India. 
9. Follow Social Etiquette in India
Indian culture is very different and you are bound to get a culture shock when you reach India. The Western culture and logic will not apply here, so forget them while you are in India. There are so many languages, caste, and festivals that you will soon lose track. Indians value their traditions, therefore it is best to respect some of their customs when visiting the nation.
Avoid public display of affection as Indians are not used to it. In a few places, kissing in public is an offense. Pay attention to gender-specific areas. There is a designated section for women in trains, metros, queues, and places of worship, and this rule must be rigorously adhered to. Respect the elders/Indian Gods, use your right hand for eating, remove your shoes before entering the temple and cover your legs and shoulders before entering the temple. Many vegetarians are not comfortable eating in places where there are non-vegetarian dishes around. Confused about local customs? Follow the locals and you will survive. Indian have their share of culture shocks when they travel 
10. Carry Cash
Credit cards and Debit cards are used widely in major cities and it is easy to withdraw money from ATMs. You still need to keep cash in hand to pay the street vendors, small hotels, porters, rickshaws, etc. Cards and ATMs may not work in small towns and villages, so always keep a reasonable amount of cash with you. Guard your money against pick-pocketers in crowded places. Keep small cash handy for everyday purchases. Avoid exchanging currency at airports as they give the worst exchange rates. India is one of the best places to travel on a budget
11. India's traffic Is Insane
Indian cities are noisy and chaotic. There is mind-boggling traffic – cars, motorbikes, cows, buses, trucks, carts vendors, cyclists, and throngs of people all jostle with each other to get space on the narrow streets. Horns are screeching, traffic rules are ignored and there is chaos everywhere. Sidewalks are full of street vendors, potholes, and building materials. It is a daunting task to cross the roads as traffic never stops and pedestrians are given no priority. Follow the locals if you want to cross busy roads – they are pros at the art of navigating congested roads. Driving in India can be tricky, so it is better to use taxis. They are quite affordable if you are not on a shoe-sting budget.
12.  Take a local sim
Don't forget to buy a local sim with an internet plan. You may need to call someone in an emergency. Passport or ID proof is mandatory to buy a sim in India. Data becomes a necessity for Google Maps, Google Translate, Uber/Ola, restaurant reviews, travel tips, and other Apps. Data plans by Airtel, Vodafone, and Jio are very cheap in India. It may take a few hours before the sim gets activated.
13.  In India, choose accommodation wisely
Every city in India has a plethora of choices for lodgings. You have hostels, guesthouses, home-stays, Dharamshala, Airbnbs, hotels, and resorts. The prices start from $4-5 dollars a night for hostels to $500 dollars for swanky resorts. The facilities in cheap accommodations would be really spartan, so choose judiciously. It is better to go with mid-budget hotels in India. They provide good value for your money and are very comfortable in all aspects.
14.  Learn the native Language 
In India, languages are as diverse as their culture. Every state has its own language and many dialects. There is nothing to worry about as all signboards, road names, and crucial information are written in English. Most people speak and understand English (fluent or broken). However, in small villages or towns, people may not know English. So it would not hurt to pick up a few basic words in Hindi or the local language. It would help you to communicate and negotiate with locals and earn some brownie points in the process.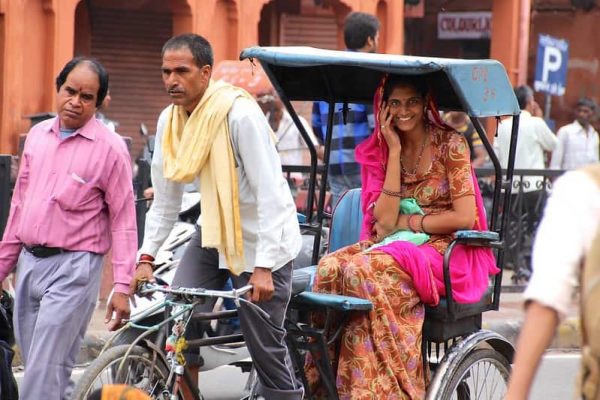 15. Be prepared for dirt and pollution 
India has a population of nearly 1.40 billion and the county's infrastructure is not enough to deal with the population. The big cities are highly polluted and sometimes it gets difficult to breathe. You will see piles of garbage and trash on roads, railway stations, cinema halls, toilets, stairs, and wherever you go. This should not put you off. but prepare you for inconveniences you are going to face during your trip. The good news is things are slowly improving because of the stress on the environment, cleanliness, and health.
16. Learn to use the Indian Toilets
In India, people use water and their hands to clean their bottoms. Most homes and public places rely on water and won't have toilet paper. There is a tap or spray installed near the toilet seat with no provision of toilet paper. Carry your own toilet roll at all times if you are not comfortable with the traditional Indian way. Even today, it is common to find squat toilets in India, so check before you enter the washroom. Public Toilets in India leave a lot to be desired in terms of cleanliness, infrastructure, and hygiene. Better to be well prepared with your own toilet roll, soap, seat cover, and hand sanitizer. Try to use washrooms in restaurants, malls, and hotels as they will be much cleaner.
17.  Stay Safe while traveling in India
India is an amazing destination, but it is very different from other destinations in the world. You will fall in love with its incredible beauty, amazing history, delicious cuisine, and diverse culture, but it can also exhaust and overwhelm you. It is an experience like no other and you should not miss it because you are afraid to deal with its complexities and contrasts. Be cautious, stay calm, and take precautions. Don't travel at odd hours, avoid secluded areas, carry photocopies of important documents, wear a mask in big polluted cities, and don't trust people blindly. Traveling in a group is another safe way to travel in India. Indian police can be called by dialing 100 and ambulance by 102. If the din and chaos of the big cities become too much to handle, escape to the spectacular mountains or rural areas to have a breather. 
It is said that while traveling to India "expect the unexpected". And to be honest, that is largely true. No amount of tips can prepare you for India as it is unlike any place on this Earth. However, these tips will definitely help you to face the challenges and chaos in a much better way. 
While visiting Delhi, don't miss the iconic Chandni Chowk.
PC – Flickr.com
Subscribe to our newsletter