India Travel Tips for First-timer Visitors
India Travel Tips for First-time Visitors
Mesmerizing, gigantic, beautiful, chaotic, exasperating, dynamic, and fantastic – India is all this and much much more. Traveling to India is pretty much on everyone's bucket list. There is so much diversity of culture, languages, history, landscape, and cuisines, that it is impossible to experience them all in one lifespan. This land of spirituality, love, and mystery holds an inexplicable charm for most visitors. While traversing through India, you are going to have one of the most rewarding and remarkable experiences that you are going to cherish all your life. 
Traveling to India, however, can be difficult for first-time visitors. You may feel disoriented and overwhelmed as soon as you touch down. After spending time in crowded and tumultuous cities, you might need a pause from the sensory overload. However, do not let these minor issues deter you from visiting India. Things are manageable if you are vigilant and follow some basic guidelines. Check out these India travel tips to better prepare for your trip to this incredible country. These travel tips will enable first-time visitors in having a stress-free, healthy, and safe Indian vacation.
1. Don't Try to see all of India in one trip
India is vast, dense, and widely dispersed. The must-see list is so long that it is impossible to write it down. You're making a big mistake if you try to bundle too much into one trip. Concentrate on a few areas and experiences rather than trying to cross everything off your list. Traveling between cities can be time-consuming, especially by car or train. Maintain a realistic plan or you will suffer from fatigue and burnout. Remember that India has much more to offer than the Taj Mahal, Goa, Rajasthan, Kashmir, and Delhi. Explore places like Ladakh, Sikkim, Kerala, Arunachal Pradesh, Uttarakhand, Madhya Pradesh, and Kutch that are away from the hustle and bustle of the cities and allow you to rejuvenate yourself. However, if you are short on time, just take the classic Golden Triangle Route. It's cliched, but it's a great introduction to India and its culture.
2. Plan Ahead for your Indian vacation
India packs a lot of amazing experiences and sights within its vast borders. So plan, organize, and make your reservations in advance. It is also a good idea to get all your entry documents in advance of your departure to India. An itinerary that takes one week in Europe may take twice as long in India. Train tickets in India are booked months in advance, and last-minute flight tickets can be expensive. Remember that the country has a population of 1.35 billion people and is always bustling with tourists.
The weather in India is diverse and extreme. Fortunately, there are some places that are worth visiting every time of year. So make your plans accordingly. The best time to visit India is from October to March. The weather is mild and beautiful throughout the country, and you don't have to limit yourself to any particular region. In December and January, North and West India can be chilly. However, most regions experience perfect weather in November and February. Almost all of India will be experiencing a massive heatwave or heavy monsoons if you visit between April and August. Your only option is to travel to the hilly regions of North India.  
However, things in India are very unpredictable and your plans may not work. Religion, weather, politics, and transportation systems may all derail your well-laid itinerary. Accept and go with the flow if your plans go awry.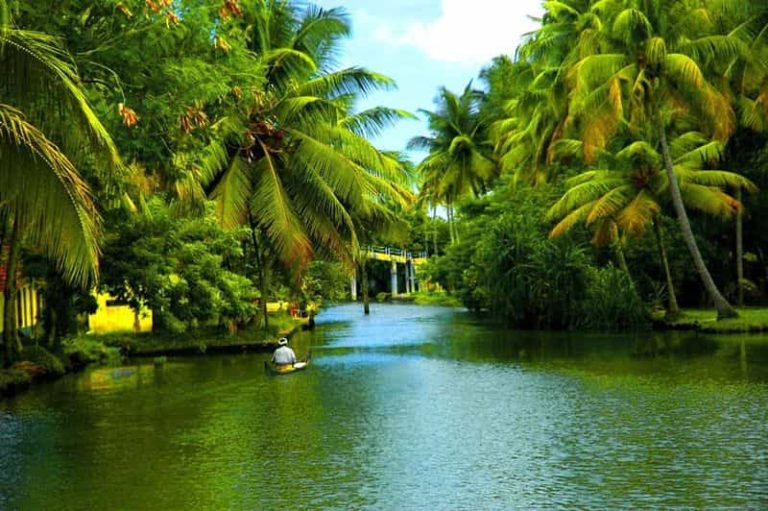 3. Forget personal space in India
Indians are naturally inquisitive, and they don't understand the concept of personal space. They will stare, question you, take pictures, follow you, and even touch you. It can be frightening and frustrating, but keep in mind that you are in a different culture. People are accustomed to sharing everything because they were raised in large joint families. Most of it is harmless, so take a deep breath and be assertive. If you're a woman, don't be overly friendly with men because it could send the wrong message. If someone is persistent, don't be afraid to call for assistance.
4. Dress Conservatively in India
India is a conservative country, so dress accordingly. Showing off your legs, cleavage, or shoulders will attract unwanted attention, particularly in small towns and villages. In metro cities like Delhi and Mumbai, you can take more liberties with your dress. Always have a sarong and some loose pajamas on hand to use as cover-ups. Unless you're on the beach, keep yourself covered and try to blend in.
5. In India, watch what you eat
Sadly, India has a bad reputation for causing 'Delhi Belly,' or traveler's diarrhea, to visitors. Therefore, one must be particularly careful about what one eats and drinks. Indian food is mouthwateringly delicious and diverse, but it is spicy and can be unhygienic. So choose your food wisely and never overeat. Salads, fresh juices, cut fruits, ice cubes, and milk products should be avoided at all costs. Consume sparingly, resist extremely spicy foods, drink bottled water (check the seal), and prioritize hygiene and quality.
Street food in India is yum. If you can't resist the spicy Pav Bhaji, succulent jalebis, mouth-watering Chola-Bhature, or crispy dosa – go to busy and clean stalls, eat only freshly cooked dishes, and avoid food like panipuri, meat, and fresh juices. In fact, becoming vegetarian is a good option because the offerings are mind-boggling and it is much safer. Bring medications for common ailments such as diarrhea, fever, and vomiting. Don't forget to get the necessary vaccinations before leaving your country. 
6. Know the Transportation 
Intercity and interstate transportation in India is extremely efficient. You have the option of traveling by plane, train, bus, or taxi.  Buses are a good option for short-distance travel. Check the buses, though, as they can be very uncomfortable and chaotic. Book air-conditioned buses to ensure a decent crowd and adequate amenities. Taxis in India are also reasonably priced, but you may be taken for a ride if you are unaware of the rates. So, before you book a taxi, do your research.
Indian Railways has one of the world's largest networks and will take you almost anywhere. They are simple to book (once you get the hang of it), easy to cancel, and comfortable in higher classes. Make the most of the opportunity to interact with the locals and learn about their culture and traditions. If you plan to travel long distances by train, avoid the cheapest fares because the coaches will be overcrowded and subpar. Are you looking for something roomier, cleaner, and better? Even in the dead of winter, opt for air-conditioned coaches. Be cautious and bring locks and chains to secure your luggage, as thefts on trains are common. Don't expect trains and buses to depart or arrive on time. All tickets can be purchased online at websites such as MakeMyTrip and Cleartrip.
Within the city, you can take the Metro (in a few major cities), buses, taxis, auto-rickshaws, and mini-vans. In a crowded metro/bus, keep an eye out for pickpockets. Using Uber or the local Ola is a good option because you don't have to explain your destination and haggle for prices all the time. Uber can also be used for inter-city travel, particularly short distances. They are less expensive and far more convenient, especially if your group includes more than one person.
7. Beware of Fraudsters and Touts
Scams and fraud are common in India. When traveling in India, one must exercise extreme caution. Everyone, including taxi drivers, shop owners, beggars, currency exchangers, porters, street vendors, tour guides, and even young children, will try to con you out of money. Vendors and guides have mastered the art of duping tourists, so expect the quoted prices to be tripled at the very least. If you're buying from a street vendor with no documented rates, make comparisons and bargain hard. Be wary of counterfeit goods, fake tickets, minor thefts, and pickpockets.
Don't give anything to beggars, or you will be hounded by more. Make your reservations through reputable or government-approved websites. Avoid deals that appear to be too good to be true. India is a very affordable destination, with most things being extremely cheap. You will always pay a little more as a tourist. Accept it and try to minimize the damage. Remember that those street vendors are desperate for money. Take advice from frequent travelers and locals to ensure you have the best possible experience and avert tourist traps.
If you're visiting India in the summer, bring plenty of cotton and linens because it can get quite warm. The hot and humid weather may tempt you to bring flimsy and skimpy clothing, but keep in mind that India is a conservative country. In smaller cities and towns, it is best to dress modestly. Winter weather varies by region, so check the forecast before packing your woolen. Sunscreen, hat umbrellas, face masks, sanitizer, insect repellent, scarves, wet wipes, adapters, and medicine kits should all be kept handy. Don't overpack as you won't be able to resist shopping in India. 
9. Follow Social Etiquette in India
Indian culture is very different, and you will undoubtedly experience culture shock when you visit India. Western culture and logic will not apply in India, so leave them at home. You will quickly lose track of so many languages, castes, and festivals. Because Indians value their traditions, it is best to respect some of their customs when visiting the country. They are very particular about their religious beliefs. Many vegetarians are uncomfortable eating at the same table where non-vegetarian food is served. Ordering beef in a restaurant would certainly raise some eyebrows as cows are considered sacred in India.
Avoid public displays of affection because Indians are not used to them. Kissing in public is illegal in a few places. Pay attention to gender-specific areas. Women have their own section in trains, metros, lines, and places of worship, and this rule must be strictly followed. Respect the elders/Indian Gods, eat with your right hand, remove your shoes before entering the temple, and cover your legs and shoulders.. Are you perplexed by local customs? Just follow the locals and you will be fine. Here are a few things you should not do in India. 
10. Carry Cash
Credit and debit cards are widely accepted in major cities, and ATM withdrawals are simple. You'll still need cash to pay street vendors, small hotels, porters, rickshaw drivers, and so on. Cards and ATMs may not work in small towns and villages, so always carry some cash with you. In crowded places, keep your money safe from pickpockets. Carry small amounts of cash on hand for everyday purchases. Avoid exchanging currency at airports because the exchange rates are the worst. India is one of the best places to travel on a budget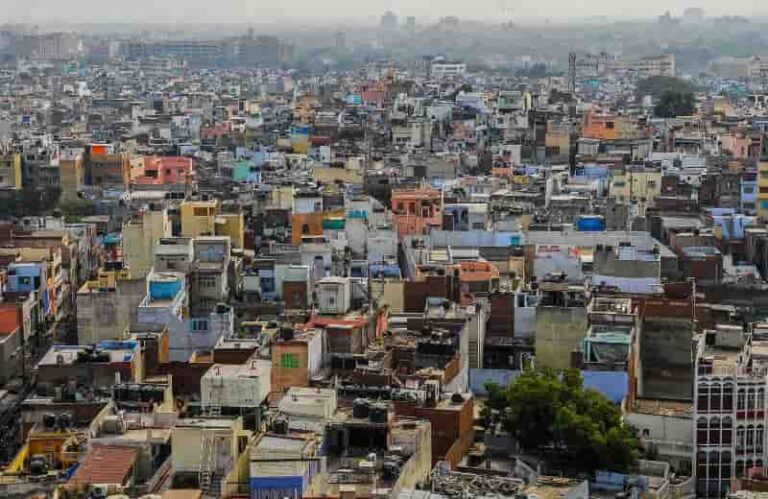 11. India's traffic Is Insane
Cities in India are loud and chaotic. There is insane traffic – cars, motorcycles, cows, buses, trucks, cart vendors, cyclists, and throngs of people all jostle for space on the narrow streets. Horns are blaring, traffic rules are being flouted, and there is chaos everywhere. Sidewalks are clogged with street vendors, potholes, and building materials. Crossing the street is a daunting task because the traffic never stops and pedestrians are given no priority. If you want to cross a busy road, follow the locals; they are pros at navigating congested areas. Since driving can be challenging in India, taking a taxi is preferable. If you don't have a tight budget, they are quite affordable.
12.  Take a local sim
Don't forget to purchase a local sim card along with an internet plan. In an emergency, you may need to contact someone. In India, a passport or ID proof is required to purchase a SIM card. Google Maps, Google Translate, Uber/Ola, restaurant reviews, travel tips, and other Apps rely on data. Airtel, Vodafone, and Jio data plans are incredibly cheap in India. It may take several hours for the sim to be activated.
13.  In India, choose accommodation wisely
Every city in India has a plethora of lodging options. Hostels, guesthouses, homestays, Dharamshala, Airbnbs, hotels, and resorts are all available. Prices range from $4-5 dollars per night for hostels to $500 dollars for extravagant resorts. The facilities in low-cost accommodations would be extremely bare, so choose wisely. In India, mid-range hotels are preferable. They offer excellent value for money and are surprisingly comfortable in every way.
14.  Learn the native Language 
Languages in India are as diverse as their culture. Every state has its own language as well as numerous dialects. There is no need to be concerned because all signboards, road names, and important information are written in English. The majority of people speak and understand English (fluent or broken). People in small villages or towns, on the other hand, may not speak English. So learning a few basic words in Hindi or the local language would be beneficial. It will assist you in communicating and negotiating with locals, earning you some brownie points in the process.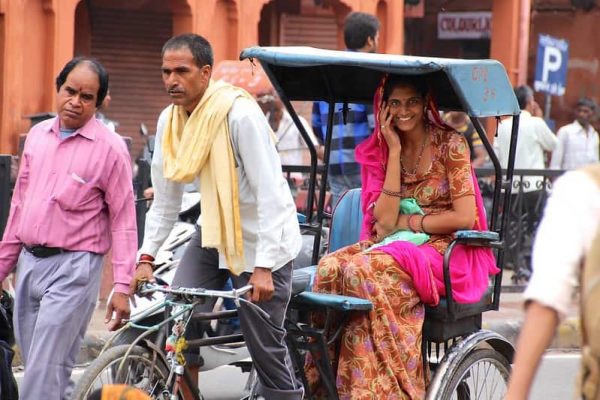 15. Be prepared for dirt and pollution 
The infrastructure of India cannot support the country's population of almost 1.40 billion people. Large cities are highly polluted, making it difficult to breathe at times. You will see garbage and trash piles on roads, railway stations, cinema halls, toilets, stairs, and everywhere else. This should not deter you, but rather prepare you for the inconveniences you will encounter during your trip. The good news is that things are gradually improving as a result of the increased emphasis on the environment, cleanliness, and health.
16. Learn to use the Indian Toilets
In India, people clean their bottoms with water and their hands. Most homes and public places rely on water and will not have toilet paper. There is a tap or spray installed near the toilet seat, but no toilet paper is provided. If you are not comfortable with the traditional Indian method, carry your own toilet paper with you at all times. Even today, squat toilets are common in India, so double-check before entering. In terms of cleanliness, infrastructure, and hygiene, public toilets in India leave a lot to be desired. It's best to come prepared with your own toilet paper, soap, seat cover, and hand sanitizer. Use restrooms in restaurants, shopping malls, and hotels as they will be much cleaner.
17.  Stay Safe while traveling in India
India is an amazing travel destination, but it is unlike any other in the world. You will fall in love with its incredible beauty, amazing history, delicious cuisine, and diverse culture, but it will also exhaust and overwhelm you. It is an unforgettable experience that you should not miss because you are afraid of dealing with its complexities and contrasts.
Be cautious, maintain your cool, and take precautions. Avoid traveling at odd hours, stay out of isolated areas, carry copies of critical documents, wear a mask in heavily polluted cities, and don't trust blindly. Traveling in a group is another safe way to travel in India. Indian police can be called by dialing 100 and an ambulance by 102. If the din and chaos of the big cities become too much to handle, take a break in the spectacular mountains or rural areas.
It is said that when visiting India, one should "expect the unexpected." To be honest, that is mostly correct. No amount of advice can prepare you for India because it is unlike any other place on the planet. However, these tips will undoubtedly assist you in dealing with challenges and chaos in a much more effective manner.
If you are visiting Delhi, don't miss the iconic Chandni Chowk
Subscribe to Our Newsletter