Delhi or Mumbai - Which is a Better City?
Delhi or Mumbai? If you live in India, I'm sure you've heard or participated in this age-old debate at some point. This is a topic that we Indians enjoy discussing. Delhi and Mumbai are India's two largest cosmopolitan cities, known for their diverse culture, progressive outlook, and modern infrastructure. There are multiple reasons to love/hate the bustling metropolis. Still, we're here to dwell on the peculiarities that distinguish the two cities – the origins of this hilarious rivalry and ongoing argument.
Delhi is known for its wide roads, lush greenery, beautiful monuments, and glorious past. The capital city is the country's political epicenter and seat of power. On the other hand, Mumbai is India's financial and commercial capital. The "city that never sleeps" is undoubtedly the city of dreams and hopes. I might be biased toward Dilwaalon ki Dilli as I'm a die-hard Delhiite. So, let me present the facts and let you decide which city is better – Delhi or Mumbai.
1).  Infrastructure
Delhi's infrastructure is undeniably superior to that of Mumbai. Mumbai is concentrated on a small peninsula, whereas Delhi has more sprawling and seemingly endless urban borders. The tree-lined wide roads, elegant buildings, fewer crowds, well-planned colonies, spacious apartments/bungalows, and countless gardens make Delhi a better place to live. On the other hand, Mumbai is plagued by narrow streets, traffic snags, slums, illegal encroachments, stinky neighborhoods, patchy mobile networks, and cramped flats. Delhi is also notorious for its traffic, but thanks to its wide roads, it is always moving.
2).  Shopping
Is there even a contest? Delhi has emerged as India's fashion capital. If you visit Delhi markets such as Dilli Haat, Janpath, Sarojini Nagar, Khan Market, and Shahpur Jat, you will notice that the city has it all, from street shopping & low-cost options to high-street fashion & designer labels. Mumbai's Linking Road and Colaba Causeway cannot compete with Delhi's street markets in terms of price, quality, and variety.
3).  Night-Life
Mumbai is the clear winner here. From the hippest clubs to the sleaziest pubs, Mumbai is never short of nightlife offerings and crazy parties. Keep in mind that this is a city that never sleeps. Furthermore, the beauty of Mumbai at night is stunning. The twinkling Queen's necklace, the dark Arabian Sea stretching out to the horizon, the glittering skyscrapers – Mumbai at night has its own allure.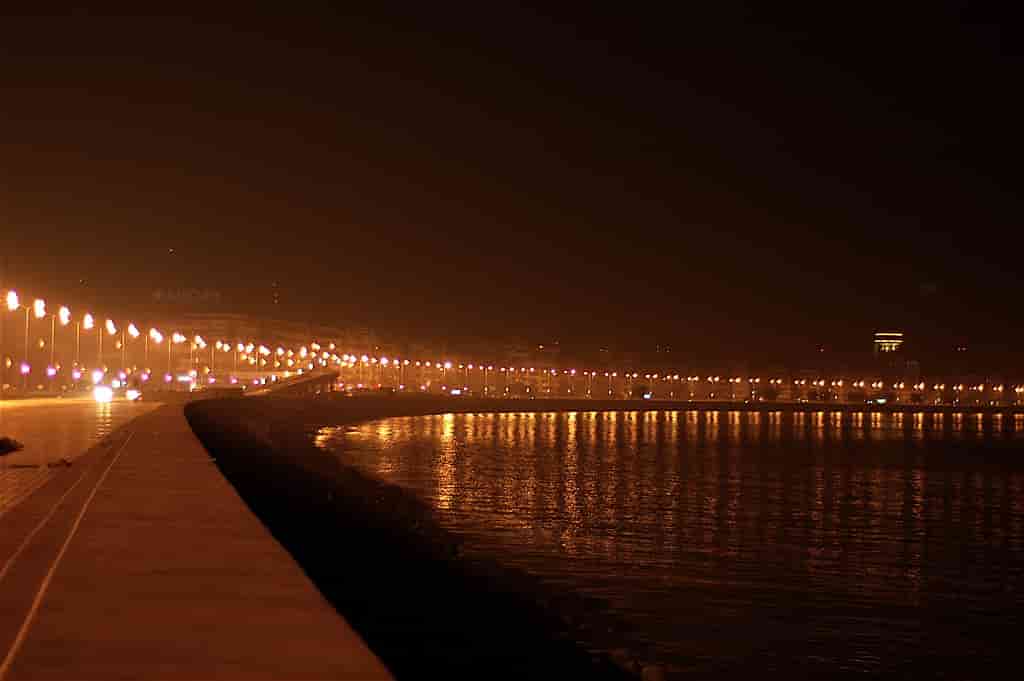 4).  Transportation
The rapid advancement of the Delhi Metro has resulted in Delhi winning this round. The Delhi Metro is clean, efficient, air-conditioned, comfortable, and well-connected. When you consider the extensive network of AC and non-AC low-floored buses in Delhi, it is impossible to deny that the city has a world-class transportation system. Mumbai has always been known for its local trains, which were the most convenient way for Mumbaikars to commute. However, as little money, time, or effort was invested in its betterment, it is now in poor condition. Mumbai's taxi system, on the other hand, is far superior because taxi/auto-rickshaw drivers in Delhi are notorious for ripping off customers.
5).  Food
Delhi is a foodie's paradise. The food scene is a melting pot of many cultures, with an impressive selection of restaurants serving local, regional, and international cuisines. The incredible variety of mouth-watering street food available in Delhi is unrivaled. Vada Pav, Pao Bhaji, and Mumbai Sandwich are scrumptious, but not when compared to the street food options in Delhi – Gol Gappe, Momos, Butter Chicken, Chole Bhathure, Aloo-Puri, Matra-Kulcha, Parathas, kebabs, Papri Chaat, Dahi Bhalla, Samosas, Jalebi, and many more. If you want to go on a culinary adventure, you must go to Old Delhi. While Mumbai has its fair share of world-class restaurants, the quality, taste, and selection of food available in Delhi are unparalleled.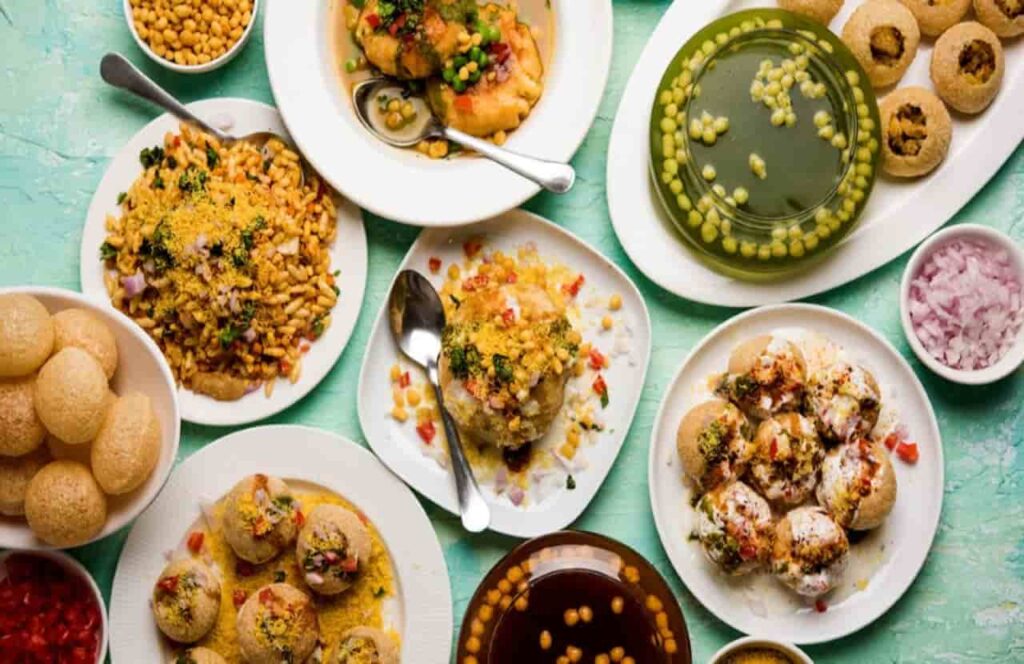 6).  Climate
For this specific point, the decision is entirely yours. If you love monsoons and don't mind the humidity, inconvenience, and flooding caused by heavy rains, Mumbai is the place to be. In case you like changes and want to enjoy the food & apparel associated with different seasons, your vote should go to Delhi. Spring, summer, monsoon, autumn, and winter – in all their extremes – can be found here. That means that during the stifling summers, temperatures can soar to 45° and during the chilly winter months, they can drop as low as 2°. Temperatures in Mumbai range from 22 to 35 degrees Celsius, but the high humidity makes summers unbearable.
7).  Education & Opportunities
The top colleges and universities in India are located in Delhi. Students from all over India aspire to attend Delhi University. Regarding job opportunities, Delhi is clearly not the best place to be. However, if we include Gurugram and Noida, Delhi has the best job opportunities in most sectors. Mumbai is the undisputed winner if you're looking for options in the financial sector. The city is also known for its work ethics, conscientious environment, and ease of doing business, all of which are sadly lacking in Delhi.
8).  Entertainment
Mumbai definitely scores here. It is home to Bollywood, which is enough to win this battle. Mumbai is also known for its theatre, comedy shows, live music, award ceremonies, and much more, so there is never a shortage of things to do.
9).  Air Pollution
The excessive number of vehicles on the roads, industrial hubs near residential areas, proximity to desert regions, and hay burning have all severely harmed Delhi's air quality. Every year, the city is ranked among the top ten most polluted cities in the world. Because Mumbai is located on the coast, the sea breeze and heavy rainfall play a significant role in clearing the air. Fewer cars and greater reliance on public transportation also contribute to lower pollution levels. So, if you want to live in a city where you can breathe easier, Mumbai should be your first choice.
10).  Safety
This along with air pollution are the biggest drawbacks of Delhi. In terms of reported crimes, Delhi ranks first out of 19 major cities in India, while Mumbai ranks 15th. Delhi has recently gained notoriety for its high crime rate, particularly against women. Three or four high-profile sexual assault cases have tarnished Delhi's image. This perception has become more pronounced as a result of social media and news outlets. It cannot be denied that Delhi is not as safe as Mumbai. Women need to be extra vigilant when venturing out alone at night or in a secluded area. In Mumbai, you don't have to think twice about staying out late or taking public transportation at odd hours. Mumbai is the country's most populous city. As a result, you are always in the midst of a crowd and thus relatively safe. Unwavering safety measures, people's mindsets, and a larger population of working women all contribute to a sense of safety and welcome wherever you go.
11).  Living Costs
As far as the cost of living goes, Mumbai is costlier than Delhi in almost everything. Mumbai is actually the most expensive city in India to live in. The rental and real estate prices are exorbitant in Mumbai. It is impossible for a middle-class person to afford decent housing in this city, whereas Delhi has options for everyone. Milk, vegetables, fruits, dining, alcohol, and fuel oil are all pricier in Mumbai. However, Mumbai has slightly lower utility and transportation costs than Delhi.
12).  Connectivity & Nearby Getaways
Delhi is not only a popular tourist destination but also has an edge when it comes to weekend getaways. On the outskirts of Delhi, there are lots of farmhouses and resorts that are perfect for breaking the monotony of city life. Agra, Jaipur, Neemrana, and Jim Corbett National Park are all within a four-hour drive of Delhi. If you want to go to the mountains, you can plan a trip to Shimla, Mussoorie, Nainital, and many other picturesque hill stations that are only a few hours away. Delhi, as the capital city, is extremely well connected to the rest of the country and the world. Mumbai residents have few options for nearby getaways such as Matheran, Lonavala, Mahabaleshwar, and Khandala. The preferred vacation spot for Mumbaikars is Goa, which is located roughly 500 km from Mumbai.
13).  History & Culture
Delhi is steeped in history, and prominent monuments can be found around every corner of the historic city. Some of the finest examples of Mughal architecture include Jama Masjid, Qutub Minar, Humayun's Tomb, Red Fort, Safdarjung's Tomb, Purana Qila, and Jantar Mantar. In areas like Hauz Khas Village, Chandni Chowk, and Lodhi Gardens, you can see how beautifully Delhi's past and present have been merged. Mughal and Hindu cultures have survived age-old rivalries, and established scholars, poets, and artists can be found in every nook and corner of the bustling metropolis. Mumbai rose to prominence under the British and cannot compete with Delhi in terms of history and culture.
14).  Freedom & Outlook
Mumbai has a laid-back, cosmopolitan outlook and adheres to the "Live and Let Live" policy. The people of Mumbai are chilled-out, calm, affectionate, genuine, and helpful. They don't judge others, mind their own business, and are capable of adapting. Unconventional ways of dressing, living, and behaving are accepted without any questions asked. Delhiites, on the other hand, tend to be traditional, flamboyant, nosy, judgemental, and aggressive. They love to brag & pass comments, have strong opinions, and fight/swear at the drop of a hat. Harassment, unprofessionalism, minor fights, and road rage are all common occurrences in Delhi. However, there is no denying that racism is more prevalent in Mumbai than in Delhi. While Delhi welcomes all ethnicities, Mumbai has a bias against a few castes.
I've listed the majority of the pertinent points above. It is now up to you to decide which city you prefer: Mumbai or Delhi. If you have anything to add, please leave your thoughts in the comment section below.
Subscribe to Our Newsletter