Why is London the best city in world?
Why is London the best city in world?
London is the best city in the world, as far as I am concerned. The place I can visit N number of times with the same amount of enthusiasm and fondness.  London is historical and cultured and still so modern, innovative, and vibrant. Someone rightly said, "A bad day in London is still better than a good day anywhere else." So what makes London so exciting?
London has World Famous Landmarks – Nothing can beat the charm of hopping on those iconic red Double Decker buses and admiring the famed sights from the open rooftop. Buckingham Palace, Tower Bridge, Big Ben, London Eye, Hyde Park, Piccadilly Circus, Madame Tussaud, Oxford Street, the list is endless. The ancient structures and modern buildings stand together and complement each other. Do you know of any other place that has so many amazing historical landmarks?
London's Long and Dramatic History – London was founded in 43 AD and it boasts of an eventful history encompassing 2000 years. We can get a glimpse of the bygone era ranging from Ancient Roman to the Second World War.  Monuments like the London Wall, Tower of London, Tower Bridge and the umpteen palaces and museums are all remnants of the rich historical past of this artistic city. Don't forget they still have The Queen, who continues to play a ceremonial as well as constitutional role.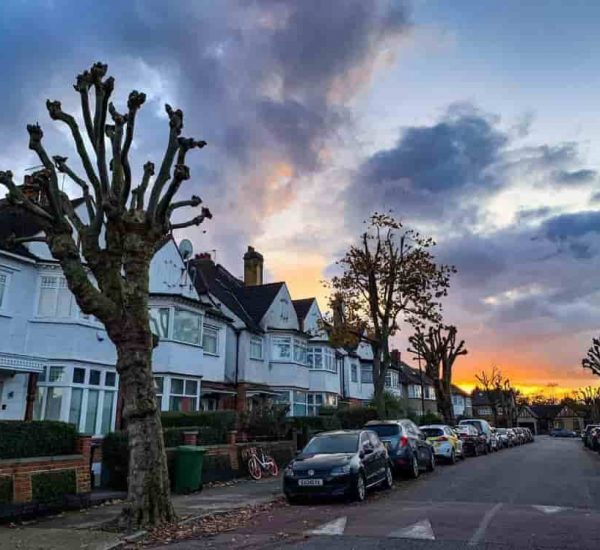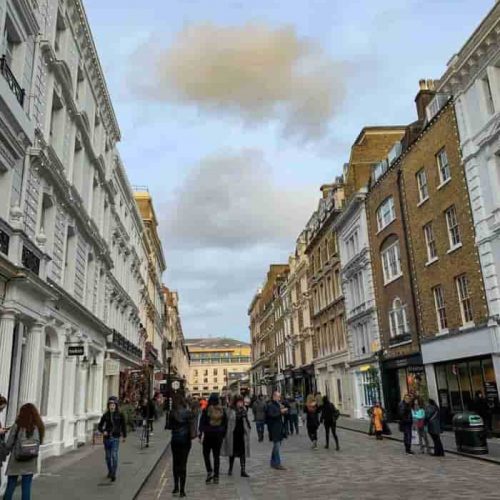 London is Multi-Cultural – London is home to nearly 270 nationalities who speak 300 languages. According to recent statistics, there are more foreigners living in London than Brits. Tourists, students, travelers, and ex-pats flock to the city from absolutely everywhere making it a big melting pot of diverse cultures, religions, ethnicities, and nationalities. It is truly a global city where everyone is welcomed and loved.
London has Widespread Green Spaces – Wherever you live in this bustling city, you are never far from one of its amazing gardens. There are eight elegant and lively Royal Parks in London which include the likes of Hyde Park, Regent Park, Richmond Park, and Hampstead Heath. Who has not heard about their charms? Want more? Escape to the lush English countryside which surrounds London from all sides. London is an urban forest where nearly half of its periphery is covered by green spaces. Why would you not fall in love with it?
London is Most Walkable City with an Exceptional Transit System –  Have never visited a city that has a better public transportation system than London. It is easy, comprehensive and one of the best. The Underground is constantly improvised, keeping its old-world charm intact. It is the best way to commute to all parts of this vibrant city. Add those iconic red buses and black taxis and you can reach any part of the city and its outskirts. Forget public transport, London also boasts delightful lanes and footpaths for cyclists and pedestrians. Trust me, there is nothing better than walking the streets of London and watching the captivating views and structures or just window

shopping

on Oxford and Bond Street.
London has Excellent and Diverse Food options – The

cultural

diversity of London is reflected in its cuisine. The city has some of the best restaurants in the world offering food for all pockets, nationalities, and religions. In London, you can enjoy Michelin-starred restaurants, trendy joints, and roadside stalls, all offering excellent stuff taking you on a memorable gastronomical journey. Britishers love food, regardless of its origin, resulting in Chicken Tikka surpassing the legendary fish and chips as the most popular dish in England. Need I say more?
London has World-Class Shopping – You will definitely be spoilt for choice while

shopping

in London. Some of the biggest fashion brands today like Burberry and Paul Smith have started their journey in this iconic city. You might want to shop in the humble Primark or just gaze at the swanky flagship stores while strolling on Oxford street. One may get awestruck by the prices at Harrods or be charmed by the quaint boutiques on Carnaby street, but you are bound to enjoy London shopping. How can we forget the flea market and the quirky stores with their quaint offerings? The stimulating shopping experience is the reason people flock to London for shopping even though they might get better prices elsewhere.
London is the Centre for Art and Theatre – If you have an artistic bend, you will love London. From eloquent musicals to classic plays, London theatre is an amazing experience. Watching a play in the West End may burn a hole in your pocket, but it cannot get better than this. London is home to talented artists, musicians, and actors. There are events and exhibitions all year round and you can find numerous art and music schools, making it a mecca for art lovers from all over the world. London is home to authors like Charles Dickens, J K Rowling, Oscar Wilde, and George Orwell. The mood is eloquent and creative and you can feel the vibes.
Summers are awesome in London

–

London is picturesque and stunning in all seasons. But it truly comes alive in summer lasting from June to August. Parks are overflowing with people, and there are events, concerts, pop-ups, and food

festivals

in all parts of the city. Tourists flock to London from all over the world and everything looks lively and festive. There are so much buzz and excited chatter and everyone seems to be rushing off somewhere. London has very few days of good climate, and Londoners make full use of it. 
London has so many Popular Sporting Events – London has always been associated with such high profile and spectacular sports events like Wimbledon, Ashes, and English Premier League. Year after year sports fanatics pours into London from everywhere to watch and hoot for their favorites. All this adds to the excitement quotient of London.
London has its share of problems. Unpredictable weather, security issues, exorbitant prices, rush hour traffic are issues that have to be dealt with, while you are there. But then name one place that is perfect? If you have not been to London, plan a trip to London this summer and feel its magic. 
Which is your favorite city? The once you would love to revisit whenever you get the opportunity.  Comment below.   
Subscribe to our newsletter