Top 13 Reasons to Visit Rajasthan
13 Reasons to Visit Rajasthan
A trip to India would be incomplete without a visit to Rajasthan. Located in the northwest part of India, Rajasthan is the largest state in the country where the historical monuments and bustling cities thrive hand in hand. The region's dynamic history has introduced many cultures to the land. Some parts of the state have accepted the modern glitz and glamour perfectly while others seem to be lost in a bygone era.
The 'Land of the Kings' is known for its rich heritage and warm hospitality, making it an ideal destination for those seeking unique and unforgettable experiences. From admiring the grandeur of the imposing forts and camping out under the stars on the golden sand dunes to exploring the local culture and indulging in delectable cuisine, the royal state of Rajasthan will keep you busy for days. If you're still undecided about visiting Rajasthan, here's a list of why every traveler should do so at least once.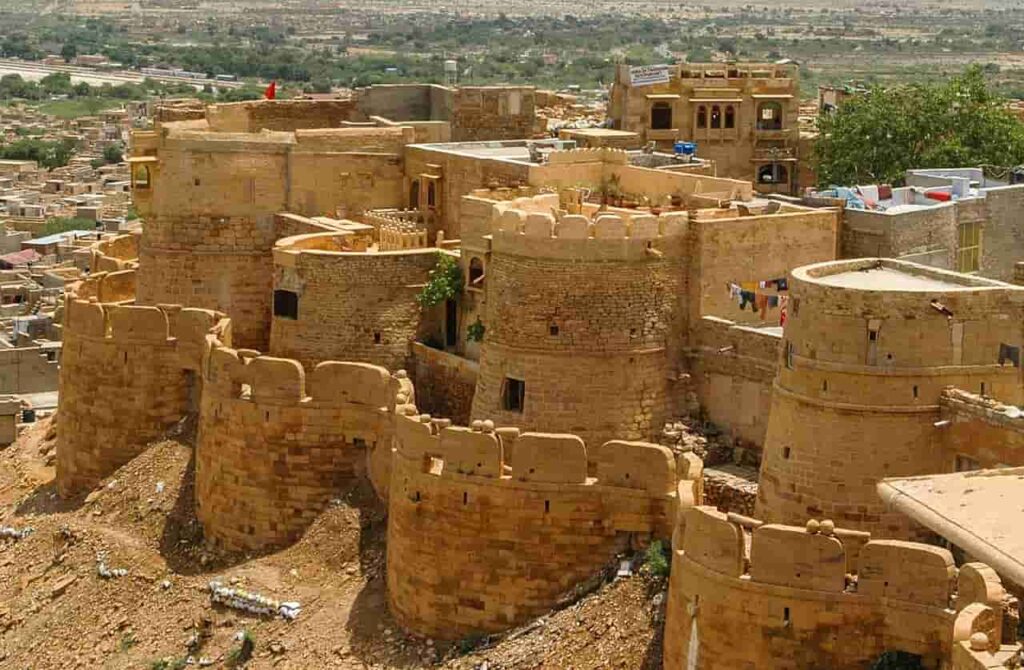 1).  The Royal Forts and Palaces
Rajasthan is home to the majority of India's forts and palaces, which soar over colorful cities and expansive landscapes. Since the 12th century, several dynasties have ruled the region, including the Rajputs, the Jats, and the Mughals. Each had a significant impact on Rajasthan's architecture and culture, resulting in distinct designs and architectural styles visible throughout the state. The majestic forts and fairytale palaces that dot the area are testaments to the region's glorious heritage. Each remarkable structure has something new and unique to admire, as well as exciting anecdotes of courage and sacrifice. The symmetrical corridors of Mehrangarh Fort (Jodhpur), the splendor of the City Palace (Jaipur), the massive ramps of the Amer Fort (Jaipur), the intricately carved jharokhas of Patwon ki Haveli (Jaisalmer), the grandiosity of the sprawling Chittorgarh Fort, and panoramic views of the Jaisalmer Fort are just a few of the examples of the architectural marvels of this royal state.
2).  Heritage Hotels
Many of Rajasthan's spectacular palaces have been transformed into heritage hotels, allowing visitors to live the opulent lifestyle once led by the state's royal family. The Rambagh Palace in Jaipur, the Taj Lake Palace in Udaipur, the Umaid Bhavan Palace in Jodhpur, and the Samode Palace in Jaipur all provide a truly exotic and royal experience that you will cherish for the rest of your life. If these extravagant properties are out of your price range, you can find more reasonably priced heritage stays at Shiv Niwas Palace in Udaipur, Khimsar Fort, Fort Rajwada in Jaisalmer, and a few other locations.
3).  Colorful Cities
The vibrant culture of Rajasthan is reflected in its colorful cities. Towns are painted in a variety of shades, that provide a striking backdrop for some beautiful pictures. So, you have the 'Pink City' (Jaipur), which gets its name from the blush-colored streets of the old city. Jodhpur is nicknamed 'The Blue City' as a section of the town is dipped in all possible shades of blue. And Jaisalmer is known as the "Golden City" due to the liberal use of yellow sandstone in the construction of the fortress, temples, and town below. Not to mention, the city is perched on the edge of the golden sand dunes of the Thar desert. Then there is Udaipur, aptly named the 'White City', as it is generously dotted by artificial lakes and white palaces enhancing the beauty of the picturesque town.
4).  Wildlife Sanctuaries
Rajasthan is more than just history and culture. Some of the most well-known national parks and wildlife refuges can be found on the vast terrain. You can spot some incredible wildlife, including endangered and rare species such as river dolphins, Great Indian bustards, and Royal Bengal tigers. Ranthambore National Park is a must-see for all wildlife enthusiasts because you have a good chance to catch a glimpse of the elusive tigers in their natural habitat. Sariska National Park, Kumbhalgarh Wildlife Sanctuary, National Wildlife Sanctuary (Kota), and Keoladeo Ghana Bird Sanctuary (Bharatpur) are some other parks worth visiting. Experience the wilderness by taking a jeep safari or a boat ride.
5).  Culture
All visitors to India want to immerse themselves in the diverse cultural heritage of India and there is no better place to discover it than Rajasthan. Folklore, vivid costumes, local art, regional music, folk dances, age-old traditions, lively festivals, warm hospitality, delectable cuisine, and nearly everything else mirror the region's vibrant culture and rich legacy. Some of the popular dance genres in Rajasthan include Bhavai dance, Ghoomar, Kalbelia dance, Kathputli dance, Kacchi Ghodi, and Terah Taali.
6).  Festivals and Fairs
Rajasthan hosts a number of festivals and fairs throughout the year. These festivals have been successful in preserving the royal families' customs and traditions. Camel races, elephant polo, turban-tying competitions, kite flying festivals, and other such events add an exciting twist to your vacation. It also allows you to experience the ethnic vibes of the region. Pushkar Fair, Marwar Festival, Holi, Jaipur Literature Festival, Bikaner Camel Festival, Mevar Fair, Teej Festival, and Makar Sankranti are a few of the festivals you should keep in mind when planning a trip to Rajasthan.
7).  Temples and Shrines
In addition to its glorious forts and palaces, Rajasthan is renowned for its temples and shrines. Some are popular for their spiritual significance, while others are well known for their architectural splendor. The Brahma Mandir in Pushkar is the world's only Brahma temple and is believed to be 2,000 years old. Ranakpur Jain Temple and Dilwara Temple (Mount Abu) are one of the finest and architecturally renowned Jain temples. The intricate carvings and exceptional craftsmanship are truly impressive. Tanot Mata Temple in Jaisalmer, Rani Sati Temple in Jhunjhunu, Birla Mandir in Jaipur, Shri Eklingji Temple in Udaipur, and Karni Mata Temple in Bikaner are all extremely popular and revered. Ajmer Dargah is a Sufi shrine and one of the holiest places of worship not only for Muslims but for people of all faiths.
8).  The Serene Lakes
Despite being primarily a desert state, Rajasthan has several beautiful lakes. Udaipur is known as the "City of Lakes" for a reason. It is surrounded by many scenic artificial lakes, including Jaisamand Lake, Rajsamand Lake, and Fateh Sagar Lake. The Jag Mandir, Jag Niwas, and Lake Palace are nestled in the middle of the glistening Lake Pichola and are a sight to behold. Aside from these, Nakki Lake in Mount Abu, Pushkar Lake, and Mansagar Lake in Jaipur are all worth a visit. The lakes are encircled by temples, ghats, and palaces and are a perfect spot to spend the day. Sambar Salt Lake is the largest inland Salt Lake in India.
9).  Unique Experiences
Rajasthan's varied landscapes provide an amazing setting for some epic experiences. From ziplining in Mehrangarh Fort and hot-air ballooning in Pushkar to elephant rides in Amer Fort and dune bashing in Thar Desert, there are many exciting options to make your vacation truly memorable. Sleeping in a tent under the stars in the middle of the Great Thar desert is a truly magical experience. An overnight stay around campfires enables you to witness spectacular sunsets/sunrises as well as cultural performances by Rajasthani folk artists. You can also visit the ghost town of Kuldhara, which is located 12 miles southwest of Jaisalmer. The town was abandoned overnight three hundred years ago, and you are free to believe any of the numerous stories associated with the mysterious town.
10).  Iconic Stepwells
Due to the severe water shortage, water was once stored in step-wells known locally as "Baori." Stepwells can be found all over India, but because Rajasthan is a desert region, they are more prevalent there. Panna Milan ki Baori (Amer), Chand Baori (Abhaneri), Rani Ji Ki Baori & Nagar Sagar Kund (Bundi), and Toorji Ka Jhalra (Jodhpur) can all provide amazing pictures for your Instagram feed. Jantar Mantar in Jaipur is another iconic structure. Built in 1734, the astronomical observatory enables people to identify astronomical positions with the naked eye.
11).  Rajasthani Cuisine
When visiting Rajasthan, you are in for a culinary adventure. Rajasthani cuisine has been influenced by the region's climatic conditions and royal heritage. Because of the scarcity of water, they rely primarily on lentils, flour, corn, spices, oil, ghee, milk, and coarse grains. However, this does not imply that the taste, flavor, and quality of the dishes have been compromised in any way. Rajasthanis are very creative, and their cuisine is rich, spicy, and delicious. The variety of vegetarian options you can find wherever you go will amaze you. Some of the delicacies you must try are Mirchi Bada, Dal Bati, Gatte ki Sabzi, Kabuli, Chakki ki Sabzi, Pyaaz ki Kachori, and Rajasthani Thali. Meat eaters will not be disappointed, as the region is known for non-veg dishes such as Laal Maas, Safed Maas, and Khargosh. You're going to have a blast if you have a sweet tooth. Rajasthan is famous for its sweets, which include Jalebi, Ghevar, Mawa ki Kachori, Mishri Mawa, Malupas, and Gulab Jamun.
12).  Shopping
Rajasthan is India's top shopping destination, and it is one of the prime reasons you should visit the state. The quirky bazaars are brimming with local products, and you could spend the entire day browsing the quaint shops lining the crowded lanes. Textiles, handicrafts, blue pottery, lac bangles, tie-dye scarves, traditional clothing, carpets, jewelry, gems, juttis, miniature paintings, trinkets, antiques, spices, statues, and much more can be bought in Rajasthan. Jaipur is the epicenter, and you can shop to your heart's content at places like Johari Bazaar, Bapu Bazaar, Link Road, and Hathi Pol Bazaar. In Jodhpur, the most popular markets are Nai Sarak and Clock Tower Market. Bada Bazaar in Udaipur is a good place to shop for antiques and traditional clothing. If you're looking for leatherwear, puppets, or textiles, head to Sadar Bazaar in Pushkar
13).  The People of Rajasthan
Last but not least, it is the locals who make it worthwhile to visit Rajasthan. The people of Rajasthan are simple, humble, friendly, warm, and always welcoming. They sincerely believe in the old saying "Atithi Devo Bhava" (Guest is God) and strive to live by it. Rajasthanis are the kindest and most welcoming people you will ever meet.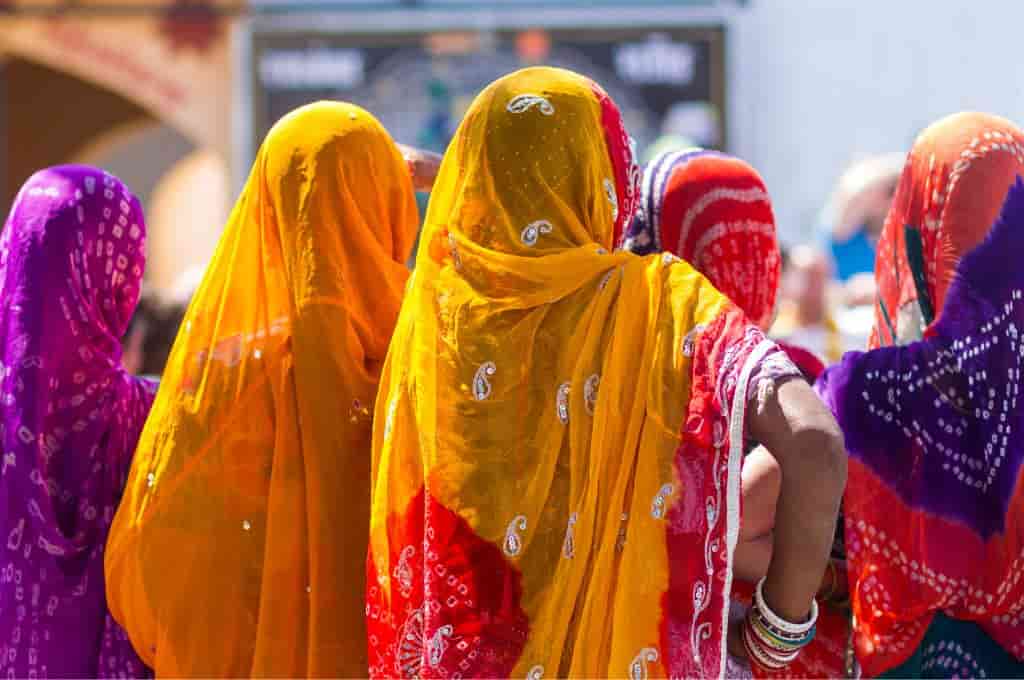 No matter where you go, a trip to Rajasthan can never disappoint. The royal state has something for everyone: history, luxury, spirituality, shopping, food, natural beauty, and culture. One trip will never be enough to explore Rajasthan's treasures. You'll undoubtedly return to discover another town, pick up some odd souvenirs, and feast on more scrumptious treats.
Subscribe to Our Newsletter