Best Places To Visit in Croatia
Best Places To Visit in Croatia
It is never easy to choose which European country to visit. Switzerland, France, Turkey, Austria, Greece, the UK, Spain, Germany, and Italy are among the most visited destinations in the world. Not surprisingly, Croatia did not occupy a prominent position on the European travel map until recently. The early 1990s Homeland War also had a negative impact on tourism in the country.
However, things are slowly changing for Croatia. The stunning country is a growing tourist attraction and has been named Europe's fastest-growing tourist destination in recent years. Nestled between Eastern and Western Europe, Croatia is a paradise waiting to be explored. The breathtaking natural attractions, miles of unrivaled beaches, fairy-tale architecture, centuries-old harbor towns, and the turquoise Adriatic Sea – everything you need for an exotic vacation. If you haven't already, it's time to cross Croatia off your bucket list.
When to visit Croatia?
Due to the school holidays, Croatia experiences its busiest months in July and August. The peak season, however, is not always the best season. May, June, and September are ideal months to visit because you will avoid long lines and crowded beaches. The weather isn't as hot and humid, and the accommodations are still reasonably priced. Between November to April, it is freezing cold and the islands are almost deserted.
How to reach Croatia?
Croatia has good connectivity. From April to September, all major European cities offer direct flights to major Croatian metropolises. Split and Zagreb are well connected all year. Croatia can also be reached by bus, train, and ferry, though connections are limited.
How to get around in Croatia?
Buses and ferries are frequent, comfortable, and inexpensive modes of transportation. It is simple to rent and drive a car in Croatia. Trains only travel between major cities. Domestic flights, when available, are generally inexpensive. Taxis are pricey. Uber is reasonably priced and widely available in Croatia's major cities.
Do you need a visa? 
Visitors from the United Kingdom, the United States, the European Union, Canada, Australia, and New Zealand do not need a visa. Travelers from other countries may be required to obtain a visa. You can visit Croatia if you have a valid Schengen visa with multiple or double entries. If not, you must apply separately for a Croatian visa.
 Croatia's Currency?
Croatia's currency is the Kuna (kn). One dollar is equivalent to 6.80 Kuna. Despite the fact that Croatia is a member of the European Union, it is best to use Kuna in this country. Although the Euro is widely accepted, you will be charged in local currency, and the exchange rate will be unfavorable. Credit cards are not always accepted by vacation rentals, small restaurants, and shops. Using an ATM is the most convenient way to obtain local currency. 
Top Places to Visit in Croatia?
Croatia has so much to offer that picking the best is challenging. It has a never-ending coastline, more than a thousand islands, lush national parks, and world heritage sites. Let us go over the must-sees:
Croatia's capital, Zagreb, may be overshadowed by the picturesque towns of Split and Dubrovnik, but it is worth visiting for its street art, museums, theatres, Austro-Hungarian architecture, and vibrant nightlife. This sprawling cosmopolitan city has a plethora of shopping, dining, and entertainment options. Zagreb sightseeing begins at Bana Jelacica, the city's heart, which is home to many of the city's cafes, making it an ideal meeting place. The Museum of Broken Relationships, Zagreb Cathedral, Strossmayer Promenade, Stone Gate, and the colorful Dolac Market are also popular tourist attractions.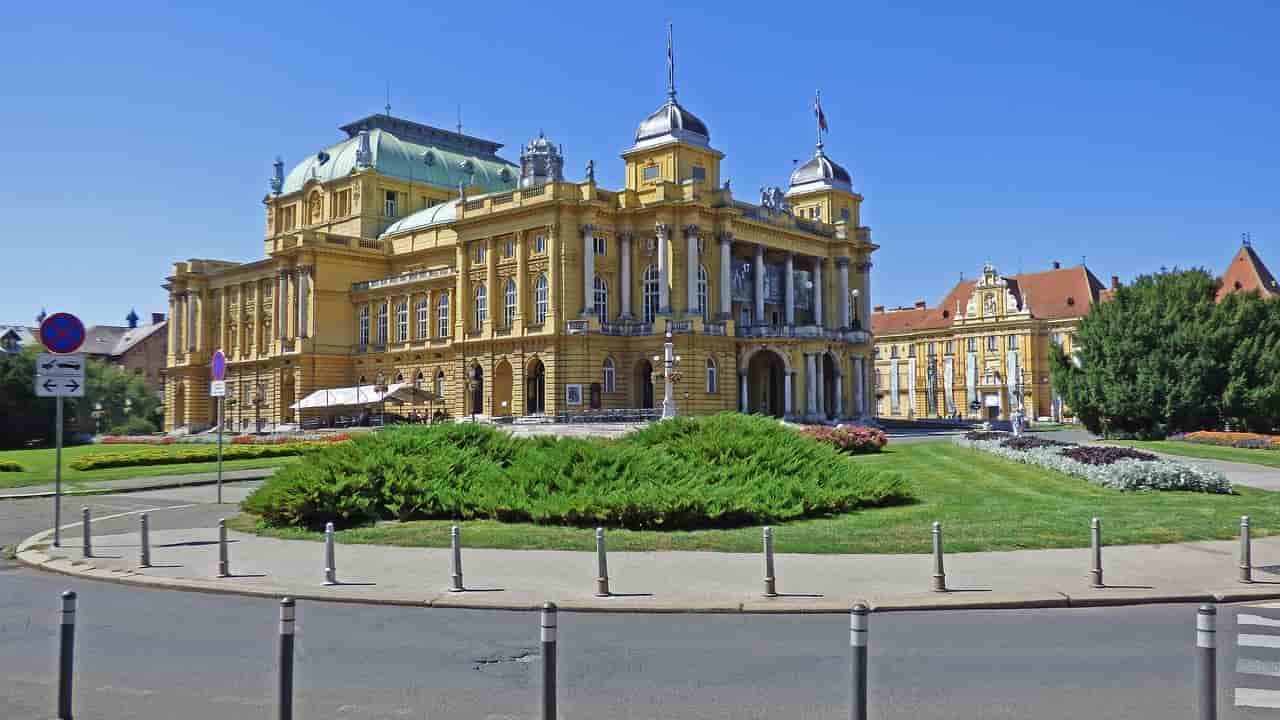 A visit to Croatia would be incomplete without a stop at the breathtaking Plitvice Lakes National Park. Plitvice Lakes, located near Zagreb, is made up of sixteen aquamarine lakes that tumble into each other, creating cascading waterfalls and canyons in the process. The stunning UNESCO World Heritage site is surrounded by verdant woodlands. The park's wooden walkways and footbridges allow visitors to get up close and personal with the flamboyant falls. The dense forest that surrounds them is home to deer, wild boars, bears, and over 150 different species of birds.
Numerous hiking trails of varying lengths and degrees of difficulty wind through the park. Swimming is not permitted in the park. With about 1,500 daily visitors in July and August, you may have to walk behind lines of people at times. There are three hotels within the park and a few more on the outskirts. Staying near the park for the night is a great idea because you'll get a head start on the crowds before they arrive from nearby cities.
Entry  7 am – 8 pm in summer and 8 am – 4 pm in winter.
Plitvice Lakes or Krka National park?  That needs another post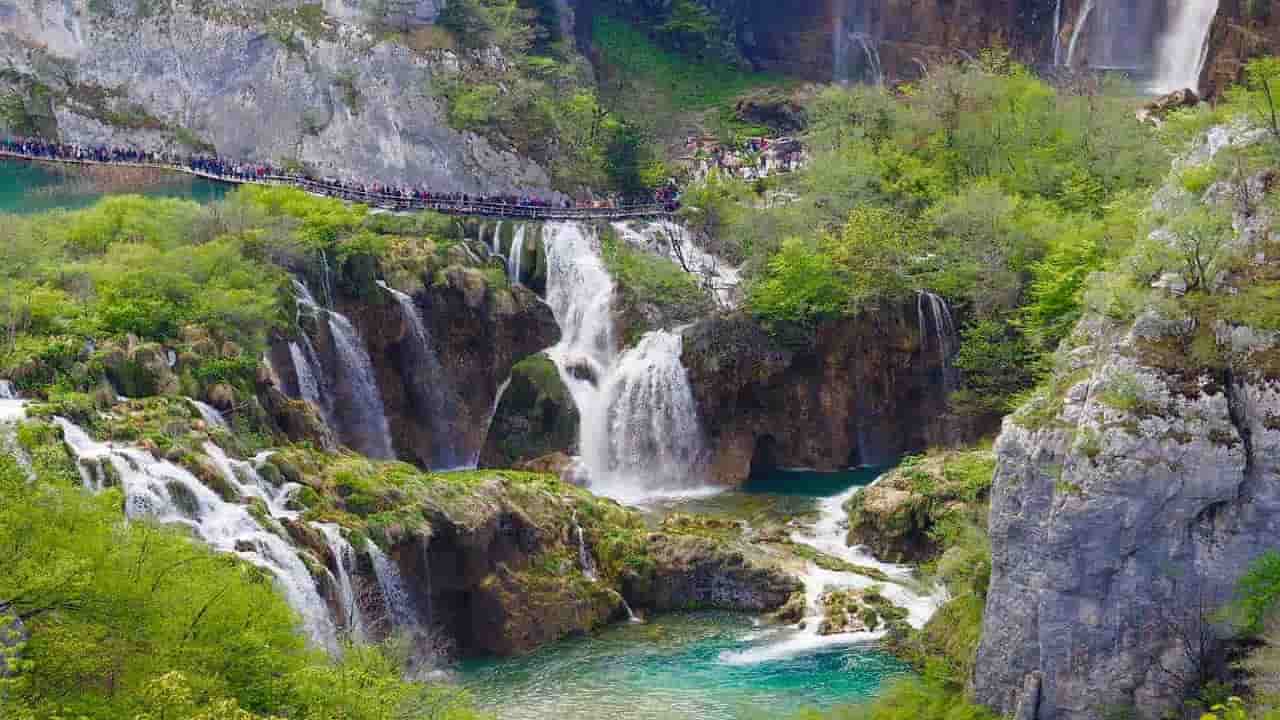 Split, nicknamed the "Mediterranean Flower," is Croatia's second-largest city and a popular tourist destination. The entire city of Split is erected around the massive Diocletian Palace, which was built by Emperor Diocletian at the end of the third century AD. The beautifully preserved palace is 400,000 square feet in size and resembles a fortress. It can be accessed through four massive gates and contains a maze of narrow marble walkways as well as several museums, churches, cafes, and stores. Within the palace, the Cathedral of St. Domnius and its' impressive bell tower, can be seen.
The southern gate of the palace leads to a seaside promenade. The promenade is Split's most vibrant boulevard, with rows of chic boutiques and beachfront cafes. While in Split, visitors can swim at Bacvice Beach and shop at the lively Green Market. Klis fortress, perched on a clifftop nine miles from Split, is a must-see for Game of Thrones fans. The orange-roofed houses stand out against the turquoise sea, and there's plenty to do and see in the bustling city. Split is also the primary departure point for excursions to the stunning Dalmatian islands of Hvar, Vis, Brac, and Solta, among others.
Hvar is a delightful Croatian island off the coast of Dalmatia that attracts the wealthy, celebrities, and partygoers. Some of the best luxury resorts and upscale dining establishments in the country can be found in the hip city of Hvar. The waterfront is lined with luxurious yachts, and people party until the early hours of the morning. However, Hvar is much more than a party destination. The car-free city of Hvar features an impressive town square, charming churches, Gothic palaces, and a hilltop fortress with a bird's-eye view of the blue sea and surrounding islands. The beauty of unspoiled beaches, secluded coves, lavender fields, and lush vineyards will enchant you.  You can rent a boat to explore the nearby Pakelni islands, which are known for their white sandy beaches and secret lagoons.
Day trips can be taken to discover the Paklen islands surrounding Hvar. The Green and Blue caves are included in the most popular tours. Green Cave, located on the Ravnik islet, is a natural phenomenon that occurs when the sun's rays reach the cave's bottom and reflect the green algae that grow there. In the Green Cave, you can swim and cliff jump. The Blue Cave on the islet of Bisevo Island is a must-see. Sun rays seep into the cave and bathe the interiors, giving them an ethereal blue hue. Stinvia (Vis Island) is an artistic and breathtaking hidden lagoon tucked between two towering rocky cliffs.
Dubrovnik dubbed the "Pearl of the Adriatic," has always been a tourist hotspot. However, since its treasures were prominently featured in Game of Thrones, the city was elevated to the status of a "must-see destination." The old town jutting out into the sea, with its cobbled streets, elegant palaces, and classy churches, transports you to another era. The magnificent city walls that encircle the old town are topped by a two-kilometer-long walkway. Walking around the majestic wall to reach the vantage point is a thrilling experience. The panoramic view of orange terracotta rooftops, church towers, blue sky, and the glistening Adriatic sea will definitely take your breath away.
Dubrovnik's old town is also within the city walls and is filled with beautiful palaces, monasteries, and churches. What's more amazing is how many people still live within the city walls. Stradun, a 300-meter limestone-paved boulevard, is a must-see for pedestrians. It is lined with cafes, pubs, and boutiques and is the ideal place to relax and mingle over a cup of coffee or a pint of beer. Take the cable car up Mountain Srd for panoramic views of Dubrovnik and the island of Lokrum. Popular tourist attractions include the Rector Palace, Loggia Square, the Church of St. Blaise, and Fort Lovrijenac. Wandering through Dubrovnik's narrow alleyways and discovering hidden nooks and corners is the perfect way to get a feel for the city.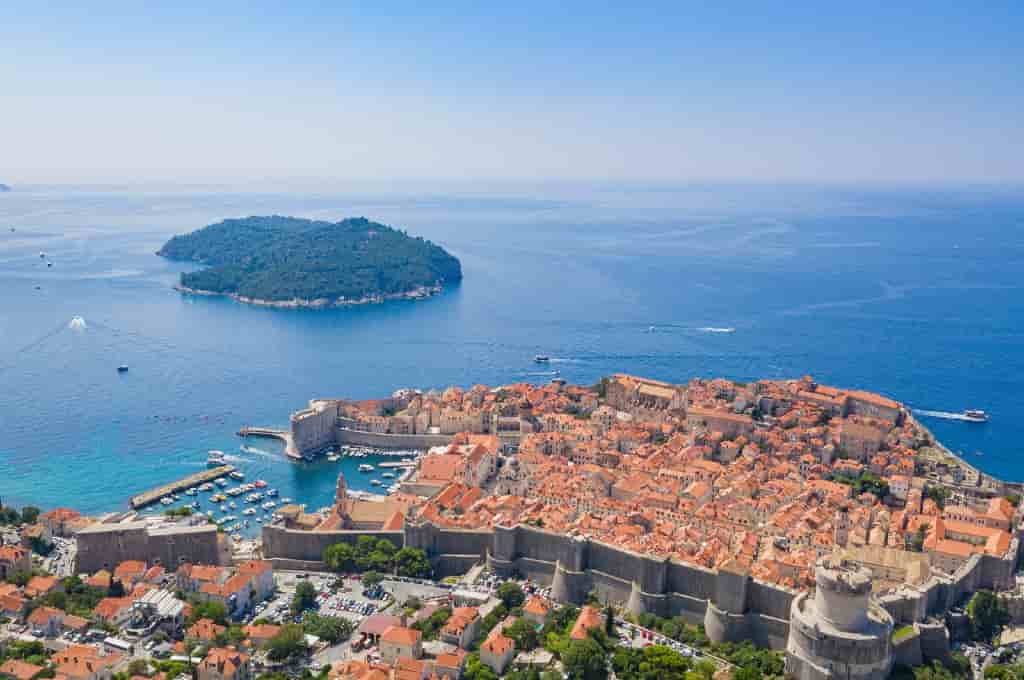 Aside from these, Croatia has many exotic locations such as Krka National Park, Korcula, Pula, Rovinj, and Ziatni Rat Beach. If you have the time and resources, they are also worth a visit. However, I have created a 10-day itinerary that includes all of the major tourist attractions.
Suggested 10-Day Itinerary for Croatia:
Day 1:    Reach Zagreb and spend the day there.
Day 2:    To get to Plitvice, you can rent a car or take a bus. From early morning to late night, approximately ten buses depart for Plitvice. The trip will take approximately 2.5 hours. Stay the night in Plitvice.
Day 3:    Get up early and explore Plitvice before the place is swarmed by tourists.
Day 4:    Leave early for Split, either by rented car or by bus. The trip will take about four hours this time. Buses depart early in the morning, but travel times range from 3.30 to 6:30 hours. So double-check before you book.
Day 5:    Spend the first half of the day in Split before departing for Hvar in the evening. The ferry leaves Split every four hours and takes one hour to reach Hvar.
Day 6-7:  Explore Hvar and the neighboring islands
Day 8:   Leave Hvar and take the ferry to Dubrovnik, which will take more than 3 hours. This service is provided by two companies, each of which offers only one or two trips per day. Take the morning ferry to Dubrovnik and arrive in time to enjoy the charming city.
Day 9:    Enjoy the historic town of Dubrovnik
Day 10:   It is the end of your Croatian holiday. Time to go back.
Croatia is an amazing destination and still very reasonably priced by Western standards. With its growing popularity, soon it will become crowded, commercialized, and expensive, like other beautiful spots in Europe. It is just the right time to visit this paradise.
Want to combine Croatia with the rest Of Eastern Europe?
Subscribe to Our Newsletter