10 Best Destinations in India for Solo Female Travel
Indian Destinations for Solo Female Travel
In recent years, there has been a rising trend of women traveling solo all around the world. Solo travel is an exhilarating, liberating, and life-changing experience that everyone should attempt at least once in their lifetimes. However, India is not considered very solo-friendly for women due to a few highly publicized sexual assault cases. India may not be the safest place for solo female travelers, but things are not as bad as it looks. If you are sensible, follow some simple rules, and know where to go; you are in for a memorable and safe Indian holiday.
India is known for its beauty, history, culture, diversity, cuisines, & warmth, making it one of the most sought-after destinations in the world. For female visitors thinking about traveling in India alone, some locations are better than others. The places should be easily accessible, safe, and generally chilled out. Check the list of 10 stunning places that you can visit in India if you are traveling alone.
1.  UDAIPUR, RAJASTHAN
Udaipur, also known as the "City of Lakes", is the most gorgeous city in Rajasthan. Udaipur sits on picturesque Lake Pichola and is dotted with beautiful temples, Havelis, forts, and palaces. Travelers can take a boat across the lake to explore heritage properties. Every corner of the royal city will mesmerize you with its local folk tales, fascinating history, cultural vibrancy, architectural marvels, and remarkable beauty. It is one of the best places to indulge in shopping for local handicrafts and taste the local delicacies. The pace of life here is slower than in the other cities in India, which makes it a perfect place for a solo and relaxed trip. The people in Udaipur are hospitable, helpful, cultured, and simple and would make you feel secure and safe.
Must-Visit:  Lake Palace, Lake Pichola, Fateh Sagar Lake, City Palace, Jag Mandir, Jagdish Temple, Ahar Museum, Saheliyon ki Bari
Best Time to Visit:  October-March
2.  VARANASI, UTTAR PRADESH
Varanasi, in Uttar Pradesh, is the spiritual capital of India and a must-see for every type of traveler –  including solo female travelers. The city is the oldest inhabited city in India and the perfect place if you are into spirituality, culture, & yoga. The chants of the Mantras, the hypnotic Ganga Aarti, the spiritual vibes, the festive fervor, and the tranquil ashrams – a visit to the ancient city is an experience that you will cherish forever. Varanasi is considered one of the holiest places in the country as it is located on the Ganges River. Hindus from all parts of the country come here to scatter the ashes of their loved ones in the holy river. To break the somber vibes, there are countless cafes & bakeries, colorful Ghats, & music workshops. The off-beat town is striking, vivid, and chaotic and presents endless photo opportunities. The locals are warm, respectful, and accommodating. Varanasi is always buzzing with travelers, and is, therefore, a very safe destination for women who want to understand the complex Hindu culture. The town is traditional and conservative, so dress and behave accordingly.
Must-Visit:  Kashi Vishwanath Temple, Dashashwamedh Ghat, Ramnagar Fort, Ganga Aarti
Best Time to Visit:  October-March
3.  HAMPI, KARNATAKA
Hampi is extremely safe, so it's one of the top destinations in India for women traveling alone. A certified UNESCO World Heritage Site, Hampi is famous for its amazing rock-out temples, colossal ruins, ancient edifices, and intricate carvings. The small town is spread over an area of 25 sq. km and has countless temples, monuments, water structures, royal complexes, and lively street markets. This ancient city was the capital of the Vijayanagara Empire between the 14th and 17th centuries. It was destroyed by Deccan Sultanates in 1565 and most of it is in ruins now. If you are looking for a historical and peaceful location, the laid-back Hampi won't disappoint. 
In case you want a break from monuments, temples & history, visit the tiny Hippie Island. The river island is tucked between hills, boulders, and river streams and is popular because of the relaxed and boho vibes. The city itself is safe, affordable, and tourist-friendly. However, women traveling alone should not wander around the ruins after dark or visit the most remote areas of the ancient city on their own. They should book a group tour or a female guide for such excursions.
Must-Visit:  Vithala Temple, Virupaksha Temple, ruins along Tungabhadra River, Hippie Island, Lotus Palace
Best Time to Visit:  October-March
4. PONDICHERRY /PUDUCHERRY
Pondicherry was once a French colony and it shows! This town feels more like a French village. White sandy beaches, French colonial villas, magnificent churches, tree-lined boulevards, Parisian cafes, tropical vibes, and peaceful ambiance make Pondicherry a coveted destination in India. You can enjoy the best of French and Indian cuisine in Pondicherry as authentic French bakeries stand next door to traditional Indian restaurants. For visitors who want a taste of Western culture or those who want to see the effects of colonization, Pondicherry is a superb destination. Pondicherry is home to the famous Aurobindo Ashram, where visitors can explore their spiritual side and practice Yoga. The simple and amicable locals are still impacted by Western culture and like to mind their own business. The town is easy to get around and is a perfect destination for women who prefer to travel alone.
Must-Visit: Rock Beach, Aurobindo Ashram, French War Memorial, Basilica of the Sacred Heart of Jesus, Promenade Beach, Puducherry Museum, White Town, Auroville Beach
Best Time to Visit: October-March
5.  AMRITSAR, PUNJAB
Amritsar, in Punjab province, is another popular place to visit for women traveling on their own. Golden Temple is one of the most sacred places in the world for Sikhs. Lakhs of devotees, tourists, and spiritual seekers flock to the city all over the year. The legendary shrine is visited not only for its religious significance. The beauty of the glistening structure, the tranquil & divine vibes around the holy shrine, and the communal meal (langar) are big attractions. Golden Temple has one of the largest volunteer-run kitchens in the world offering 'Langar' (free food) to around 1,00,000 people each day. 
A trip to Amritsar would be incomplete without visiting the Wagah Border – the international border between India and Pakistan near Chandigarh. Every day an elaborate and inspiring Beating Retreat Ceremony and Change of Guard takes place on the border. Soldiers of both countries engage in perfect drills, handshakes, salutations, anthems, and lowering of respective national flags. Don't leave without tasting traditional Punjabi food in one of the 'Dhabas' that are scattered all over the city. Because Amritsar is compact and accustomed to tourism, it is safer and easier for female solo travelers than some other places in India. 
Must-Visit:  Golden Temple, Wagah Border, Partition Museum, Jallianwala Bagh, Akal Takht
Best Time to Visit:  October-March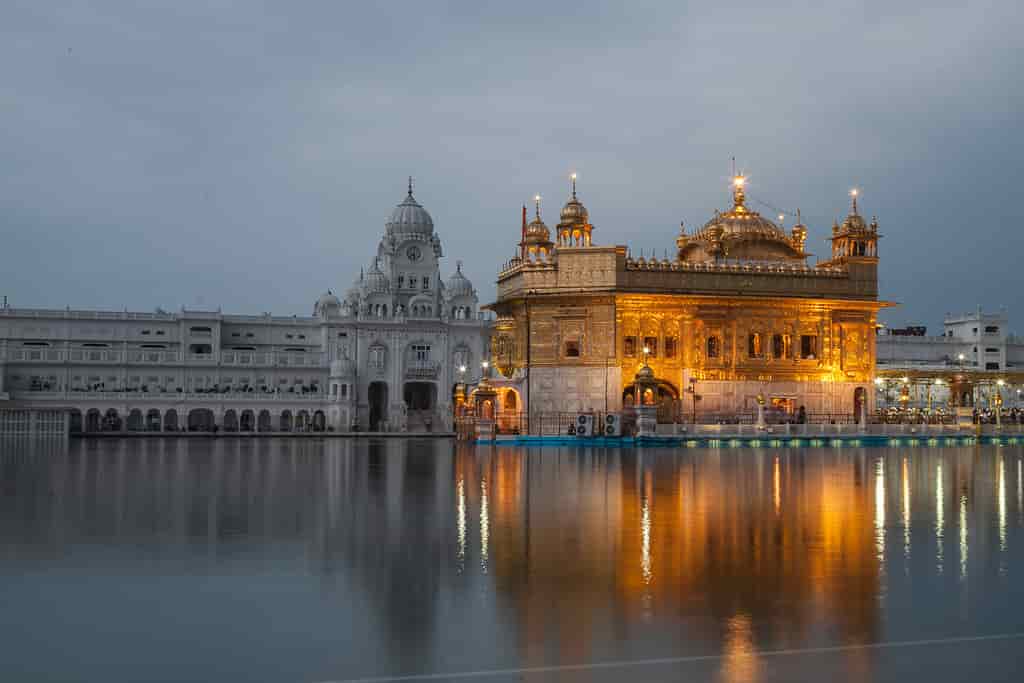 6.  DELHI
The inclusion of Delhi in this list may not go well with most people, and with good reason. If we go by crime statistics alone, Delhi looks high-risk. However, if solo female travelers follow safety protocols and don't take unnecessary risks, the city is quite safe. Delhi is chaotic, overwhelming, and confusing, but it is also beautiful, diverse, historical, trendy, and cosmopolitan. It is a fascinating melting point of old traditions and modern values. Visit the historical sights, admire the modern marvels, explore the Lodhi Gardens, go on a shopping spree in Sarojini Nagar & Janpath, enjoy the mouth-watering street food, or dance the night away at Hauz Khas – Delhi has something for everyone. Just make sure to stay in safe and busy parts of the city, don't wander about at night, use Uber/Ola/auto, keep away from strangers, and trust your instincts; and you are all set for a fun trip in the capital city.
Must-Visit:  Qutub Minar, Lodhi Gardens, Chandni Chowk, India Gate, Rashtrapati Bhavan, Dilli Haat, Hauz Khas Village, Akshardham Temple, Red Fort, Jama Masjid, Humayun's Tomb.
Best Time to Visit:  October-March
7.  LEH LADAKH
The serene landscapes, cold barren panoramas, and stunning lakes have a charm that cannot be described in words. The arresting and unspoiled beauty of Leh Ladakh should be explored by everyone at least once. The colorful Buddhist culture, slow-paced life, and serenity of the pictorial region add to the overall experience. Leh Ladakh is a favorite amongst adventure lovers and bikers. Due to the influence of Tibetan Buddhist culture, the people are religious, simple, and welcoming. They are unlikely to bother you for anything. If the remoteness of the region is a bit scary, you can find security in the presence of the Indian military even in far-off areas. Leh Ladakh is a very safe destination for solo female travelers. However, some roads are secluded and remote with no internet connectivity. While driving in such stretches, it is always recommended to have some company so that you have help at hand in case of any mishap. Barring that, you can safely travel solo in Ladakh, irrespective of your gender.
Must-Visit:  Nubra Valley, Pangong Lake, Zanskar Valley, Leh Palace, Thiksey Monastery, Shanti Stupa
Best Time to Visit: May-September
8.  GANGTOK, SIKKIM 
Gangtok, the capital of Sikkim, is one of the safest destinations for female solo travelers in India. The scenic vistas, snow-clad mountains, glacial rivers, Buddhist monasteries, and spectacular sunrises/sunsets make the place special. For the lover of adventure sports, there is river rafting, trekking, paragliding, etc. If you want to have a closer look at Mt. Kanchenjunga, go on a 10-day laborious hike through the Goechala Trek. The city is dotted with monasteries and temples. You are bound to feel secure when there are such positive, tranquil, and spiritual vibes around you.
Must-Visit:  Nathula Pass, Rumtek Monastery, Khecheopalri Lake, Phodong Monastery, Tsongmo lake, Hanuman Tok
Best Time to Visit: March-May and September-November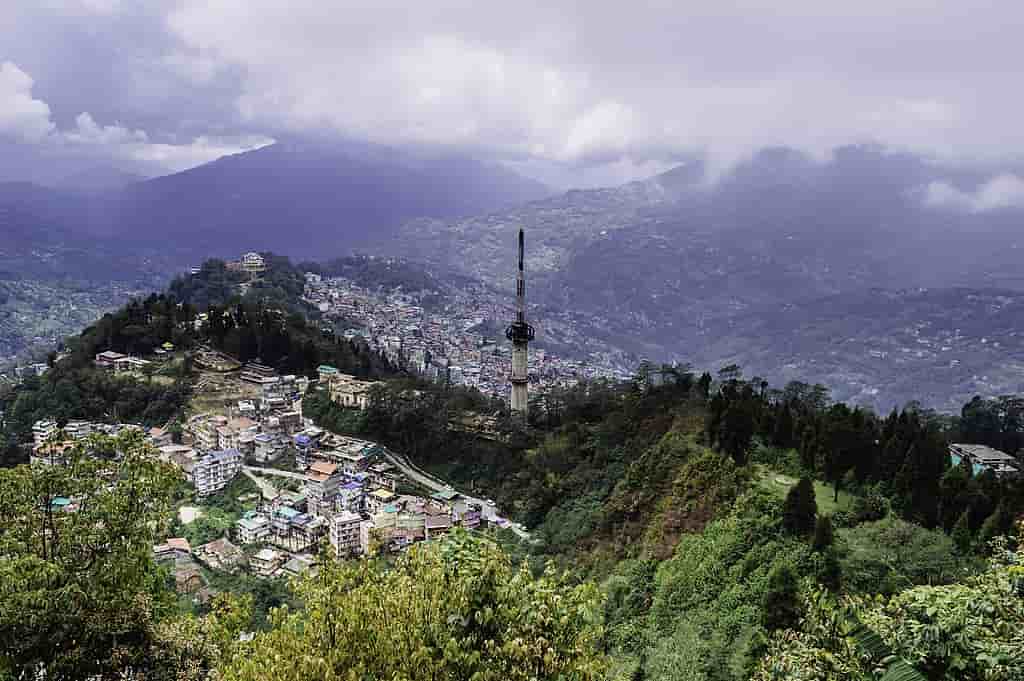 9.  Goa
If we are talking of solo trips, we cannot ignore Goa – India's ultimate beach destination. The city is immensely popular amongst tourists; Indians as well as foreigners. Apart from the gorgeous beaches, Goa is known for its luxury resorts, beach-side villas, heritage properties, Portuguese colonies, delicious seafood, water activities, wildlife sanctuaries, and beautiful churches & forts. What makes Goa different from other Indian cities are the casinos, trendy beach shacks, clubs, and pubs that can be found all over the city. The city has a vibrant nightlife, happening flea markets, cheap alcohol, hippie culture, and the right attitude. No wonder it is known as the party capital of India. Stay away from crazy rave parties and secluded beaches and you won't face any issues. The city is considered to be very safe for women, so pack your swimsuit and flip-flops and head to Goa for your solo trip.
Must-visit:  Aguada Fort, Anjuna Beach, Calangute beach, Se Cathedral, Baga Beach, Dudhsagar falls, Basilica of Bom Jesus.
Best Time to Visit: October-March
10.  MUNNAR, KERALA 
Another off-beat destination making it to the list is Munnar from Kerala. The enchanting hill station is a perfect getaway if you are looking for some 'me-time' in serene and beautiful surroundings. You are going to be engulfed by spectacular panoramas at every turn – miles & miles of emerald tea-green gardens, charming villages, spice plantations, rolling mist-clad hills, shimmering lakes, winding trails, and lush greenery. People in hilly areas are very hardworking, kind, and honest and know how to respect women. Kerala has been slowly rising on the popularity chart amongst travelers and has been responsible for the steady growth of tourism in India,
Must-See:  Devikulam, Eravikulam National Park, Mattupetty Dam, Tata Tea Museum, Anamudi, Attukad Waterfalls
Best Time to Visit:  October-March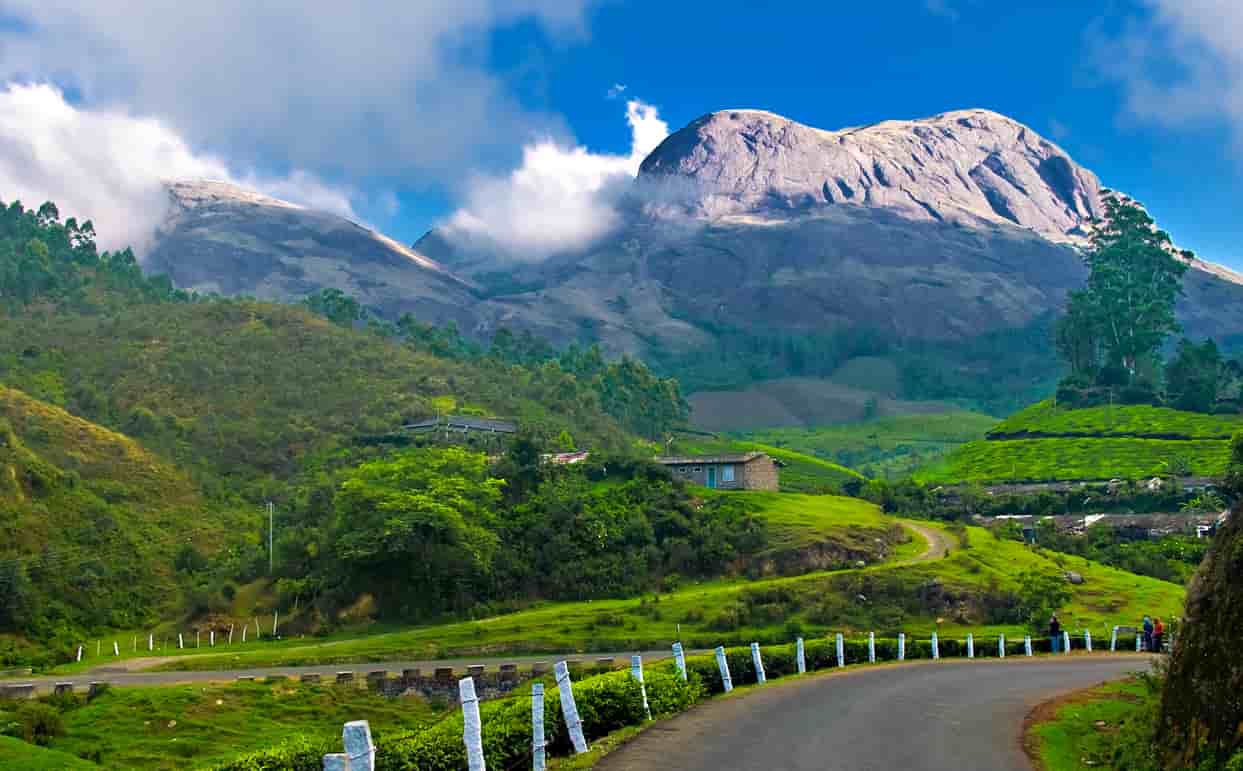 Plan a Trip Today
Besides the above-mentioned places, there are many more safe destinations for women in India. Shillong, Rishikesh, Shimla, Jaipur, Pushkar, Kovalam, Nainital, Dharamshala, Mysore, Kaziranga, and Kasol are the more popular ones. Internet connectivity, improving infrastructure, social media addiction, and general awareness have made a stark difference in the remotest of places in India. It's time that solo female travelers start thinking about India as a safe and viable option. Also, make sure to be well informed of any travel entry restrictions that may be in place before planning a trip to this amazing country
Subscribe to Our Newsletter