Positano - The Fairy Tale Town
Positano
The Fairy Tale Town
         If you haven't been to Amalfi Coast, you have not seen the best of Europe. Amalfi Coast is located in South of Italy and with its stunning coastline, rugged cliffs and Mediterranean regions, it's a dream destination. Amalfi coast has few picturesque towns, but Positano, Amalfi and Ravello are the most popular. On embarking in Naples during a cruise, we decided to head to Positano for a day trip. We opted for taxi as we were short of time. Do not hire a car, as parking is difficult to find and is prohibitively expensive.  In addition, driving is torturous as the road is narrow and traffic is killing.
           Winding through the narrow lanes cutting the mountains, I was spellbound by the glimpses of beauty of the Amalfi coastline. I can assure you that this is The most scenic drives I have taken. Craggy cliffs, vivid blue sea dotted with small boats, elegant trees and picturesque gorges makes it the most exquisite coastlines in the world. While en route to Positano, you cannot help stopping every few miles to admire the astounding views and click some vivid pictures.
            The small town of Positano can be reached either by road or by ferry from Naples. Both are excellent options as they offer splendid coastal views along the way. However, if you go by ferry, you will have to climb lots of stairs with your luggage when you reach shore.
As you approach Positano, you would be mesmerised by its beauty. Colourful Mediterranean houses perched on cascading hills are spilling down into the sea, Tiny crescent bay, bunches of purple bougainvillea, splendid coastal views are some of the images that are bound to leave a lasting impression.
Positano is not only about its bewitching coastline. The charming town with its pastel coloured houses and unique architecture looks almost theatrical. The step streets are lined with boutique hotels, quaint restaurants and fashionable boutiques. Positano is famous for its extra-large fragrant lemons, lemon products, colourful silks, ceramics, leather sandals and exquisite linen clothing. The products are exclusive and expensive but worth buying if you are in mood to splurge.
Positano is also called the 'vertical town' because there are lots of stairs leading to everywhere. But it is really an experience roaming the charming streets with the sun-bleached houses and visiting the boutiques to buy their enchanting offerings. If you don't want to climb stairs or are not fit enough, it is good option to book a room close to the aera you want to linger.Alternatively. you can use the local bus. Positano has budget lodgings as well as exclusive hotels to stay, though most of them are on a higher range. Better book in advance in peak periods. There are handful of restaurants offering local but delicious cuisine. The seaside town has glamorous bars and clubs and an enviable night life.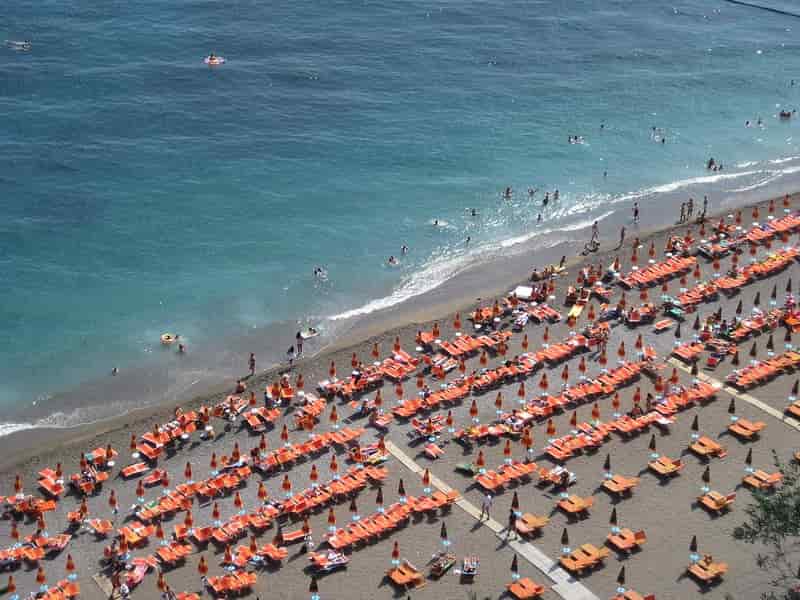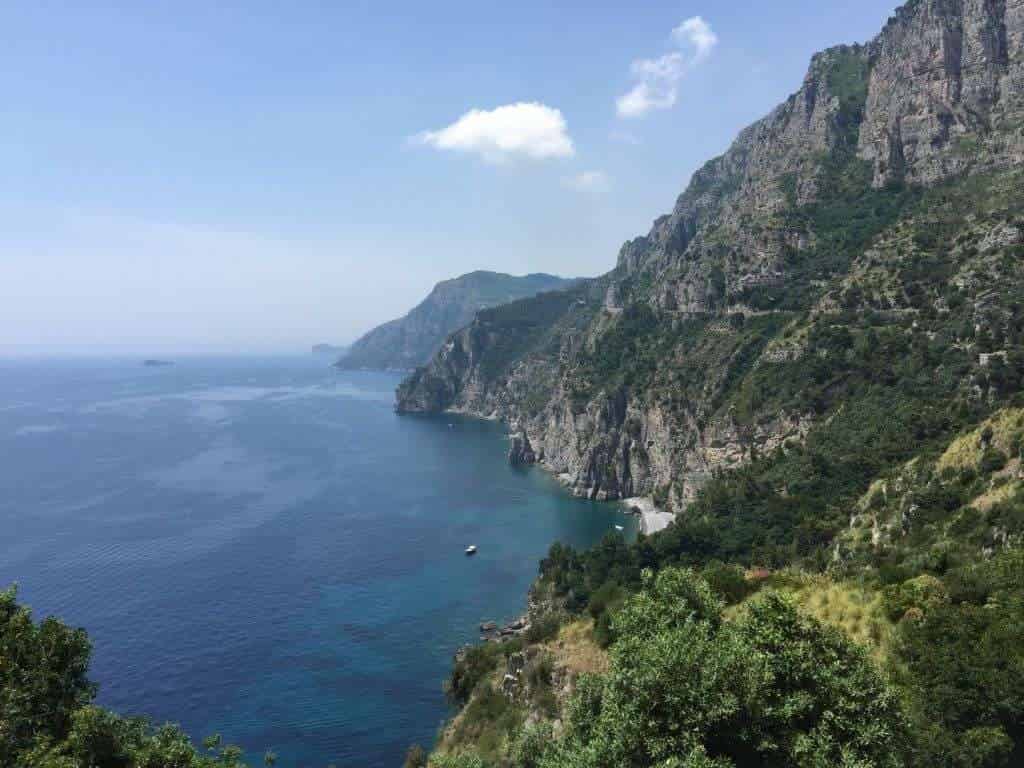 You should take time to walk to the tiny top area of Positano and soak in the magnificent view from there. Sunset is truly majestic. Collegiata di Santa Maria Assunta, the old church  is one of the most famous attraction of Positano. Fornillo and Spiaggia Grande are the two glamorous, celebrity packed beaches of the picturesque village. Beaches of Positano, like most beaches of Europe are rocky not sandy. But the main attraction is not the beach but the view from the beach. From here you can watch pure and unfiltered beauty. The town rising high above you on the cliff and the cliff rushing to meet the ocean. This is a beach not to sleep but to sit and soak in the beauty of one of the most photogenic village of the world.
        Positano has an old-fashioned charm which forces you linger and soak in the enchanting and breathtaking views. I instantly fell in love with this fairy tale town. 
Subscribe to our newsletter