9 Budget-Friendly US Cities For Family Vacations
Budget-Friendly US Cities For Family Vacations
Let's play Word Association! What first pops up in your head when you hear "family vacation"? I'd try to guess. Is it – noise?
Disneyland?
Ice creams?
Beach?
Sibling wars?
Or maybe – huge expenses? Nod if you agree – traveling is enriching, but it's not cheap. 
Holidays are a great time to strengthen family bonds, make memories together, relax and just get fun. It's also a fantastic chance for children to experience the world and learn something new through experiences rather than books. However, family vacation plans may spoil the adventurous mood when you start to count spending. Indeed, when you travel with your family, all expenses are multiplied by the number of children, so the costs increase. For example, the average family of 4 spends around $4,580 on vacation annually. 
It's impressive, isn't it?
So, how to enjoy the summertime without destroying your wallet? There's one solution – bet on El Paso rather than San Francisco. In other words, choose cheap destinations! Travel experts developed the list of the most affordable US cities with amazing weather. They calculated Numbeo's cost of living and added the rent index for North America to get that result. Based on their analysis, I chose 9 top budget cities that are kid-friendly, safe, and full of attractions to keep every family member happy! Sound interesting? Read on to find out more.
El Paso, Texas
El Paso is a border town in West Texas near the Rio Grande on the US-Mexico border. Did you know it was called Six Shooter Capital? But don't worry, despite its wild-west past, it's now peaceful. In fact, El Paso is ranked as the tenth safest city in the United States. Fortunately, you can still see remnants of the past there (and mentally transport yourself to the wild west), and because of how close the border is, you can simultaneously experience Mexican and American culture. That isn't all. With 302 days of sunshine per year, El Paso has earned the title of Sun City and has become my favorite affordable destination for family vacations. To be honest, every family trip is better when the weather is sunny!
What to do:
Visit the El Paso Zoo 
Explore Franklin Mountain State Park
Check the area's oldest inhabited village at Keystone Heritage Park
Try Mexican food
Book tickets in Viva El Paso and watch a show at McKelligon Canyon Amphitheatre
Wichita, Kansas
If you want to experience the cowtown lifestyle, Wichita is the place to go. It is now the largest city in Kansas, but it retains a "small-town feel" and offers exceptional experiences, such as the living Cowtown Museum. Wichita, the self-proclaimed Air Capital of the World, will provide your family with a respite from the city dust. Oh, and don't overlook Pizza Hut! It was indeed born in this city!
What to do:
Visit the Museum of World Treasures
Experience 1865's life and interact with townfolks in the Old Cowtown Museum
Go to Tanganyika Wildlife Park, the most interactive wildlife park in the Midwest, and swim with penguins!
Of course, eat a lot of Pizza Hut pizza!
Tulsa, Oklahoma
Tulsa suddenly gained popularity when it appeared on CNN Travel's list of the best places to visit this year. Prior to the opening of Bob Dylan's Center, the city was known for having the most extensive Art Deco architectural collection. However, I know that children usually find culture boring. Fortunately, this city has a lot more to offer. The best part is that many of the attractions are free, making the city not only kid-friendly but also wallet-friendly. Tulsa can entice you to the point where you consider working remotely (kidding, but it really is enchanting).
What to do:
Go to Tulsa's Gathering Place
Play in Woodward Park and Gardens
Explore hike and bike trails in Turkey Mountain Urban Wilderness Area
See the largest bull sharks exhibit in the world at the Oklahoma Aquarium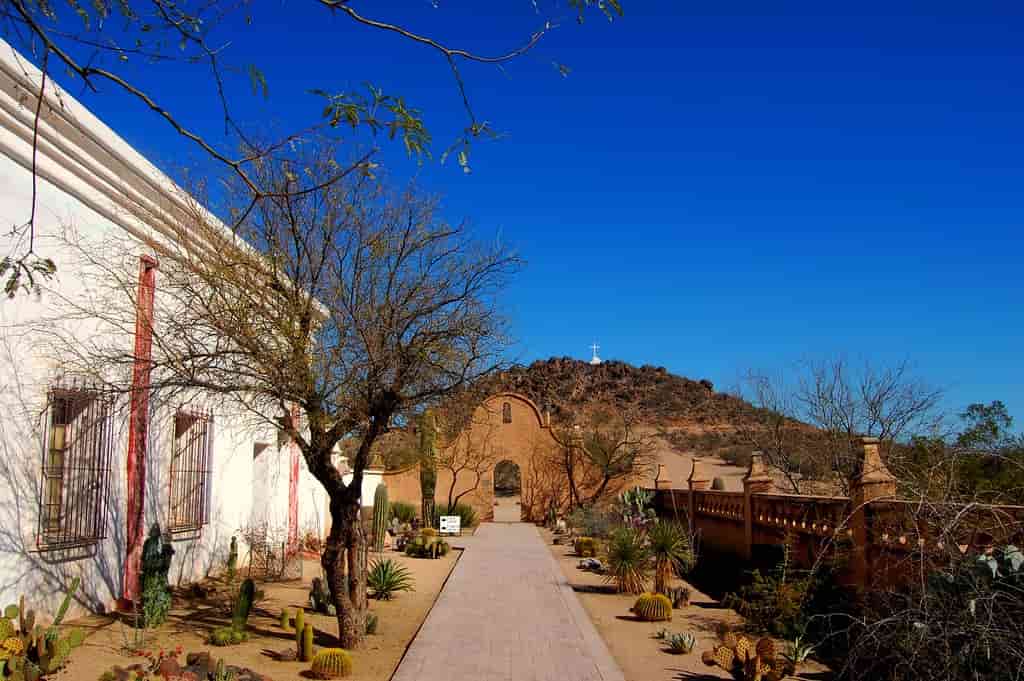 Tucson, Arizona
Tucson appears to be the perfect destination for those seeking to spend quality time in nature rather than visiting restaurants, museums, and shopping malls. Filled with a Mexican vibe, Tucson is the best choice to relax and strengthen family bonds. Also, it's highly recommended for all foodies. This city was designated a UNESCO World City of Gastronomy in recognition of its authentic Mexican cuisine and innovative Southwestern flavors.
What to do:
Befriend a snake and get a true desert experience  at the Arizona-Sonora Desert Museum
Try tortillas in Guadalajara Original Grill 
Spot giant cactuses in the Saguaro National Park
Get active on a historic bike tour of Tucson
Visit a ranch and try horseback riding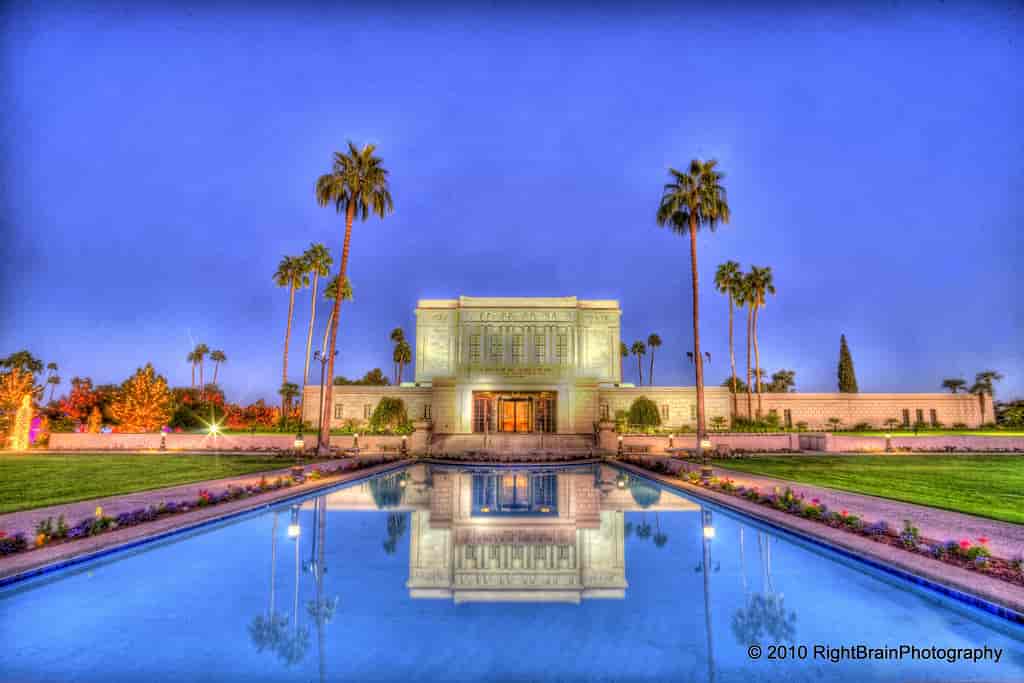 Mesa, Arizona
Let me introduce you to Mesa, another great place for food lovers! In fact, it provides the thoughtfully curated Fresh Foodie Trail. However, even if you are not a foodie family, there is plenty to do. Mesa is a fascinating blend of two opposites: stunning landscapes and a modern city. Aside from canyon-carved waterways and one-of-a-kind desert beauty, you can also relax at a wellness resort. Furthermore, spending time there won't make a hole in your pocket.
What to do:
Spend delicious time on Fresh Foodie Trail stops
Hike the Hieroglyphic Trail in the Superstition Mountains (and learn more about the ancient Hohokam Indian settlement by a chance)
Enjoy desert flora and fauna at Usery Mountain Regional Park
Hit the road at Desert Trails Bike Park 
Oklahoma City, Oklahoma
The first thing that comes to mind when thinking of Oklahoma is probably basketball. All thanks to the Oklahoma City Thunder and their legendary Johnny Bench and Bobby Mercer! If you have any young sports fans at home, they will be ecstatic to visit this city. But is there anything that can be done? Well, Oklahoma is a stunning, modern masterpiece on a budget. Whether you enjoy fine dining or rock climbing, you'll find it here. It also has one of the southwest's fastest-growing entertainment districts, making it an excellent choice for a family vacation.
What to do:
Admire the natural beauty at Myriad Botanical Gardens 
Take a boat ride down the Bricktown canal
Try roller coasters and water rides at Frontier City 
Visit Riversport Adventure Park
Watch an OKC Thunder game
Memphis, Tennessee
It's been dubbed the "Birthplace of Rock and Roll" as well as the county's BBQ capital – how cool is that? All of this is true about Memphis. This city is brimming with kid-friendly attractions that won't break the bank! The musical, Rock & Roll background of this location lends a unique atmosphere to the tour. At the Rock N' Soul Museum, you can add a dash of education to spice up your vacation. Just remember to listen to good music while touring, and don't forget to visit Elvis Presley's home!
What to do:
Visit Elvis Presley's Graceland
Explore Rock N' Soul Museum
Catch the Peabody Duck Parade at 5 p.m. at the Peabody Hotel
Find adventure at the Children's Museum of Memphis
Albuquerque, New Mexico
This city is a hidden treasure. Albuquerque, while often overlooked in favor of Santa Fe, is an excellent destination for teaching children about history, culture, and geography. Nature centers and museums are just a few of the many family-friendly activities available. From dinosaur exhibits to outdoor hiking (or even ballooning ), this inconspicuous city will surprise you with a fun day of exploration at a low cost. Did I mention it's also the hot air balloon and flamenco capital?
What to do:
Participate in the world's biggest hot air balloon festival, Albuquerque International Balloon Fiesta
Visit the New Mexico Museum of Natural History & Science with dinosaur exhibits and a planetarium 
Take a flamenco dance class at Casa Flamenca
Discover the world's largest collection of live rattlesnakes at the American International Rattlesnake Museum
Kansas City, Missouri
If I had to pick just one reason to visit Kansas City, it would be immersive museums. Indeed, museums dedicated to baseball, toys, and jazz provide fascinating opportunities to enthusiasts of various activities. Kansas City is also an excellent place to inspire your children to pursue STEAM (Science, Technology, Engineering, Arts, and Math). The Regnier Family Wonderscope Children's Museum of Kansas City is a non-profit museum full of interactive exhibits and experiences that the whole family can enjoy. A trip to Kansas City could spark a lifelong passion for learning! And, of course, these vacations will not strain your budget.
What to do:
Provide your kids with educational experiences in the Regnier Family Wonderscope Children's Museum of Kansas City 
Explore the Midwest's largest collection of antique toys in The National Museum of Toys and Miniatures
Enjoy creative time in a free art studio for kids Kaleidoscope
Plan a picnic in Jacob L. Loose Park
Fall in love with LEGO in LEGOLAND Discovery Center Kansas City
Final thoughts
So – which city is your beat? Sunny El Paso, wild Wichita, or naturally beautiful Tuscon? Whatever you decide, I hope you have fun, lovely, and – of course! – not-too-expensive time with your family there! Just remember to avoid the most common travel mistakes, pack carefully, and do it quickly. Since children are so adventurous, I'm sure you'll have a fantastic trip no matter where you'll go.
 Karolina Zając, a writer and travel enthusiast at PhotoAiD. When it comes to writing, she loves bringing dry facts to life. When it comes to traveling, she just loves bikes. Her Instagram link
Subscribe to Our Newsletter