Top 10 Things to Buy in India
Top 10 Things to Buy in India
Every country has its own distinct history, culture, and traditions. These elements can be seen in practically all facets of life, including celebrations, food, and shopping. When you have a diverse and widely dispersed country like India, the range of shopping is fantastic and never-ending. Every region in India has something special to offer visitors, making it a shoppers' paradise. Depending on where you go in the country, you will find unique stuff to shop for. From elaborately embroidered textiles in Rajasthan to Pashmina shawls in Kashmir to scented spices in Kerala, there are lots of wonderful things to buy in India. The teeming marketplaces, historic bazaars, street shops, and state emporiums are bursting with incredible local products that are exceptional, exquisite, and generally affordable.
Everything is now accessible with just a click of a button thanks to the worldwide explosion of online shopping. But nothing can beat the appeal of personally exploring the vast collection of treasures on display. However, online shopping is not a bad choice if you are not traveling to a particular area. Buying authentic and handcrafted goods from India is just not about picking a souvenir. With a little effort and time, you will be able to purchase something special that you will cherish and love for years to come. Here is a quick guide to some must-buy things from India and the best places to get them.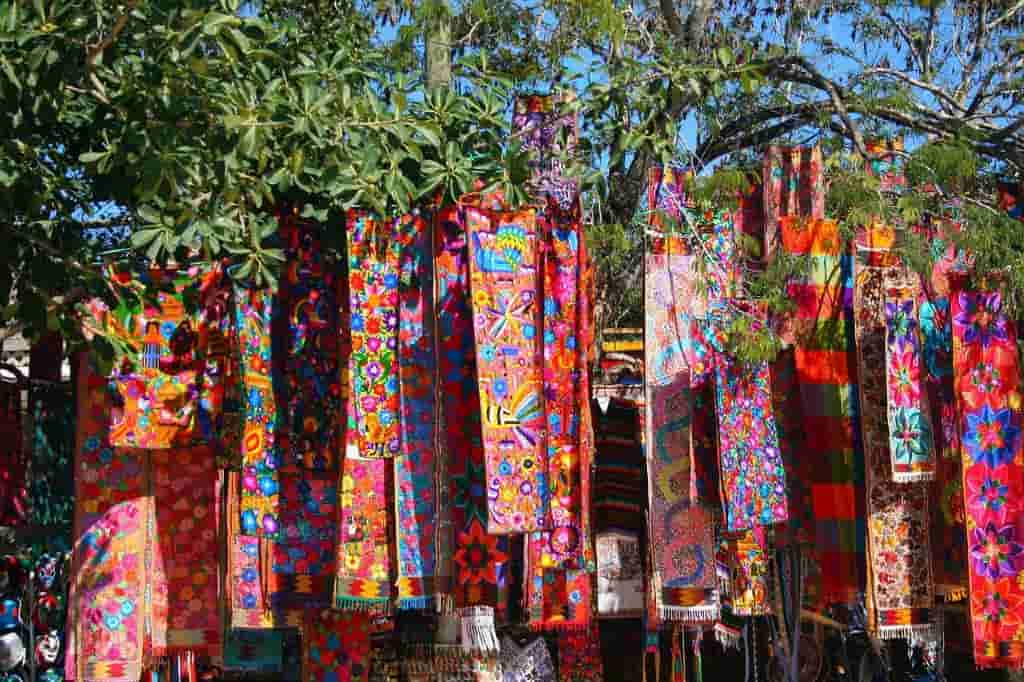 1). Indian Spices and Herbs
Indian food is an explosion of flavors, tastes, and spices. If you enjoy Indian cuisine, you should definitely bring the spices back with you. The quality, freshness, and smell are of the finest quality. Fennel seeds, bay leaf, asafetida, saffron, black pepper, cardamom, cinnamon, cloves, star anise, and mustard seed will undoubtedly help in enhancing the scent and flavor of any dish you prepare. If you want to try Indian food, stock up on spices like dried ginger, turmeric, coriander, cumin powder, garam masala, and other curry powders, which are all easily available in any neighborhood spice shop. Kerala is the spice bowl of India and most of the authentic spices grow in southern India. If your stay is largely limited to Northern India, visit Khari Baoli in Chandni Chowk, Asia's largest wholesale spice bazaar.
2). Indian Tea
Given that India is one of the world's top tea producers, tea connoisseurs are in for a treat. Indians are tea addicts, and they can easily consume 3-4 cups of tea every day. It is known as chai and is typically brewed with milk, sugar, cardamom, cinnamon, and ginger. Given that Indian tea is among the finest in the world, it makes sense to buy a packet or two of your preferred variety, whether it be pre-mixed chai, Darjeeling tea, Assam tea, or Nigiri tea. Each of them has a distinct flavor, color, body, taste, and processing method. Try the different varieties and take home the delectable flavors of the popular Indian beverage. If you are visiting tea-producing regions such as Munnar, Connor, Assam, or Darjeeling, get your tea from a factory outlet in these cities.
3). Pashmina Shawls & Scarves
Pashmina is a shawl woven from cashmere wool sourced from Pashmina goats reared in the Himalayan ranges of Kashmir. They come in a wide range of colors and patterns, and occasionally with exquisite hand embroidery. Pashmina shawls are handmade, light, soft, and warm. The elegant stoles look great with both Indian and Western clothing. You can find cheap replicas that are either a mix or completely fake. 
In fact, in India, you will come across beautiful shawls made of wool, silk, cotton, and other blends that are worth buying. But, don't be duped into paying the price of a genuine Pashmina shawl for a knockoff. The price of an authentic Pashmina stole starts at $40. If you want authentic stuff, always go to reputed stores or government-approved outlets. If you are not visiting Kashmir, Ahujasons & Kashmir Emporium in Delhi are good places to buy Pashmina shawls. Your Pashmina shawls & stoles will last you a lifetime if you take good care of them.
4). Indian Textiles
India is renowned for its cotton, silk, linen, khadi, and wool textiles. They come in vivid hues with ethnic motifs & designs. Rajasthan is particularly well-known for its beautiful textiles, which feature amazing homegrown printing and embroidered skills. Batik, Bandhej, Leheriya, Shibori tie & die, Bagru patterns, indigo dyeing, and hand-block printing are some of the processes used to make the fabrics distinctive and exquisite. Gujarat's Kutch region also boasts a stunning array of vibrantly colored textiles with striking patterns and intricate appliqué & glasswork. Select dress materials and have them tailored to your preferences. Other items manufactured with these amazing fabrics include embroidered cushion covers, applique wall hangings, block-printed bed covers, embellished door hangings, and soft cotton quilts (Razais).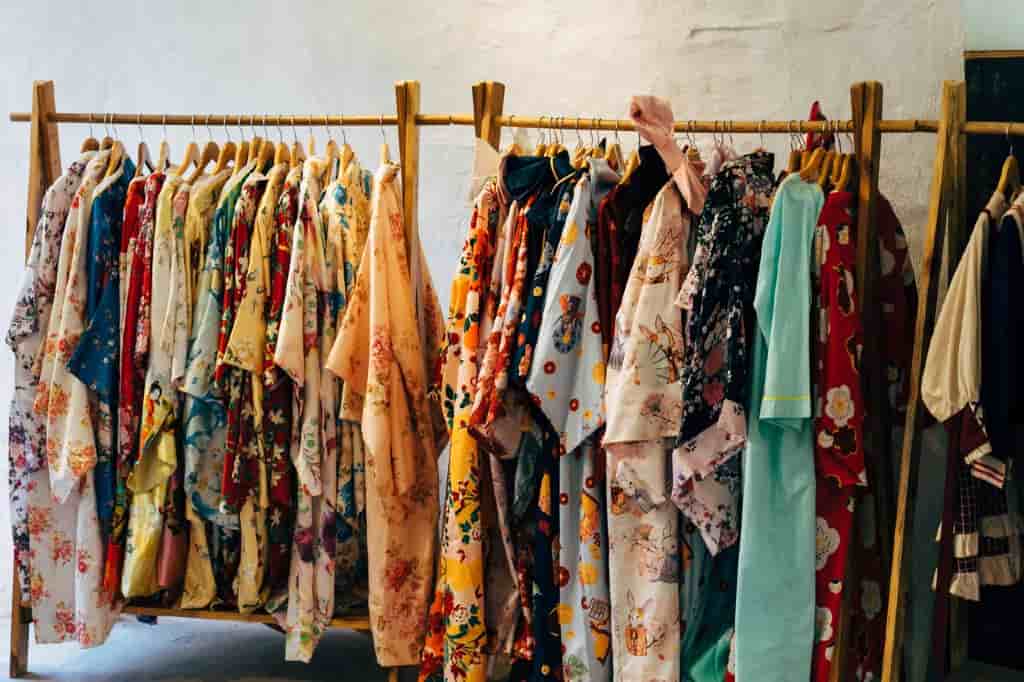 5). Indian Clothes
If you go to stores in the United States or Europe, you would have observed that the majority of cotton clothes are sourced from India. So, while you're out there, why not seize the opportunity to pick up some ready-made outfits? In India, you can get Mulmul tunics, cotton bottoms, boho dresses, and linen shirts/tops just about everywhere. Jaipur, Goa, & Delhi are places where you can buy them at very affordable rates. Delhi is the hub for Western, Indo-western, and Indian apparel if you're searching for superior quality and styles. High-end American retailers like Urban Outfitters, Free People, and Anthropologie carry comparable merchandise. Check out Delhi's top markets for shopping. Sarees are difficult to wear, but you can always buy Indian tunics, salwars, dhotis, and kurtas and wear them in your homeland.
6). Indian Jewelry
Indians are totally enamored with gold and gold jewelry. The women here are always seen wearing some type of precious ornament. Indian jewelry is sculpted in brass, silver, gold, and platinum. They are intricately crafted and adorned with gemstones, enamel, pearls, and diamonds. If you want to buy gold ornaments, India is a good option. Prices are substantially lower here than in the Western world due to cheaper labor costs. However, always check to see if the ornaments are hallmarked, as many counterfeit items are sold. 
The jewelry differs from one region to another. Although Jaipur is known for its gems you can find beautiful, handcrafted trinkets in all parts of India. The tribal jewelry from Jharkhand is also worth buying. Earrings, necklaces, pendants, nose rings, bangles, rings, anklets, and bracelets are all available in both contemporary and traditional designs. You will undoubtedly find something you like because there is so much to choose from.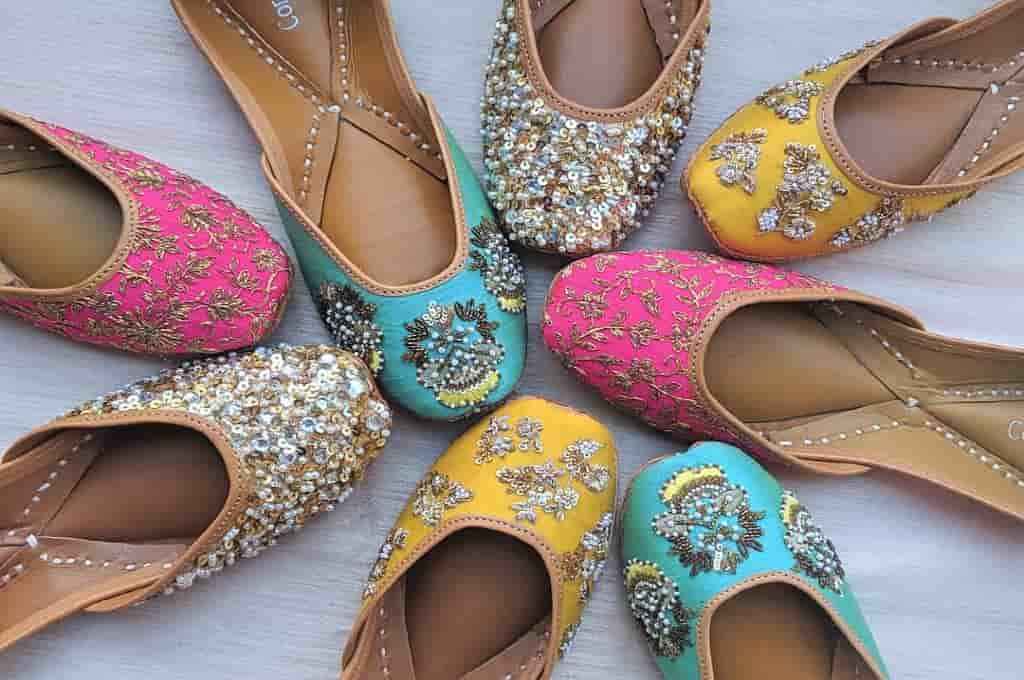 7). Indian Footwear
India is a major producer of leather. This explains why the country is famed for its comfortable and reasonably priced footwear. Slip-on, sandals, loafers, shoes, and chappals are manufactured in colorful and trendy styles. Along with the typical items, you should also look for Kolhapuri chappals, crystal-beaded sandals, and Juttis (embroidered slippers made of camel leather). I'm sure you'd be tempted by the gorgeous ethnic footwear. The ideal locations to buy footwear are Agra, Delhi, Mumbai, Punjab (for Mojaris), Maharashtra (for kolhapuris), and Rajasthan (for juttis).
8). Ayurvedic Products
Ayurveda is a natural system of medicine and healing that has been practiced in India for generations. They draw their knowledge from ancient scriptures and emphasize chemical-free, herbal-enriched treatments for healing the body.  Try out a few Ayurveda products and services if you're visiting India. Kerala is the perfect place to treat yourself to an Ayurvedic massage. Once you've used their solutions, you'll be assured of their therapeutic and curative benefits. You don't need to use them for any significant ailments, but rather to improve your holistic well-being. These traditional therapies are excellent for dealing with skin/hair problems, clearing impurities, boosting immunity, improving digestion, lowering stress, and increasing life harmony. 
Few Indian brands, such as Biotique, Himalayas, and Forest Essentials, sell high-quality herbal and all-natural solutions. Face masks, hair oils, shampoos, conditioners, creams, sunscreen, soaps, essential oils, balms, cleansers, moisturizers, and many other items are easily available. They are great alternatives to chemical-based cosmetics and skin care products.
9). Indian Paintings
Let's shift the spotlight away from consumables toward more durable products. Indian art and sculpture are well-known worldwide, and you can get excellent artwork for your home. The majority of the paintings are on paper or canvas and may be readily transported after being packed in a round cardboard box. Rajasthan's miniature paintings are beautiful and compact. They highlight local landscapes, historical scenes, culture, and landmarks. 
One of the most sought-after souvenirs from India is Madhubani folk paintings from Bihar. It combines natural pigments and dyes to form intricate shapes and patterns that are not found anywhere else. To create this eye-catching piece of art, the artists utilize numerous tools such as fingers, brushes, twigs, nib pens, and matchsticks. In addition to these, you can purchase traditional artwork from Andhra Pradesh (Kalamkari), Tamil Nadu (Tanjore), West Bengal (Kalighat), Maharashtra (Warli), Bengal (Kalighat), Sikkim (Thangka), and Orissa (Pattachitra). The State Emporiums in Delhi are usually a good option if you aren't traveling to these states.
10). Indian Handicrafts
It would be incredibly sad if you left India without purchasing any of the traditional handicrafts that are sold there. Many materials, including brass, leather, clay, stone, cane, bamboo, wood, and coconut shells, are used to create these art pieces. These easily accessible raw materials are used by skilled artisans to carve pottery pieces, decorative boxes, home decor items, statues, puppets, musical instruments, masks, baskets, sculptures, figurines, frames, carvings, and durries. The handicrafts come in all sizes and make the perfect gift for friends and family. The meticulously crafted artifacts have regional variances that you will discover as you travel across the country. Dilli Haat, State Emporiums, and the Central Cottage Industries Emporium in Delhi have an outstanding selection of handicrafts from every state of India.
Interested in more? You won't be disappointed. Leather bags, carpets, Bollywood music, incense sticks, candles, Indian sweets & snacks, pickles, honey, coffee, saffron, walnuts, cashew nuts, oil lamps, Bidri products, lac bangles, and sandalwood are just a few examples of items that you can buy from India.
Subscribe to our newsletter