7 Hidden Costs of Budget Airlines
7 Hidden Costs of Budget Airlines
In recent years, we have witnessed the rising popularity of Budget Airlines. The travelers are offered surprisingly low fares to fly around the world. After surfing the net, you might have also found a real bargain. Getting a great deal on flight fares is the perfect start to a great vacation. But before you hit the "buy now" button, take some time to find out if it is really the cheapest option. Budget airlines often use tactics to discreetly inflate the prices of tickets. The hidden costs and tricky price traps are often buried in the fine print. So, there is a significant gap between the prices you see and the amount you actually end up paying for your trip. Let's have a look at these potential 'extra' fees that may inflate the actual cost of your airline tickets.
What exactly is a Budget Airline?
Budget Airlines, also called Low-cost Airlines and No-frills Carriers, offer flight tickets at relatively much lower prices than traditional carriers.  There is no business class and economy seats are narrow with practically no leg space. Their primary aim is to keep ticket prices low. Low-cost carriers strip flights down to the basics and upsell several extras – meals, pre-assigned seats, inflight entertainment, and other passenger services. So, the passenger is required to pay for in-flight meals, drinks on board, seat reservations, printing boarding passes, check-in baggage, credit card charges, etc.
The No-frills carriers also reduce costs in other ways that are not so obvious to the passengers. They use smaller, outer-layer airports and offer odd flight timings to avoid hefty user fees. The airstrips used by such carriers are often very far from the terminal and you might have to spend 15-20 minutes on the bus to reach the terminal after landing.  These savings are then passed on to the consumers. Some of the most popular Budget Airlines are Ryanair, Easyjet, Indigo, Jetstar, Air Asia, TigerAir, Wizz, FlyZoom, Southwest, JetBlue, Spirit, etc. To get an idea about the hidden costs, check this 

Hidden Costs of Low-cost Airlines
1).
Luggage
Luggage is the major factor that adds up to your flying costs as the permitted baggage allowances have fallen drastically in recent years. Many airlines have started restricting hand luggage to small bags and you have to pay for even carry-ons. Low-cost carriers mostly charge for checked bags and sometimes even carry-ons. If your baggage is even slightly over the permitted allowance, you end up paying exorbitant charges for it. The additional costs may be quite significant, in case you are traveling with heavy bags. When comparing fares, don't forget to check the baggage weight and size restrictions as these fees vary widely amongst airlines.
2). Meals and Beverages
One of the most common traps is the extras that you are tempted to buy during flights. You end up spending a few hours reaching the airport and clearing all the formalities. Meals and beverages are things that you might need on the flights. Such services are normally included when you fly traditional airlines. But, these freebies aren't available on low-cost airlines. To satisfy your hunger pangs, you are forced to buy expensive & crappy food and drinks during flights. You have the option to eat something at the airport before you board the plane. It may still be expensive, but at least the quality would be much better. Or you can pack something from home to eat during your journey. Finish your drinks before security, or they will be confiscated there.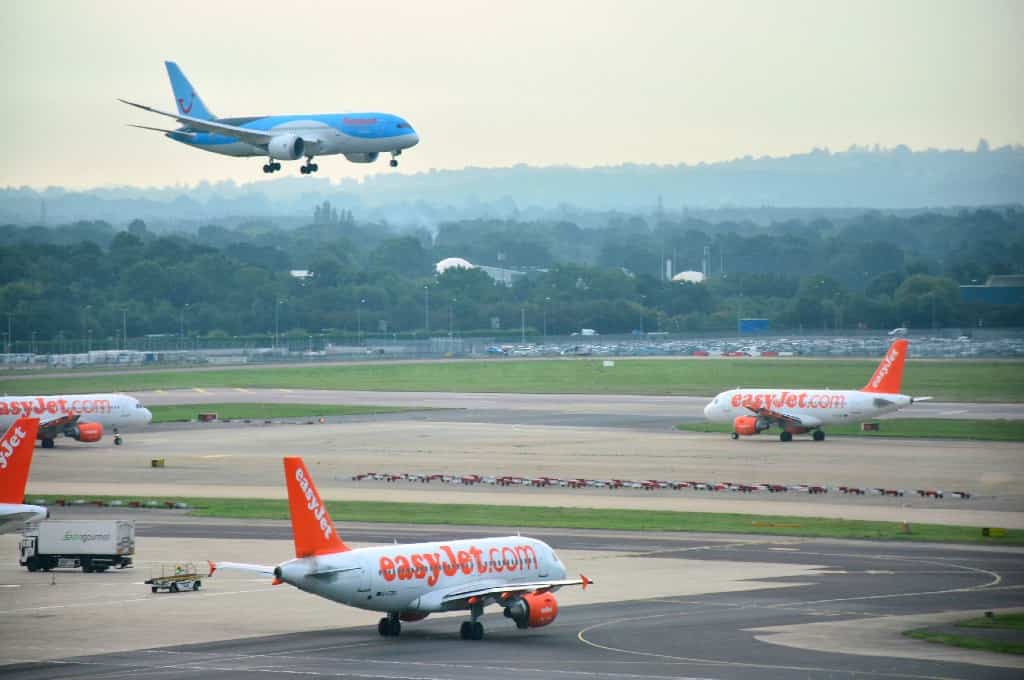 3). 
Taxes and Charges
Typically, full-service airlines include airport taxes and credit card charges as part of the first fare quoted, but budget airlines may levy them separately. So, don't be deceived by the prices shown initially. That may just be the base fare and there would be additional fees, taxes, and surcharges. All these extras significantly add up to the actual cost of the tickets. By the time you reach the point of purchase, the fares will have gone up considerably. Avoid credit cards and use payment options that don't incur any additional fees. Before processing the final payment, check all the add-ons and the final fare.
4). 
Extras
The tickets have been sold, but the low-cost airlines would try to extort money for little services that you had taken for granted in the past. You have to pay for selecting a seat, checking in at the airport, printing boarding passes, making an offline booking, etc. Don't fall into the trap. Plan ahead to save money. Free online check-in via the official websites of budget airlines is easy and convenient. Why stand in long queues and pay to get your boarding pass at the airport? Offline booking comes with a charge as an agent has to spend time making your reservations. Labor is expensive and you may be charged an extra fee for this. Online booking is the way to go. Low-cost carriers may offer seats in the middle row or back of the aircraft for free. If you prefer window or aisle seats, you will have to pay extra for your seats.
5). 
Cancellations and Refunds
The tickets sold by Low-cost Carriers are mostly non-refundable and non-changeable. In case of cancellations and changes, don't expect any refunds. The most you will receive is a credit voucher for future travel. Buy a ticket on a budget airline only if you are convinced that you are going to catch that flight. Opt for a more flexible option on a full-service airline, if you are not 100% sure about your trip. If the airline delays, cancels or re-routes the flight, you won't be getting any compensation, alternative travel arrangements, or hotel accommodation. Basically, even if it's the fault of the airlines, you are left to fend for yourselves. Moreover, they follow very strict timelines. If you are even slightly late for check-in or boarding, your ticket will be forfeited and you won't be eligible for any refund or credit.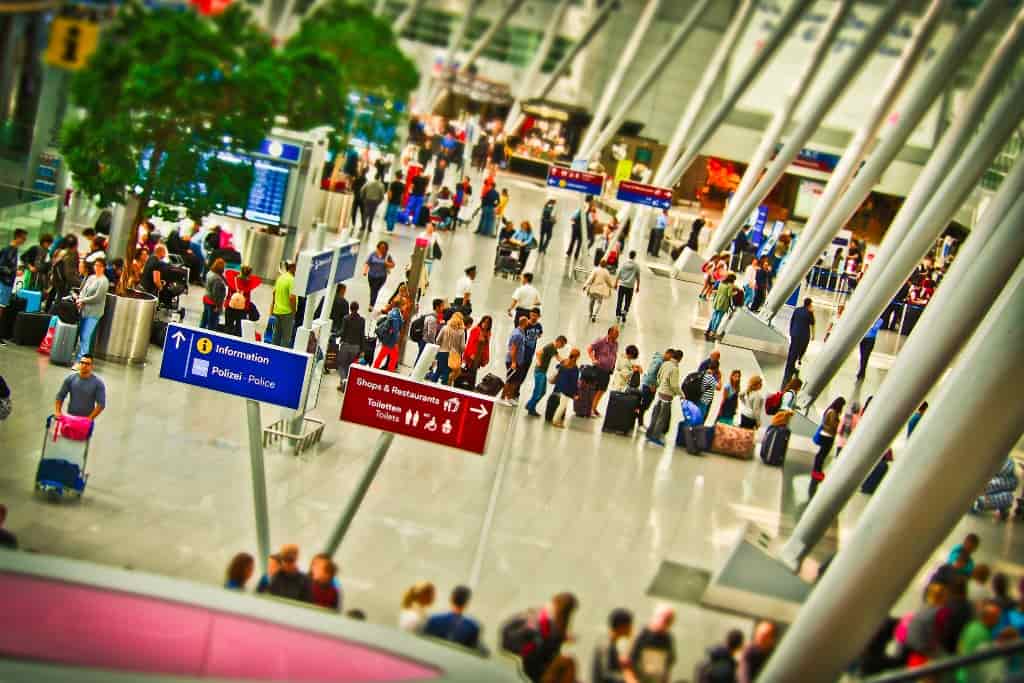 6). 
Destination/Departure Airports
Nowadays, it is common practice to have multiple terminals. The main terminal is dedicated to full-service airlines, and the other caters to budget airlines. The low-cost carrier terminals may have fewer amenities, minimum passenger services, limited parking space, and may be further off the city. All this adds up to the cost. Many cities have two airports and budget airlines are always assigned a secondary airport. You might depart/arrive at an airport that is in the middle of nowhere with no public transport or airport shuttle service. For example, most Low-cost carriers fly to and from Gatwick Airport, London, and not the main Heathrow Airport. It is difficult and expensive to reach Gatwick Airport. Check the cost and frequency/availability of public transport from these secondary airports before making your reservations.
7). 
Flight Timings and routes
Low-cost carriers try to save operational costs by running flights at odd times – early morning, late evening, or night flights. Before booking the ticket, pause and consider other logistics. Would you be able to find to-and-fro public transport at such bizarre times? Are you paying for an extra hotel night by arriving late at night at your destination? If you are forced to use a taxi or book an extra night, any savings that you may have done while booking tickets on a Budget Airline would go for a toss. Low-cost carriers have limited coverage and you may be forced to take a stopover or two to reach your destination. Weigh the potential inconvenience and the other costs involved before opting for a 'cheaper fare'.
Budget Airlines keep coming up with tricks and deceptive ways to compensate for cheap ticket prices. They will try to sell you things that you actually don't need. You may be tempted to buy a $20-dollar flight to your dream destination, but slowly realize that the fare has trebled or more as hidden costs mount up. So, do your research, plan ahead, be vigilant, and calculate costs before you buy anything.
Subscribe to our newsletter