Interesting Facts About Egypt
12 Interesting Facts About Egypt
I had always wanted to travel to Egypt since I was a child. Egyptian Pyramids and Mummies have always held a mystical appeal to me. Despite my extensive travels, I have never managed to visit Egypt. It was, however, always at the top of my bucket list. My excitement was evident as soon as I was allowed to travel to Egypt.
For the first time, I booked myself on a group tour due to security concerns. It was a remarkable journey, and I had a fantastic time. Egypt is a third-world country, and the contrast with the Western world is apparent when you step off the plane. During my seven-day adventure to Egypt, I discovered a few interesting things that took me by surprise.
Egypt is the place where you MUST have a guide.

Egyptians are proud of their

culture

and customs, and seeing things from their perspective is interesting. Their history and religion are intricate, fascinating, and vast. The guides are often well-informed and well-versed, making the extra expense worthwhile. I would also strongly advise you to brush up on your Egyptian history before traveling to Egypt. The ancient country has unique and thought-provoking traditions, and prior knowledge will help you in following the guide's intricate historical tales. 
Do people often wonder whether it is safe to visit Egypt?  To be honest, I never felt unsafe in

Egypt

. Egypt's tourist inflow suffered significantly due to political instability and turbulence between 2012 and 2015. Even now, the majority of guests arrive in groups. All tourist attractions are heavily secured and subject to stringent security inspections. Every tourist coach is accompanied by an armed guard, especially in the Aswan area due to its proximity to the problematic Sudan border. The Egyptian government takes security very seriously, and as a result, you feel very protected in Egypt. Pickpocketing and mugging are also not major issues, as they are in some prominent

European

cities. It is, however, preferable to tour Egypt in

groups

and to adhere to the recommendations of your local guide. Don't strive to be daring or take unnecessary risks. If you want to visit Egypt, this is the right time.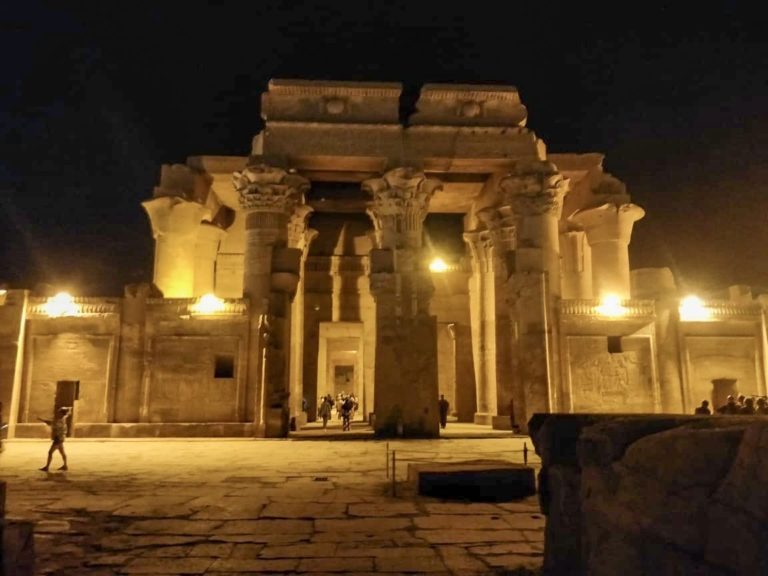 In Egypt, you are expected to tip for anything and everything. Nothing is free in Egypt, and everything has a cost, including asking for directions, using the restroom, having a photo taken, and even holding the camera. Egyptians are highly underpaid, and they are constantly looking for methods to supplement their income. If an Egyptian offers to assist, it is because they want to make some money. The local boy offered to take my picture but refused to return my phone unless I handed him a tip. The tip referred to as "Baksheesh" is really a nuisance here. When you see their pleased faces after receiving 2 or 5 Egyptian pounds, which is equivalent to 10-20 rupees, you can sense their poverty and despair.
Egyptians are joyful and animated despite their economic troubles. Expect to be greeted as 'Indian,' 'Shah Rukh Khan,' 'Amitabh Bachchan,' and 'Kareena' wherever you go. Ignore them as much as you can. The kids are pushy and insist on taking selfies with you. But it's all in good fun and harmless. Fortunately, groping or touching is rare. On a side note, Egyptians adore Bollywood movies and music, as well as Indian TV series, and are willing to discuss them at every opportunity.
Bargaining is a way of life here. Everything has to be bargained for, except in fixed-price stores. You can start with one-fourth of the quoted price and keep bargaining until you reach a figure that is acceptable to both parties. Bargaining is in our blood, thus it's quite easy for

Indians

. To be honest, no matter how hard you haggle, tourists always end up paying more. If you are not interested in buying, simply continue walking without pausing to check the goods on display. You might have a hard time fending them off if you show even the slightest interest. There are many

souvenirs

to choose from, but they are generally of mediocre quality and thus pretty cheap. Be wary of replicas and cheap copies.
In Egypt, you have to pay to use cameras. Taking cameras inside monuments and museums is usually subject to a charge. Mobile phones can be used to take pictures, but if you want to use cameras, you'll have to pay a fee. The expenses will depend on the historical significance of the exhibition. The cameras can, however, be used to photograph monuments from the outside. The use of flash photography is prohibited.
Despite the country's poverty and backwardness, Egypt's public toilets are clean. Every public restroom has an attendant who keeps cleaning the restrooms in the hopes of receiving tips from users. An arrangement that keeps the toilets sufficiently clean and hygienic. Many countries, including

India

, should learn from them how to keep public toilets usable. It is recommended that you bring your own toilet paper.
You may not have heard of Abu Simbel, Temple of Philae, Karnak Temple, or Valley of the Kings, yet they are every bit as spectacular and mystifying as the Pyramids. The majority of the mummies on display in museums were excavated from the 62 tombs in The Valley of Kings (Luxor), about 500 kilometers from the Pyramids. In fact, many people believe that no mummies have ever been discovered in pyramids. According to one theory, the Pyramids were not built to be tombs, but rather to balance electromagnetic energy. The debate is never-ending and only adds to the mystery and allure of the last of the Seven Wonders of the Ancient World.

You might have not heard of Abu Simbel, the Temple of Philae, Karnak Temple, and the Valley of the Kings, but they are as magnificent and perplexing as the Pyramids

. They give a more vivid glimpse of the mysterious bygone area and are worth visiting on their own. Egypt is mostly desert, accounting for 90% of its land area. The Nile Valley and Nile Delta make up only 5% of Egypt's total land area, but they support 99 percent of the population. Cities in Egypt have names such as '6th of October' and '10th of Ramadan.' Isn't it strange?
You would be in for a surprise if you thought Egyptians only mummified their Kings, nobles, and religious dignitaries. In ancient Egypt, cats, birds, baboons, dogs, crocodiles, and rams were all mummified as they were considered sacred. Mummification is an expensive and sophisticated technique that lasts 70 days after death, so you can understand how advanced and flourishing the Egyptian culture was at the time.
Child labor is widespread in Egypt, and you can see children doing a variety of jobs. There are 1.8 million children working and more than half of them are involved in hazardous work. They can be found just about everywhere. The animals used to ferry tourists, such as camels and horses, appear to be malnourished and exhausted. However, when the economy is in shambles and people are unable to meet their basic needs, such occurrences are inevitable.

If you live in India, you are used to traffic and reckless driving. But Cairo takes road chaos to another level

.  In some areas, there are no traffic lights, no speed limit, and no crosswalks. The traffic is haphazard and the rules are not followed. It's risky to drive and even more dangerous to walk. Crossing the road can be tricky. A half an hour ride can take two hours and you will go insane hearing the cars honk. When driving at night, many don't use headlights. Thankfully Uber is very cheap and you can use it if needed. 
Egypt is a different world altogether and it was really fascinating visiting it. Find out details about the best places to travel, the best time to visit Egypt, and the suggested itinerary in Egypt Travel Guide. I thoroughly enjoyed the novel experience and could not help appreciating the fact that Egyptians are surviving in such adverse conditions and still remain so positive and exuberant. If you plan to visit Egypt, you can apply for an Egypt visa online.
Subscribe to Our Newsletter