Best Places to Travel on Budget - Affordable Destinations
10 Best Places to Travel on Budget
Want to travel without spending a fortune? Be assured, it is very much possible. There are many world-class destinations that offer you more value for your money. If you are watching your budget, it makes sense to travel to affordable locations that will stretch your money and give you a better experience at every step.
Here we are going to list ten best budget-friendly locations that can offer us the essentials at affordable rates. Reaching a destination is the most expensive part of traveling, so keep scouting for good flight deals to these wallet-friendly places. Tips for finding cheap flights. Once you reach there, it would be so much easier on your pocket. Check out this list of ten cheapest yet stunning destinations of the world.
PS: The budget specified is just to give a general idea. It includes accommodation, food, transportation, and some basic activities. The cost will vary to a certain extent on season, taste, and preferences.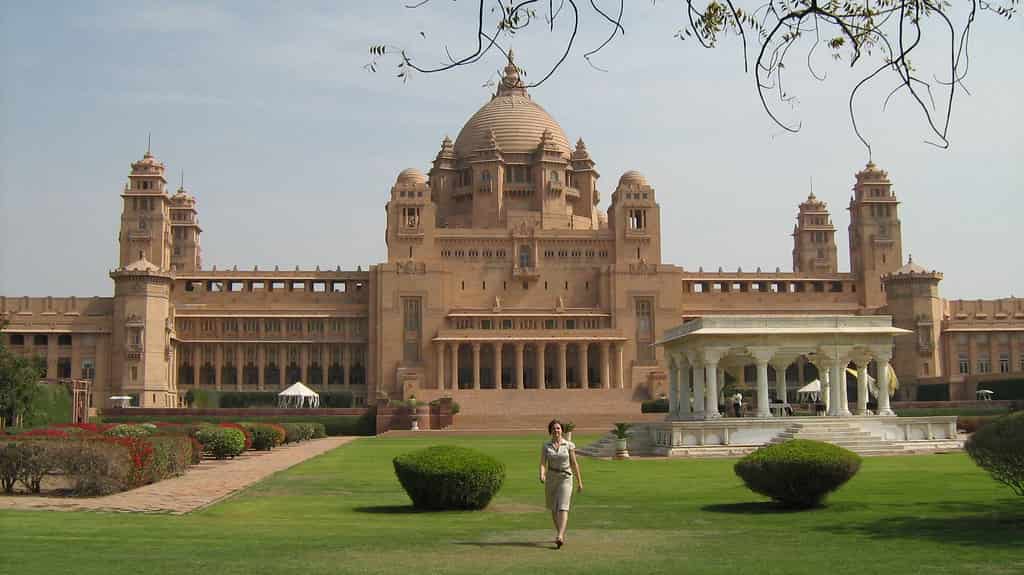 India is a preferred destination for every traveler and why not? It is a complete package boasting of stunning landscapes, architectural wonders, awe-inspiring temples, deep-rooted history, and diverse culture. The vivid sights and sounds will assault your senses and blow you away. India is a huge sprawling country with so much to see and do that it will take you months to explore it. You can hike the snow-covered Himalayas, admire the iconic Taj Mahal, explore the colorful Rajasthan, relax on the exotic beaches, practice Yoga, indulge in a shopping spree, or just gorge on the mouth-watering cuisine.  It cannot be denied that India is overwhelming, intense, and chaotic, but you cannot overlook this amazing country. Luckily, it is one of the most affordable locations in the world.
India was always a budget destination, but now that the Indian rupee has taken a massive beating against the world's major currencies, it has really become economical. Low-budget accommodations, cheap transport, the food at throwaway prices, free attractions – what more do you need? You may be a backpacker or jet setter, you will find bargains in India provided you are vigilant. 
Backpacker –  From $15 pp / per day (Don't expect western standards)   
Mid -range –  From $40 pp / per day. 
Luxury –        From $90 pp / per day 
If you are looking for a culinary adventure with a generous dose of idyllic beaches, lush rice terraces, forested mountains, colorful cities, and stunning waterways – Vietnam is for you. Ha Long Bay, Hanoi, Sapa Countryside, Cu Chi Tunnels, Ho Chi Minh City, Can Tho are some of the must-see destinations. Many of these locations are UNESCO protected. The street food is out of the world and cost next-to-nothing. There is a vast range of low-cost accommodation and transportation is efficient and cost-effective. Vietnam is a favorite amongst budget travelers and is slowly rising in popularity. So visit before it goes out of this list.
Backpacker –  From $20pp / per day  
Mid -range –  From $45 pp / per day. 
Luxury –        From $120 pp / per day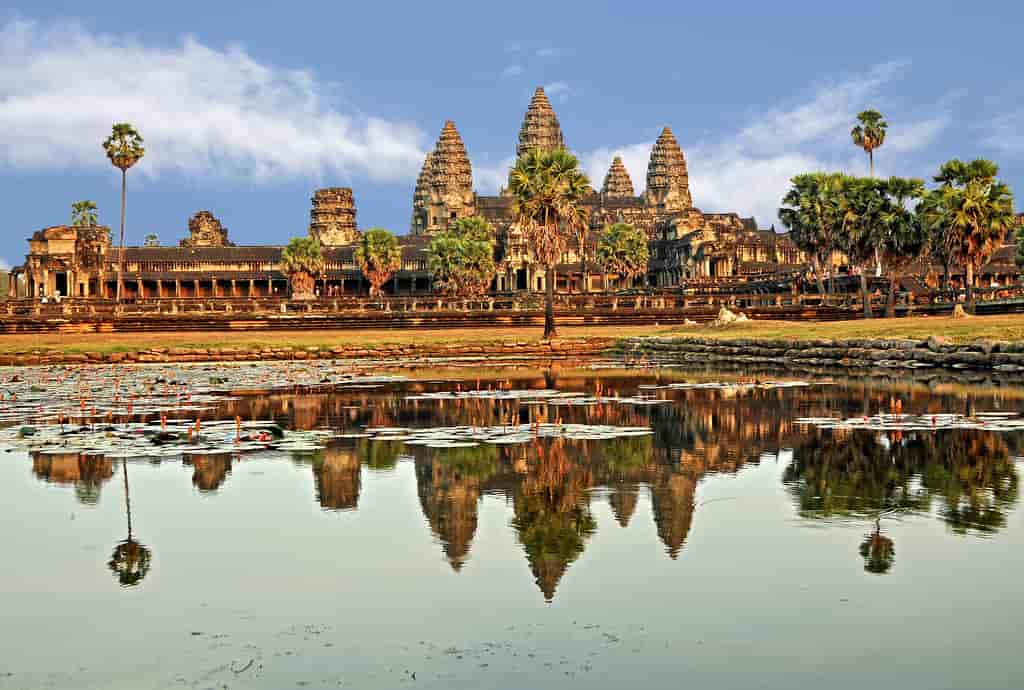 Cambodia is not as economical as it used to be, but it is still much more affordable than some of the neighboring countries and just as beautiful. Most of the tourists visit the fascinating country to explore Angkor Wat – the awe-inspiring ruins of the mighty Khmer empire. But there are lots more – alluring beaches, amazing people, lush countryside, and dense forests. Day-to-day expenses like food, lodging, and transport (especially tuk-tuks)  are reasonably priced, making Cambodia a favorite budget destination. The entrance fees to the iconic Angkor Wat is a bit expensive ( $62 for a 3-day pass ), but is it too high a price to pay for such spectacular sight? So if you are enamored by history and looking for an incredible, safe, and fun destination, start looking for cheap tickets to Cambodia.
Backpacker –  From $20 pp / per day 
Mid -range –  From $40 pp / per day. 
Luxury –        From $105 pp / per day     
Most of the Southeast Asian countries could make the cut for the budget destination list, but let us move from this region to focus on Europe. The Philippines is another amazing destination. We have to understand that costs in Europe cannot be compared to Asia as there is lots of difference in infrastructure and basic living standard.
Budapest, the Hungarian capital is exhilarating and you are going to love it. The structures displaying the ravishing eclectic architecture are the most impressive in the world. The Hungarian Parliament, the illuminated Buda Castle, and other monuments will leave you spellbound. If museum/church-hopping is not your thing, don't worry as there are endless things to do in Budapest. Take a dip in the famed thermal baths, watch a musical opera, enjoy the wild nightlife, taste the Hungarian wine, unwind at the quaint cafes/hip ruin bars or just meander along the Danube promenade.
Want to explore the hilly countryside? Plan a trip to Lake Balaton or other medieval villages to rejuvenate yourself, mingle with locals, and watch the gorgeous sunset. Surprisingly, the country is still cost-effective and less crowded than other popular Western countries. The local cuisine and Hungarian wine are delicious and super affordable. Hungary is one country that is increasingly climbing the popularity chart. Thankfully, it can be easily managed with limited funds. You can easily combine a trip to Budapest with the rest of Eastern Europe
Backpacker –  From $32 pp / per day 
Mid -range –  From $70 pp / per day. 
Luxury –        From $165 pp / per day     
Croatia may not be 'dirt cheap', but it is more cost-effective than the other countries in the vicinity like Greece and Italy. Croatia has thousands of spectacular islands, turquoise waters, paradise beaches, quaint coastal towns, and lots of sunshine. What more do you want for a perfect summer getaway? And can we forget the yacht parties and Plitvice national park? Croatia can be expensive if you visit the trendy islands like Hvar which attracts the rich and famous. Explore the lesser-known islands and travel in the shoulder season to get the most out of your money. Islands like Dugi Otok, Karnati islands, Rab, Mljet  (there are many) are largely unexplored, stupendous, and wallet-friendly. The essentials like transport, attractions, food, and lodging are a bargain in these small islands. Minimize ferry transfers cost by keeping a check on island hopping. Best places to visit in Croatia
Backpacker –  From $35 pp / per day 
Mid -range –  From $75 pp / per day. 
Luxury –        From $185 pp / per day   
The country is Europe's best-kept secrets, just waiting to be explored. You may be a beach lover or a mountain person – Montenegro has just the perfect views for you. Montenegro is crammed with striking mountains, gushing rivers, unspoiled beaches, and antique Venetian villages. It is breathtaking, untouched and a haven for nature lovers. You can climb the rugged mountains, explore the primeval forests,  zip-line over the deepest canyons, surf in the turquoise waters or maybe just pin a tent on an obscure secluded spot. Montenegro is affordable and not yet overflowing with travelers, – just the right time to plan a trip to this emerging must-see destination. 
Backpacker –  From $30 pp / per day 
Mid -range –  From $70 pp / per day. 
Luxury –        From $150 pp / per day     
Linking Europe and Asia, Georgia is one country that is highly underrated and largely unknown. The small country packs astonishing diversity of landscapes within its borders – rolling vineyards, snow-capped mountains, UNESCO World Heritage sites, sandy shores, and old-fashioned towns. Head to the Caucasus mountain range for a skiing holiday, visit Tbilisi for a perfect city break, or just explore the amazing churches, castles, and monasteries that can be found all over the modest country. Georgia is stunning wherever you go and the food is delicious and real steal. Entrance fees to popular sites are negligible and local transport is rock-bottom.  The country offers visa-free entry to citizens of 65 countries. Georgia is one of the oldest winemaking regions, its hospitality is legendary, and it is amongst the cheapest countries in the world – so what are you waiting for? 
Backpacker –  From $15 pp / per day 
Mid -range –  From $30 pp / per day. 
Luxury –        From $70 pp / per day  
8. Nicaragua, Central America
The smaller countries of Central America like Guatemala, El Salvador, and Nicaragua are fantastic backpacking destinations and a great alternative to popular Costa Rica. I am going with Nicaragua as it is safe, diverse, affordable, and has something for everyone. Nicaragua also called 'Land of lake and volcanos' is a paradise for adventure lovers – they can hikes on volcanoes, check out ancient ruins, enjoy canoeing on the alligator-infested river, explore the lush forests, or surf in the sea.  It has diverse offerings for tourists – there is colonial architecture, volcanic landscapes, Mayan sites, stunning beaches, freshwater lakes, and vast swathes of rainforest. The hostels, food, and alcohol prices are really nominal and it is easy to get around. So if you have not visited this part of the world, it should definitely be on your bucket list.
Backpacker –  From $20 pp / per day 
Mid -range –  From $40 pp / per day. 
Luxury –        From $100 pp / per day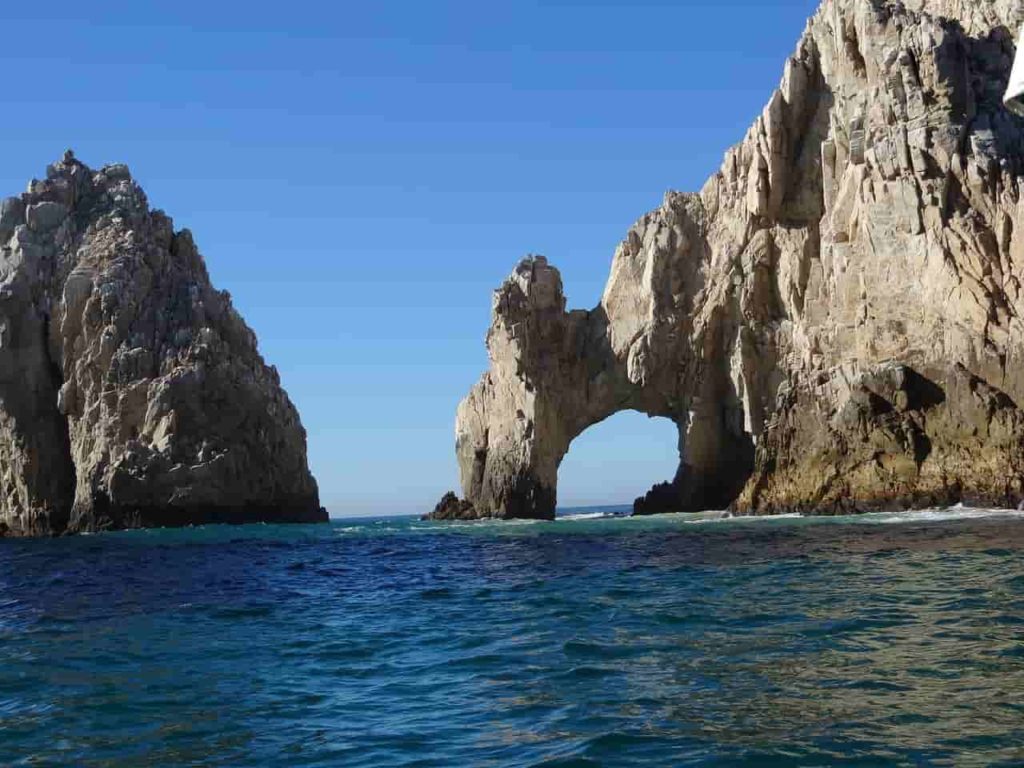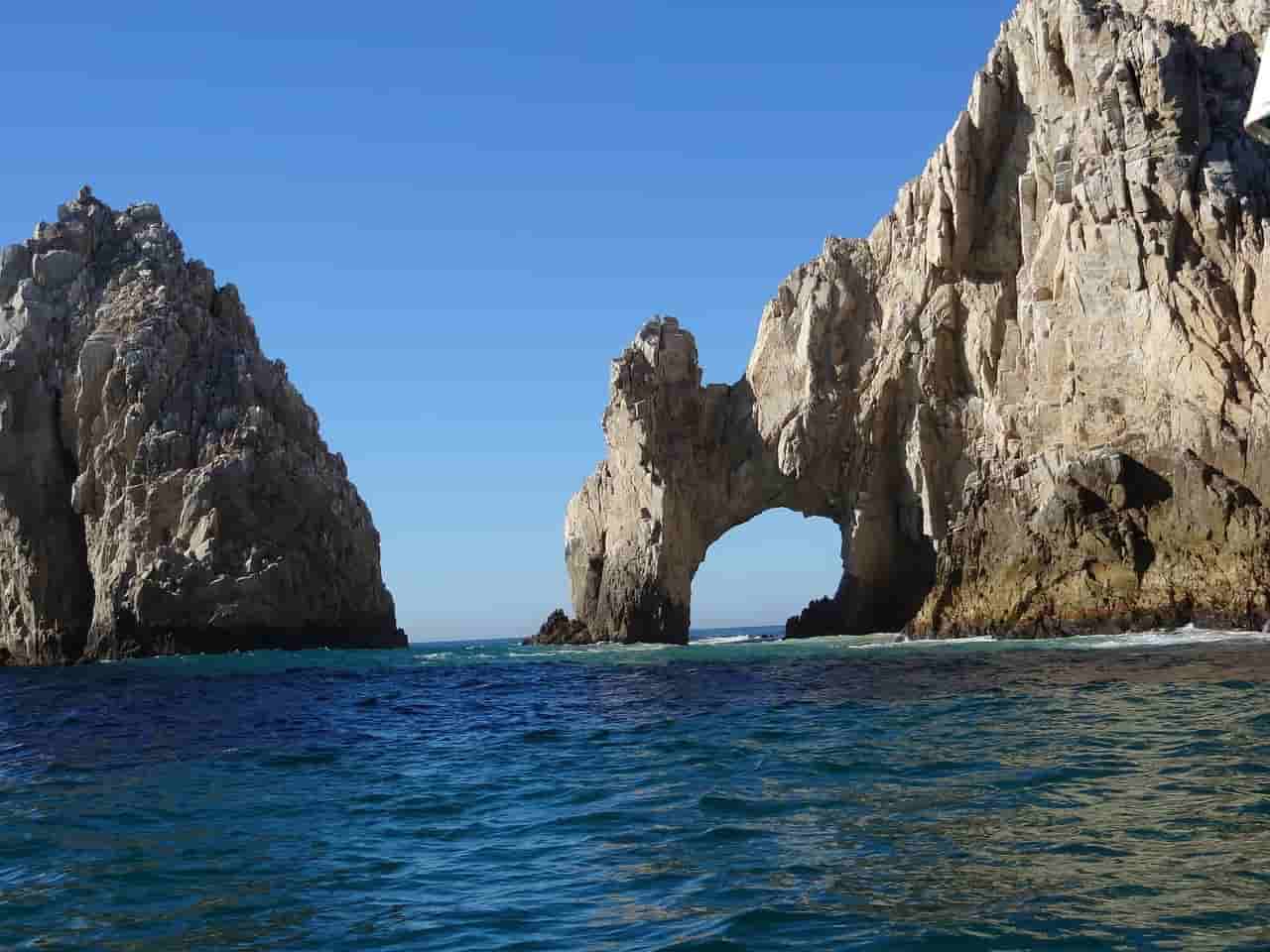 Mexico is another very popular budget-friendly destination, especially for people coming from America. The depreciating Pesos has made it all the more cost-effective. Mexico is a complete package. It is the perfect combination of rich culture, bold traditions, stunning architecture, and jaw-dropping scenery. The rugged mountains, barren deserts, rich lagoons, and tropical rainforests provide endless adventure opportunities for everyone. Terrific shopping, amazing restaurants, vibrant nightlife, and welcoming locals add to the fun quotient. And can anyone forget the palm-fringed beaches and turquoise waters of Cancun and Los Cabos? The authentic mouth-watering Mexican food like crispy tacos and cheesy quesadillas can be bought at nominal prices. Uber and public transport are reasonably priced.
Mexico is a preferred destination for all types of travelers – from backpackers to super-rich. Mexico can be incredibly cheap or prohibitively expensive. The all-inclusive upscale resorts and high-end restaurants are exorbitantly priced. But if you follow the locals and avoid the 'touristy towns',  your money can go a long way. Check out places like the State Of Oaxaca and entire Mayan Rivera if you want to experience the incredible culture and save some bucks.
Backpacker –  From $25 pp / per day 
Mid -range –  From $50 pp / per day. 
Luxury –        From $125 pp / per day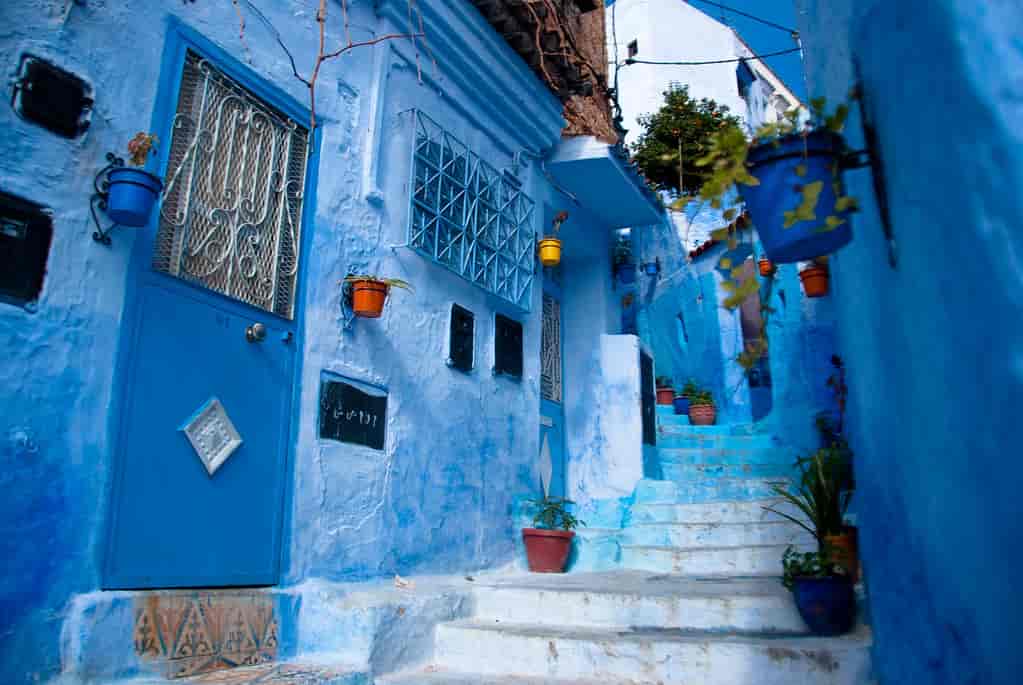 Another stunning budget getaway, albeit this time in Africa, is Morocco. The country has a history, age-old customs, mountains, beaches, and of course the Moroccan desert. Get lost in the endless colorful alleyways of cities like Fez, Chefchaouen, and Marrakech, camp under the stars in the middle of the Sahara desert, walk along the Mediterranean coast and climb the towering Atlas mountains. You can click to your heat's content as vivid surprises and ancient history awaits you at every corner. There are lots of options for backpackers, but if you can spare some cash, consider staying in the iconic 'riads' – traditional hotels with a garden courtyard. Trips and tours can be expensive, but they are worth experiencing. You will be overcharged, so learn the art of haggling. Morocco is relatively stable and definitely a great place to travel on a budget.
Backpacker –  From $20 pp / per day 
Mid -range –  From $45 pp / per day. 
Luxury –        From $100 pp / per day     
This list of budget destinations is not comprehensive. There are many other counties that could easily fit in. Poland, Indonesia, Laos, Philippines, Portugal, Bolivia, Bulgaria, Albania, Ecuador, Estonia, Columbia are a few of the countries which can be explored with a limited budget. In fact, there are many locations that are still a bargain. You should research and plan beforehand, avoid crowded towns, and live like a local. Traveling in a group is also a good way to save money. I hope the above list inspires you to find your own budget destinations. 
Need help in applying for visas to these amazing destinations? Apply here. 
If you have a favorite budget-destination, would love to hear in the comments below.
PC – Flickr.com
Subscribe to our newsletter